Being a parent means trying to make recipes that go that extra mile for you. Something that you can entice your children into eating and if the need arises, offer it to your "grown up" friends and family by dressing it up a little. And if that recipe is fast and simple, you have just managed to give yourself that extra window of opportunity to indulge in a little "you" time. Don't you just love recipes like that?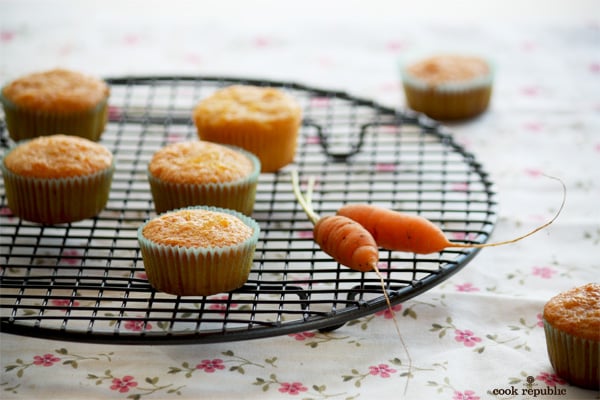 I found a little gem like that in the September 2006 issue of the BBC Good Food magazine. As usual the tiny ingredient list caught my eye and when I saw that it would take only 30 minutes, start to finish, I made a dash for my kitchen. I didn't have the exact ingredients, so I improvised and the petit little muffins were moist, cakey and full of carrot-ey goodness. My little boys loved the carrot "cupcakes". I served them later for tea on ornate plates, dusted with cinnamon sugar. They looked the part and everyone loved how light and flavourful they were.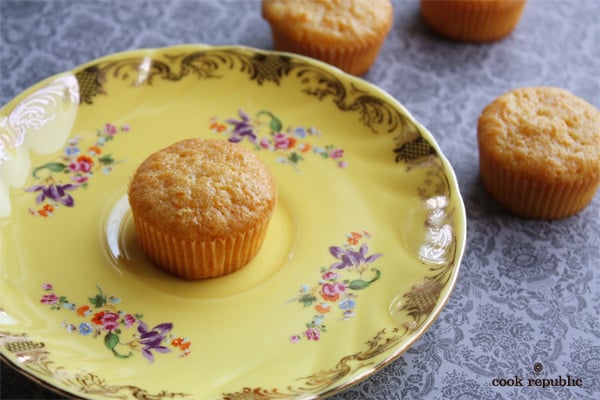 I can easily picture these at a birthday party with a dollop of cream cheese frosting on their cute little heads and a tiny baby fondant carrot sticking out. I might bake these again for Easter, which is just around the corner ... can you believe it?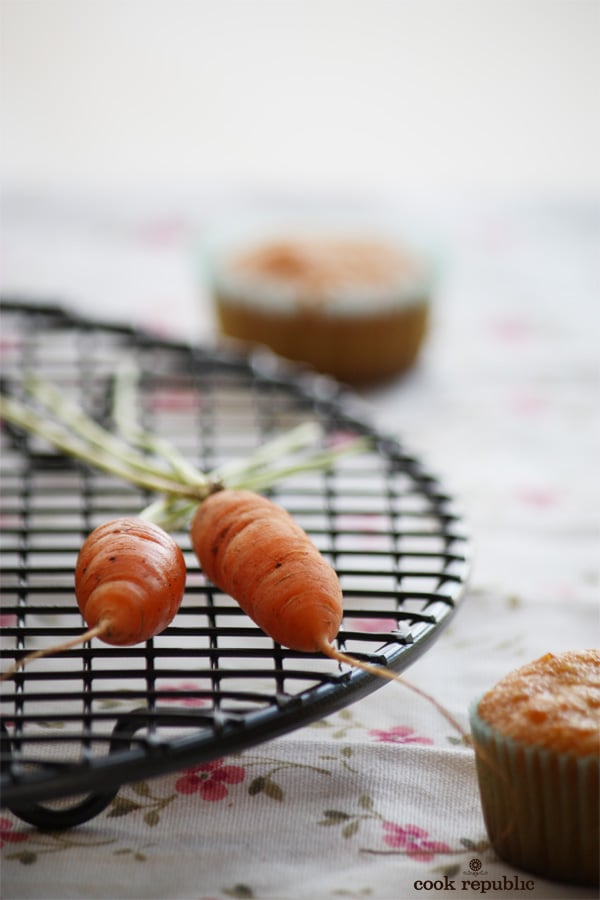 I used a regular carrot for the recipe. The baby carrots in the photos are from my son's veggie patch. He planted the seeds many weeks ago and kept a vigilant watch as the carrot tops sprouted above the dirt. Both him and his little brother have enjoyed the fruits of his labour, pulling them from the dirt, washing them with the garden hose and crunching them as they run around the backyard. He was so happy to have his produce feature in my photo shoot.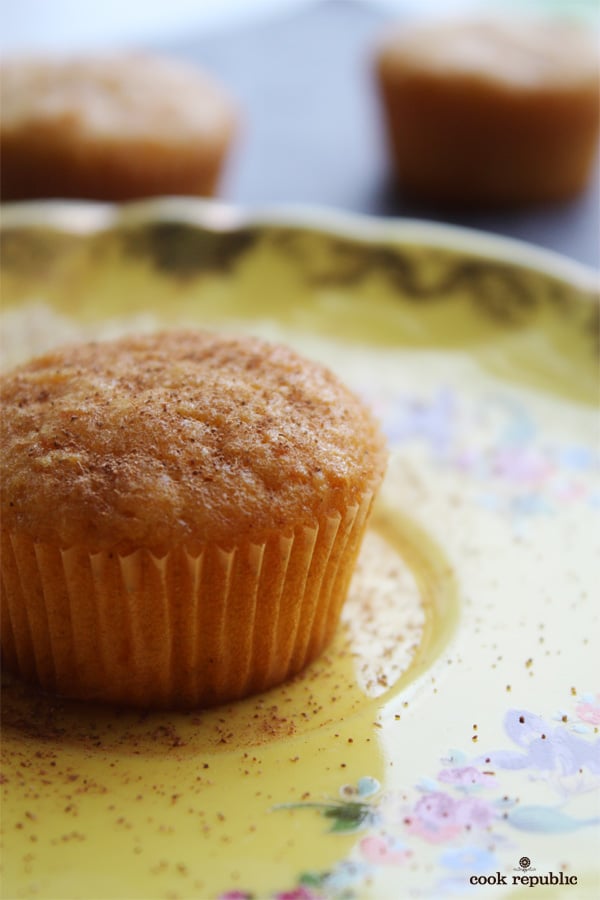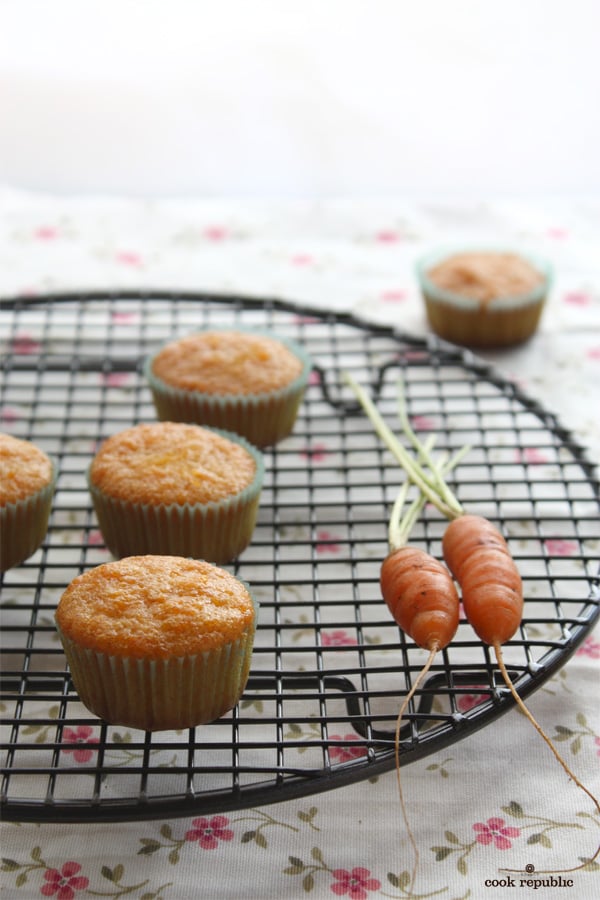 [print_this]
recipe
PETIT CARROT MUFFINS
Preparation Time - 10 minutes
Baking Time - 15 minutes
Makes 20
Ingredients
100g self-raising flour
1/2 tsp baking powder
1/2 tsp ground mix spice
100g caster sugar
75ml olive oil
50ml skim milk
1 egg, lightly beaten
1 large carrot, peeled and finely grated
a pinch of salt
Method
Heat oven to 190°C/fan 170°C/gas 5.
Line 2 mini muffin trays with 20 mini paper cases.
Put the flour, baking powder, mixed spice, salt and sugar into a bowl. Add oil, milk, egg and carrots. Stir to combine. Stir gently till just combined and lumpy.
Put a heaped tablespoon of the mixture into each muffin case. The rule of thumb would be to make sure the paper case is 2/3rds full. Bake for approximately 12-15 minutes until risen and golden.
Cool on a wire rack and store in an air tight container for upto 5 days.
[/print_this]