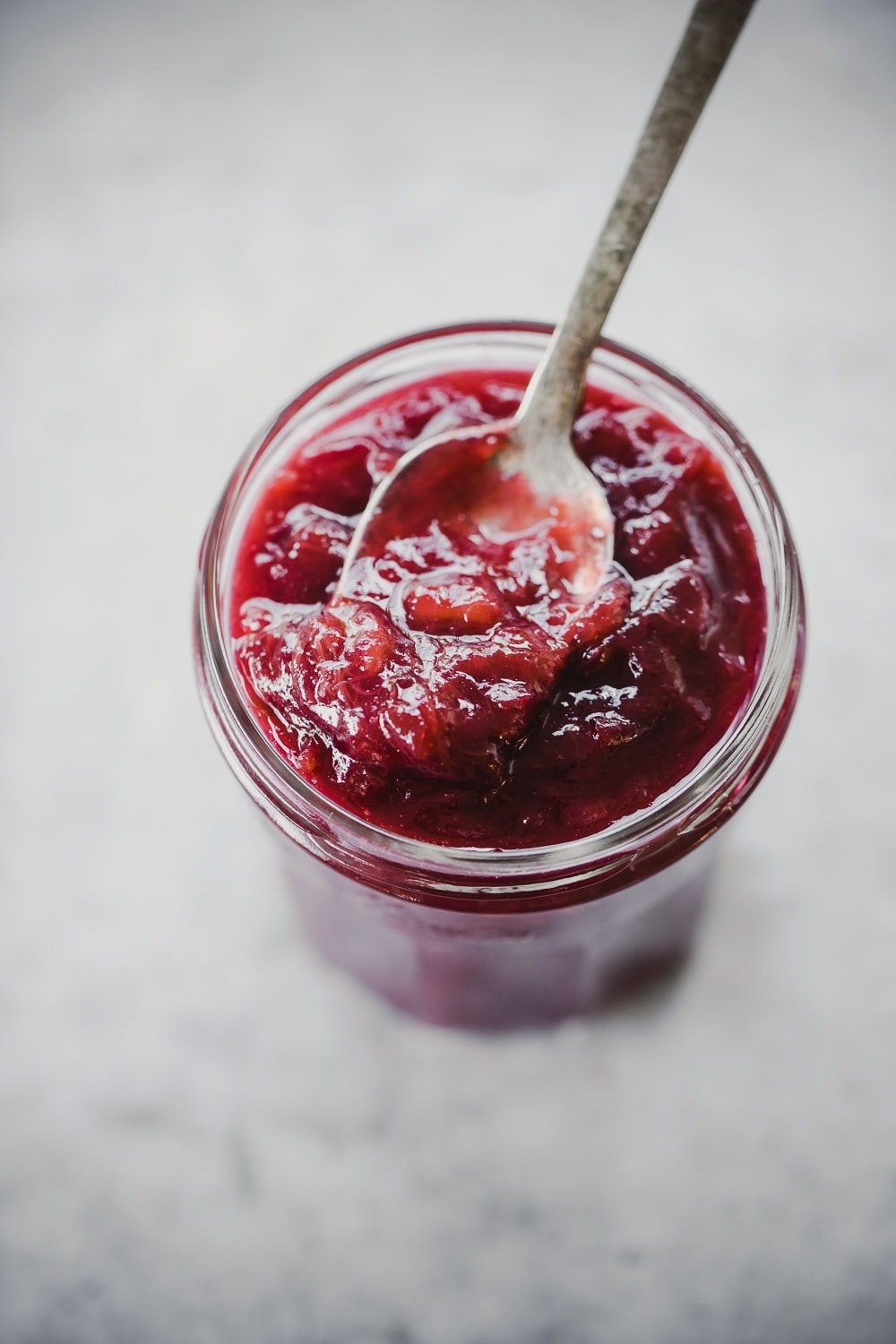 I once read somewhere that if not prepared properly, rhubarb can be poisonous. So I stayed clear of rhubarb for all of eternity, never giving it the benefit of doubt it deserved - a Google search. When we were returning from mandarin picking last weekend, we stopped at a roadside shack outside a farm with the standard money box and vegetables on display. I just couldn't resist the big bunch of fresh rhubarb with the dirt still sticking to the stalks. Then we came home and I googled my fears to rest.
My head was buzzing with a million thoughts of what I could do with the rhubarb. Crumble? Poached Sauce? Muffins? In the end I decided to do a simple Rhubarb And Vanilla Jam. It took me all of 20 minutes from start to finish and I had a jar of the best jam I have ever tasted in my life.
Rhubarb is very much like strawberry in taste with the sweet and tangy elements fighting for dominance. It is a beautiful vegetable and has the most gorgeous ruby red color you will ever find in nature. The jam had the consistency of a soft conserve and I can see it being used to make muffins and cakes besides having big, greedy, lip-smacking spoonfuls straight from the jar.
Recipe
Hungry For More Recipes? Subscribe to my newsletter. Check out Facebook, Instagram and Pinterest to see everything I share! And if you love cooking and new cookbooks, join my free Cooking Club on Facebook!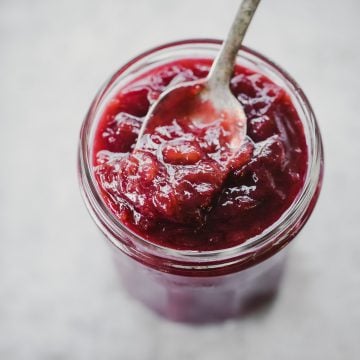 Ingredients
1

(

500

g

)

bunch rhubarb

,

leaves trimmed, stalks cleaned and finely chopped

1

cup

(

220

g

)

raw sugar

1

tablespoon

vanilla paste/extract

juice of half lemon
Instructions
In a heavy bottomed saucepan, combine rhubarb, sugar, vanilla and lemon juice on low heat. Cook for 2-4 minutes until sugar has dissolved.

Increase heat to medium and cook for approximately 12-15 minutes until thick and sticky. Make sure you stir it constantly to avoid sticking and burning.

Reduce heat to low and cook for another 5 minutes, mixing occasionally. Remove from heat and cool completely.

Spoon in clean, dry, lidded glass jars. Cover and store in the fridge for up to a week.
Notes
I have used vanilla paste because it is more concentrated than extract and has the tiny tiny black vanilla seeds that I love seeing in my baked goodies. But extract is just fine too. If you can get a vanilla pod, even better.
Did you make my recipe?
I'd love to hear how you went! Tag me on Instagram @cookrepublic