A good iced coffee can be a revelation.  There are so many elements fighting for attention in an iced coffee glass. The coffee, the sweetness, the milk, the flavouring. If one is more overpowering than the others, the balance is thrown off.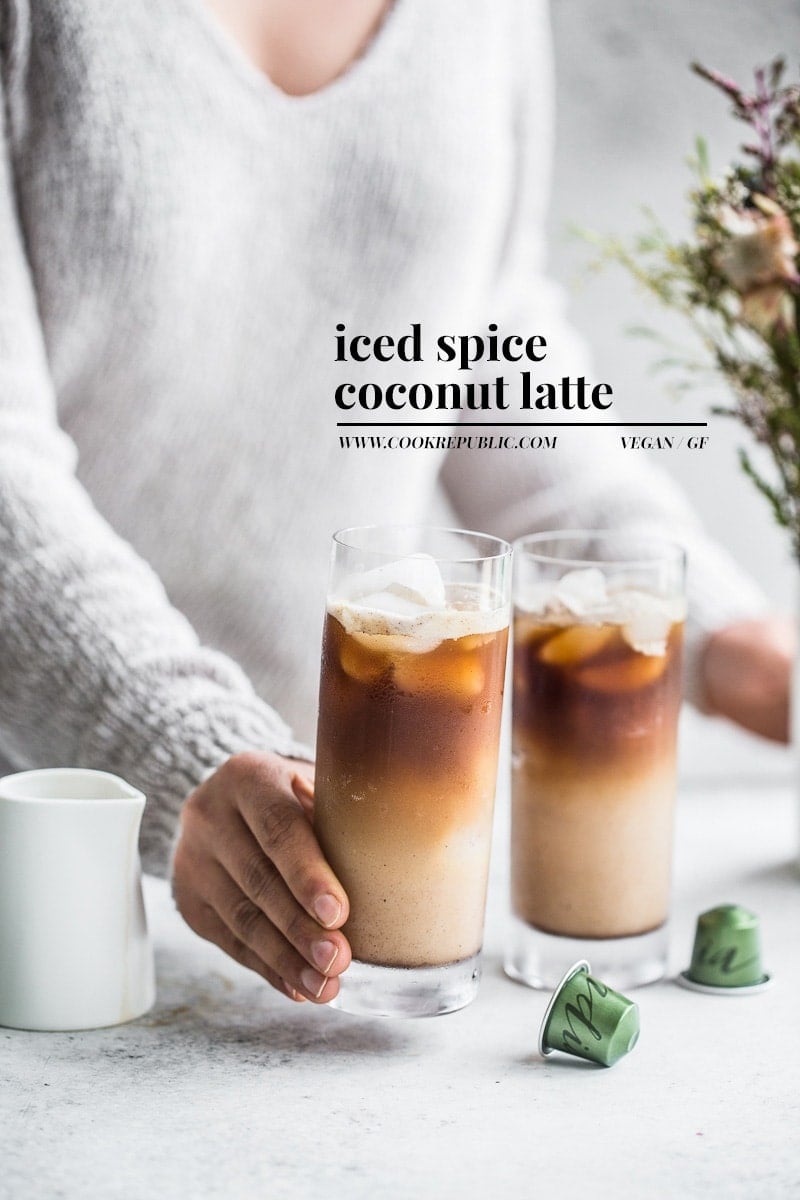 After experimenting for weeks, I finally created the perfect iced coffee. A vegan beverage, as rich as a decadent dessert but as light as water, as warming as the sunshine streaming through the clouds with bursts of subtle coffee and delicate spices yet refreshing with all the ice. For this recipe, I decided to use the Nespresso Master Origin India coffee.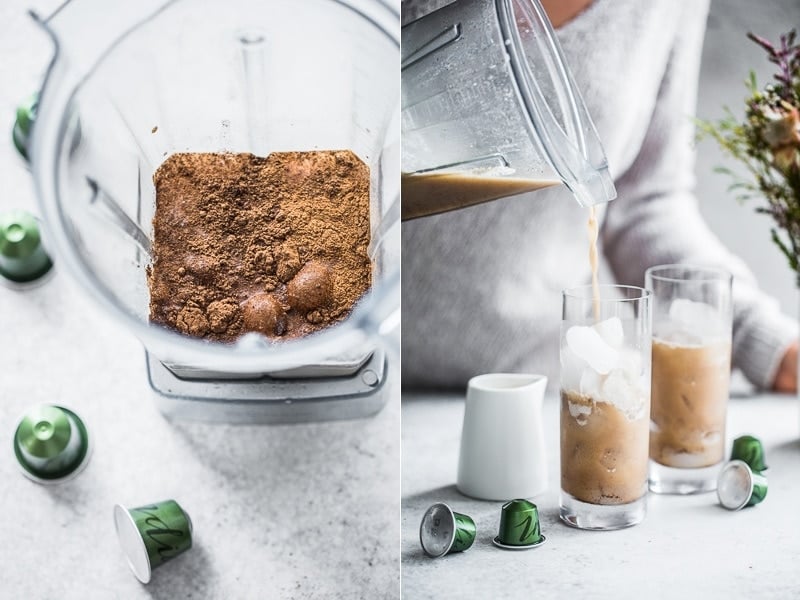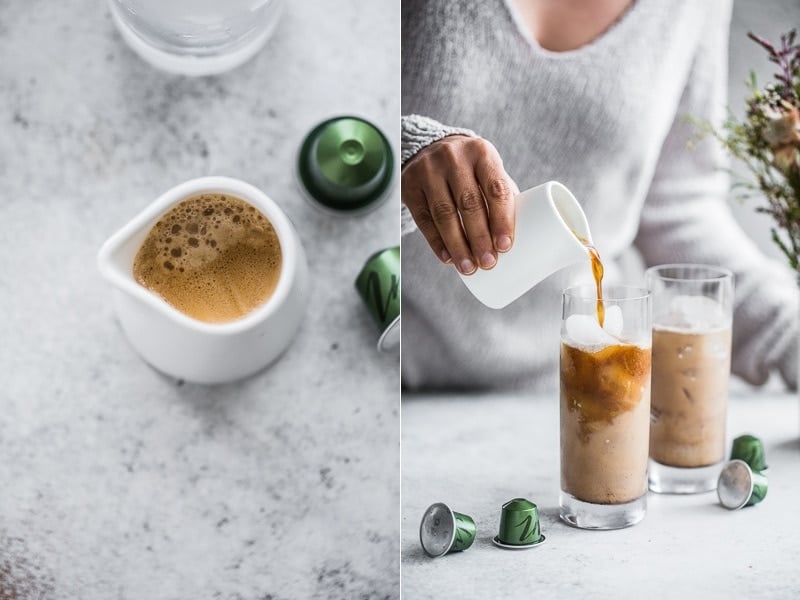 Nespresso recently launched their new Master Origin range, featuring seven expertly crafted coffees from six different locations around the world; each depicting a truly unique processing technique. The Master Origin range celebrates some of the world's best coffee sourcing regions and offers distinct blends from India, Indonesia, Nicaragua, Colombia, Mexico and Ethiopia.
The most interesting aspect of these single origin coffees is that each is created using a process that is unique to the land it comes from and is influenced by not only its cultures and traditions but also its weather conditions. For example, the Nespresso Master Origin India coffee is a Robusta that is monsooned.
Growing up in Mumbai, monsoon was my favourite season but I had never heard of it being used as a verb. I was fascinated to learn that monsooning coffee was a technique where the coffee beans were allowed to swell and dry in the raging monsoon winds over a period of a few months – like the ebb and flow of a tumultuous sea voyage. The process creates a coffee brimming with woody notes and spice. With an intensity of 11 and an aromatic profile, it was the perfect coffee for my Vegan Iced Latte experiments.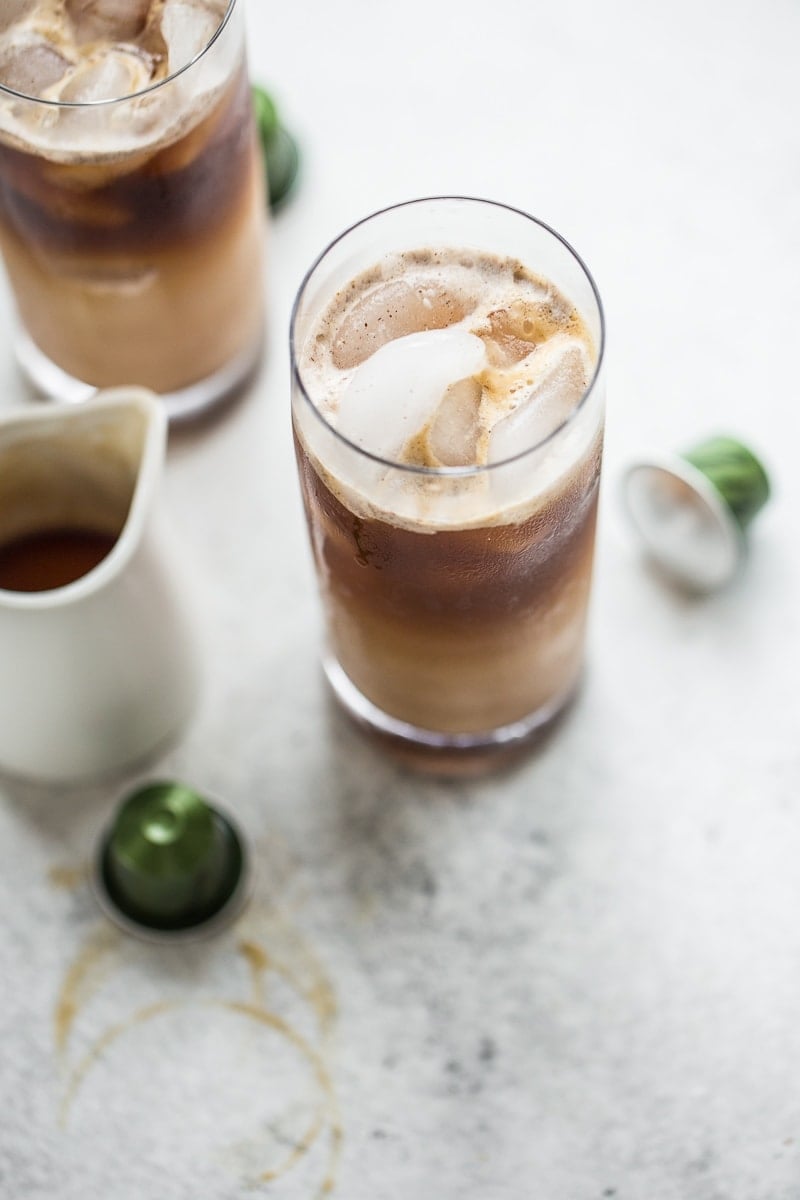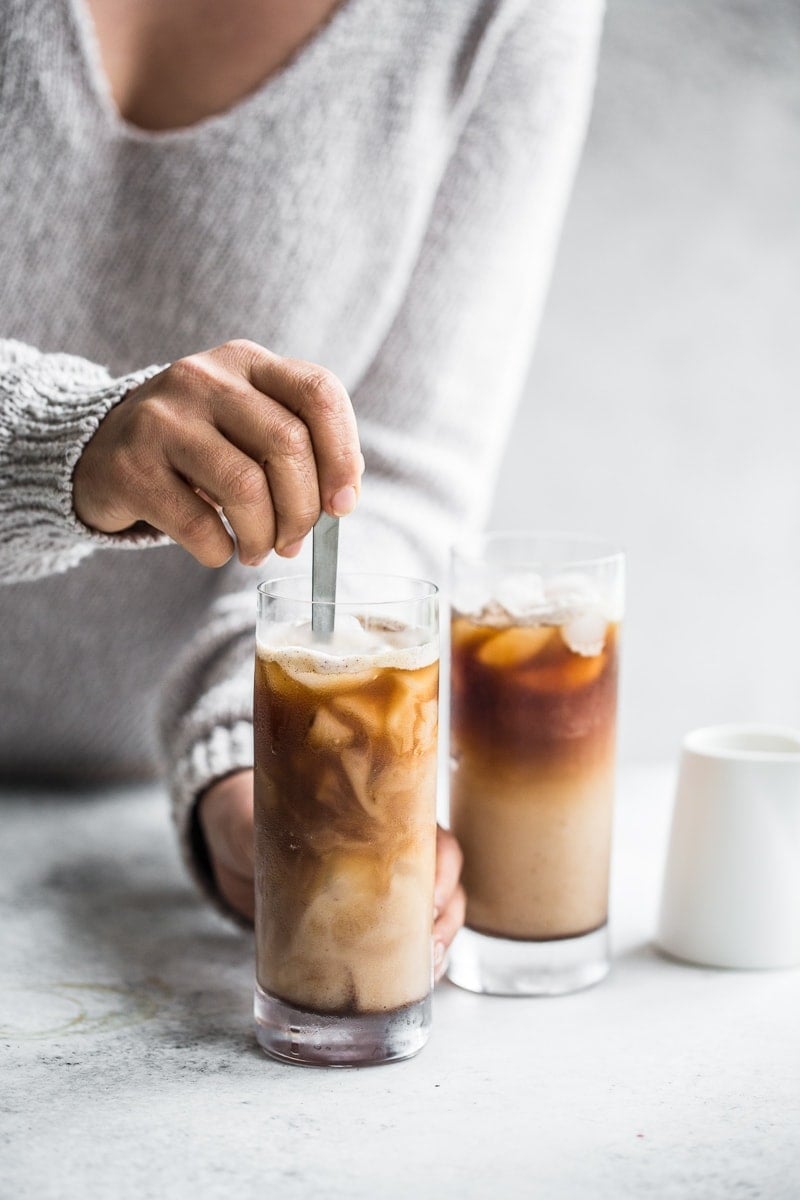 This is such a gorgeous looking drink. I love how incredibly light it is yet full of amazing flavours. It is thoroughly drinkable to the last drop and I am so excited to serve this when friends come over in the weekends during summer. I hope you make this and love it as much as I do. I would love to hear your feedback in the comments/rating below. Oh and please do share your iced coffee pictures with me on Instagram using #cookrepublic. Thanks!
Hungry For More Recipes? Subscribe to my newsletter. Check out Facebook, Instagram and Pinterest to see everything I share! And if you love cooking and new cookbooks, join my free Cooking Club on Facebook!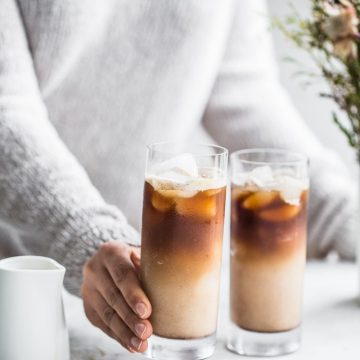 Ingredients
1

Nespresso Master Origin India capsule

,

extracted as a 110ml Lungo

¼

cup

60ml light coconut milk

1

cup

250 ml chilled water

1 ½

tablespoons

maple syrup

¼

teaspoon

vanilla powder or extract

¼

teaspoon

ground cinnamon

½

teaspoon

ground allspice

½

cup

crushed ice

Extra ice cubes

,

to serve
Instructions
Place coconut milk, chilled water, maple syrup, vanilla, cinnamon, allspice and crushed ice in the jug of a blender and blend briefly until smooth and combined.

Fill two tall 300ml capacity tumblers with ice cubes.

Pour coconut mix over the ice cubes in both glasses until each is two thirds full.

Pour the extracted Nespresso Master Origin India coffee over the coconut mix in both glasses.

Serve immediately.
Did you make my recipe?
I'd love to hear how you went! Tag me on Instagram @cookrepublic
Disclaimer – This post is sponsored by Nespresso. I have been a daily (3 cups!) Nespresso coffee drinker for 8 years. I love their coffee and often create sweet and savoury recipes with it. All musings and opinion are my own.