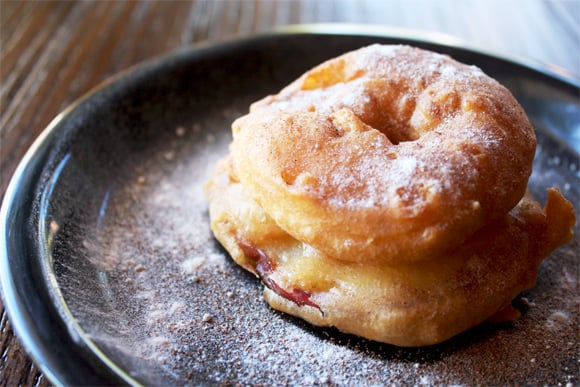 My first taste of apple fritters was when Nick was trying to charm my socks off back in 1995. It was the first thing he ever cooked for me. As I watched him wield a whisk and crack eggs on the rim of the bowl, I knew I had found a keeper. The fritters were golden to a perfection and by the time he finished plating them with a dusting of sugar, I literally had stars in my eyes. They remain till date, the best fritters I have ever had. And Nick has not made them in almost 15 years. That is why I savour truly special sights, tastes and moments. You never know if you'll ever experience them again. This is my version of that glorious apple fritter, an ode to that confining moment of our relationship. I call it a donut, because that is exactly what it looks like and the kids find it amusing that a donut has an apple inside.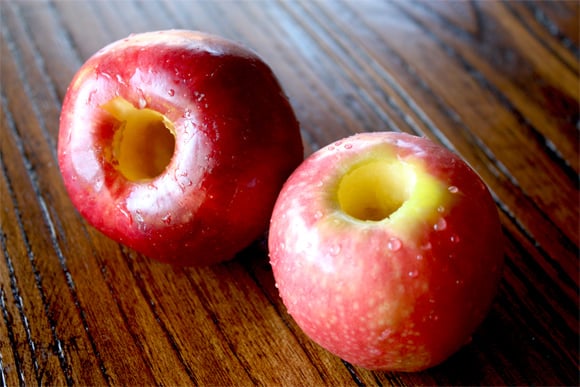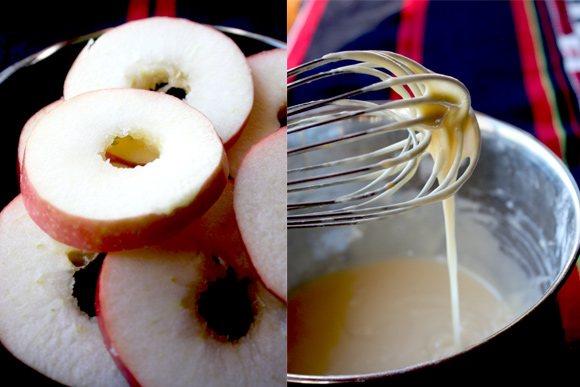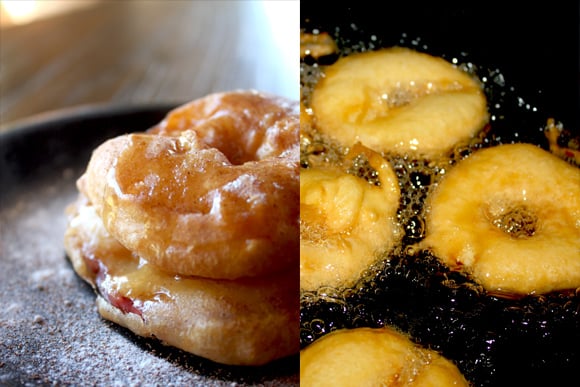 [print_this]
recipe
APPLE FRITTER DONUTS
Preparation Time - 20 minutes | Cooking Time - 10 minutes | Serves 4
Ingredients
1/4 cup cornflour
1/2 cup self raising flour
2 teaspoons raw sugar
1/4 teaspoon salt
1 egg
1/4 cup cold water
1 tablespoon milk
2 large apples, cored and sliced into medium sized rings
oil for frying
sprinkling of ground cinnamon, to serve
drizzle of maple syrup, to serve
dusting of icing sugar, to serve

Method
Whisk ingredients in a medium bowl until well combined. Rest for 10 minutes. Heat oil in a fryer or deep saucepan on medium-high heat.
Dip and coat apple rings in the batter and deep fry turning frequently until evenly golden and cooked. Drain on paper towels and serve hot dusted with icing sugar, ground cinnamon and a drizzle of maple syrup.
[/print_this]