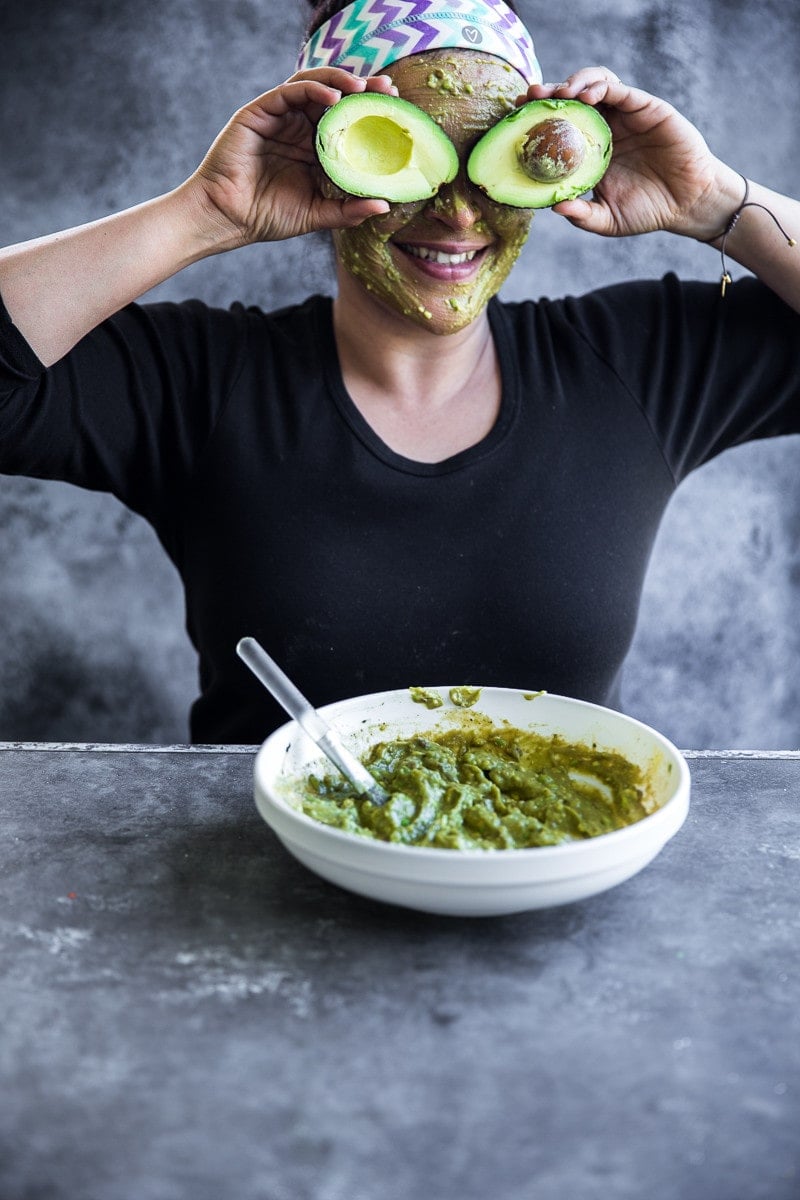 I am a deep believer of natural beauty and wellness therapies. Having grown up on home made face and hair masks, I have always been a fan of using food on our bodies. If something is good enough to eat and is acceptable to apply on our bodies, then why not reap its natural benefits?
Understanding how raw ingredients like fruit, vegetables and spices work, is key to creating a concoction that will enhance the feeling of wellness and work a miracle on your body. My favourite natural ingredients are honey, turmeric, lemon and eggs. With their mix of astringent and binding properties, they are super helpful in creating homemade  elixirs, creams and treatments. It is almost like mixing and playing and creating art.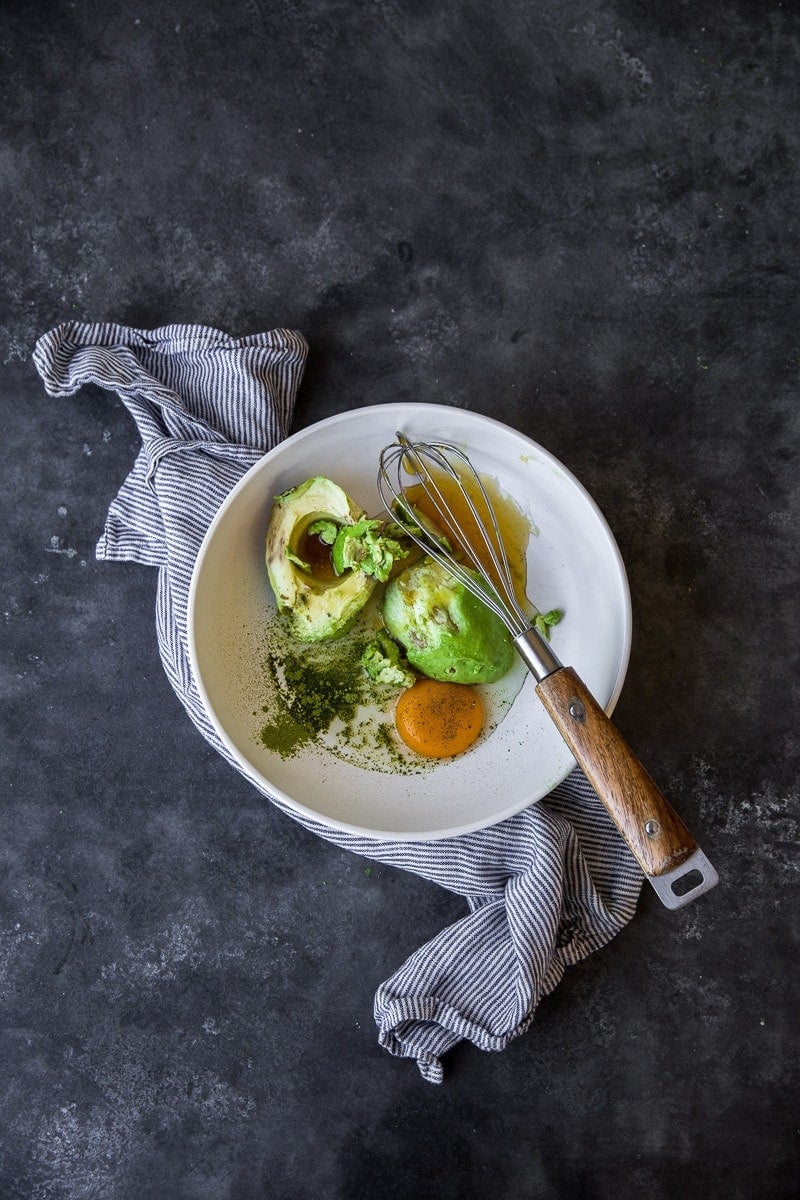 Continuing on my daily avocado journey and having used it in a hair mask, I knew I wanted to put it on my face! Sadly, I couldn't get the boys to volunteer for this as they were a tad terrified from the last time I made them apply gooey avocado on their hair. But I was quite excited for this one myself. I used a whole ripe avocado with my favourite bush honey, a freshly laid egg and a little shot of matcha. Avocado is brilliant for moisturising and plumping the skin, honey has amazing antibacterial properties, egg is a great pore shrinker enhancing the tone of your skin and finally matcha is a powerful antioxidant booster helping with radically reducing ageing on the skin. Four brilliant raw ingredients mashed together in a bowl to create a relaxing but utterly nourishing treatment for your face.
I use a wide brush to apply the mask all over the face. I leave it on for about 10-15 minutes while I sip on a cup of green tea (double antioxidant boost!) or go through a new cookbook. I then rinse my face gently with cool tap water and pat it dry. I apply my new favourite natural moisturiser by Antipodes and literally marvel all evening at how supple and nourished my skin feels. It is really so easy to put together a simple, feel good treat for ourselves once in a while, it always makes me wonder why I don't do it often?
Will you put avo on your face? It's awesome! Tag me on Instagram if you do with #cookrepublic. I would love to see what you come up with!
Recipe
Hungry For More Recipes? Subscribe to my newsletter. Check out Facebook, Instagram and Pinterest to see everything I share! And if you love cooking and new cookbooks, join my free Cooking Club on Facebook!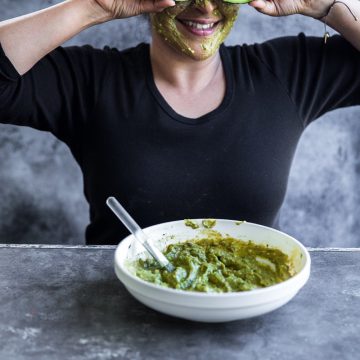 Ingredients
1

avocado

,

peeled and seed removed

1

tablespoon

runny honey

1/2

teaspoon

matcha

1

organic egg
Instructions
Place all ingredients in a wide, shallow bowl. Use a balloon whisk to mash and then lightly whip the mixture into a creamy concoction.

Secure hair off the face with a wide band. Using a wide soft-bristle brush, apply the mask gently all over your face, staying clear of the eye area.

Leave mask on for 10-15 minutes. Rinse with cool tap water. Pat dry. Apply your favourite moisturiser.

Leftover mask will keep well in the fridge for up to 2 days if stored in an air-tight glass jar.

This recipe creates enough for 3-4 treatments.
Notes
If you follow a strict Vegan lifestyle and want to make this mask Vegan-friendly, swap the egg and honey for half an over-ripe banana.
Did you make my recipe?
I'd love to hear how you went! Tag me on Instagram @cookrepublic