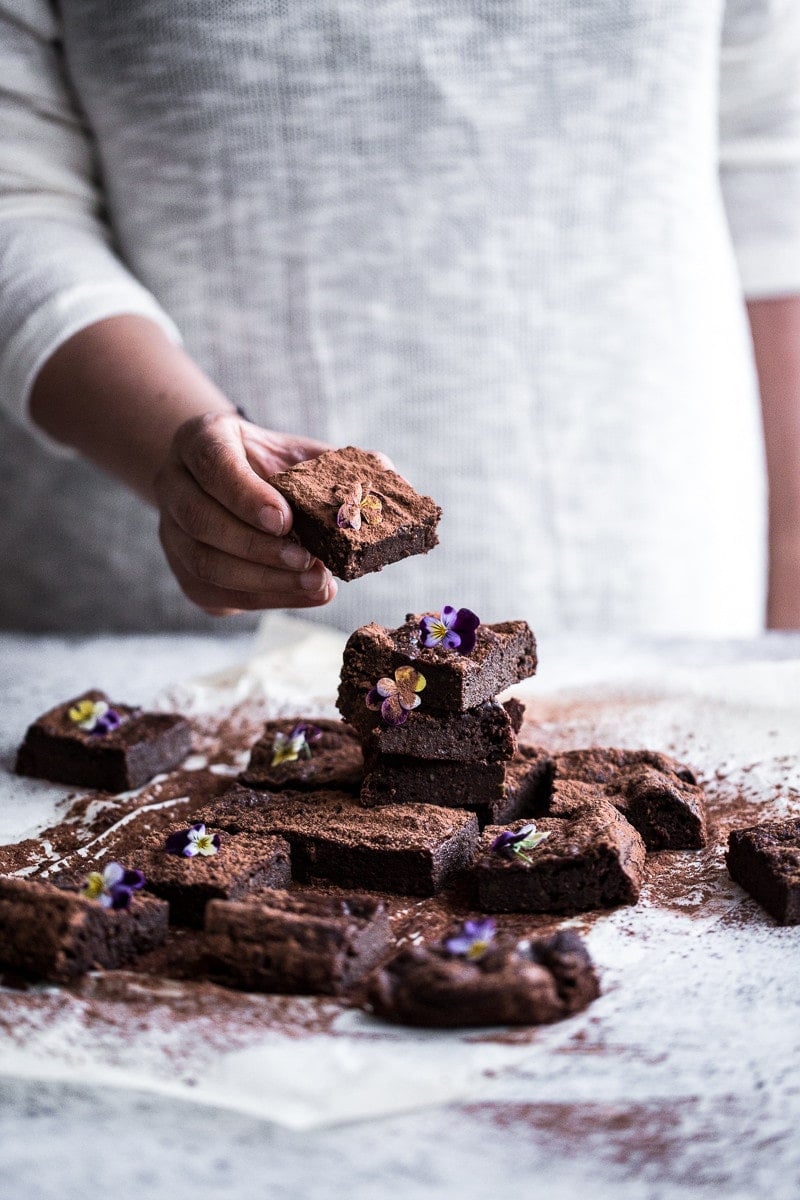 Do you know the story of how I got Bee, my bright pepper yellow Kitchenaid Stand Mixer? Lets just say that I had to run over 70km to get him. And now I have Snow - little brother to Bee. Snow is my brand new Kitchenaid Artisan Mini Stand Mixer and he was sent to me from the lovely folks at Kitchenaid Australia. I love how white he is and how seamlessly he fits amongst all my white enamel, marble and wood treasures in the kitchen. 25% lighter (I tried moving him and it is a breeze, unlike moving the older Kitchenaid which almost throws my back every time), 20% smaller (love that the bowl is deeper and has no handle which means less splatter and more even mixing of dough) and almost as powerful as the old Kitchenaid.
The 3.3lt mixing bowl is smaller in comparison to the old 4.8lt but still big enough to mix a batch of almost 5 dozen cookies in one go. I can see this sitting on smaller counters and fitting into tighter spaces very easily. I have already mixed a beautiful avocado brownie which I share below but can totally see this being useful for quicker, smaller tasks like small batch butter (which I churn every 2 weeks) and chunky guacamole. Best of all, I can use my older Kitchenaid attachments on this new one. Which is a very thoughtful design.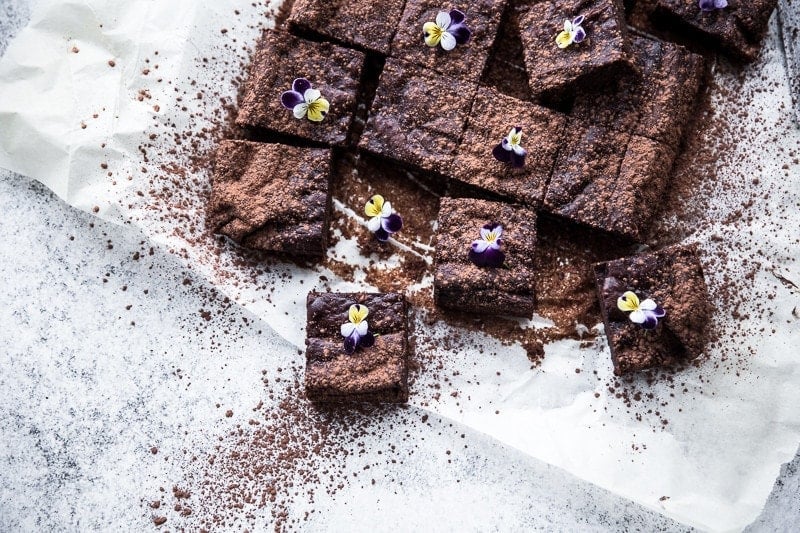 Now, about that Chocolate Avocado Brownie! I have breezed through 20 days of my Daily Avocado Challenge and I am really loving the creativity of the exercise and the plumpness it has brought to my skin. At the start of the month, I wasn't sure how I was going to survive 30 days of avocados. I mean after the standard guacamole and avo toast, what was I going to do? But a whole lot of Instagram exchange of recipe ideas and figuring out how to shape an avocado into a rose, a whole world of possibilities opened up. I have been enjoying avocados in so many different ways. I feel like 30 days wouldn't be enough to share all the lovely avocado dishes coming out of my kitchen, but I am going to try.
I know that chocolate is a heavenly match for beetroot and also for avocado. So a Chocolate Avocado Brownie would be a no-brainer. But brownies are tricky and the texture has to be right. I remembered that Tieghan from Half Baked Harvest had mentioned modifying her own tried and trusty brownie recipe for an avocado version. So I did that. I played around with my fail safe brownie recipe and this gorgeous recipe was a result of that. This brownie ticks all the texture boxes. I did not want it to be a health trend, run-of-the-mill, coconut-loving creation.
Instead, I wanted to create something delicious by eliminating coconut oil. And this brownie is a real treat. Moist, fudgy and nutty to its very core. It also happens to be gluten free because it has hazelnut meal and no flour. I use very good quality dark chocolate (at least 70% cocoa) and get the brown batter going. I then blend avocados with a smidgeon of coconut milk in the blender and mix both together. My avocado-hating Rishki licked the bowl clean after I made put the brownie in to bake. He said he couldn't wait to try it, little did he know that it had avocado in it.
Later, when he had the brownie and couldn't stop raving about it, I told him that it had avocado. The look on his face was priceless. He couldn't believe it! You could frost it with this Raw Blender Cacao Fudge Frosting, but it is sweet enough and doesn't really need it.
I really hope you try making this, it is so good. And don't forget to share your creations with me on Instagram using #cookrepublic or by commenting/rating the recipe below.
Happy weekend folks! Much love. xx
Recipe
Hungry For More Recipes? Subscribe to my newsletter. Check out Facebook, Instagram and Pinterest to see everything I share! And if you love cooking and new cookbooks, join my free Cooking Club on Facebook!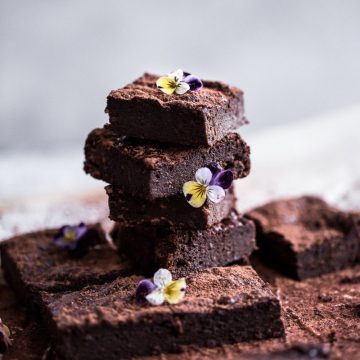 Ingredients
200

g

dark chocolate

,

chopped

1

tablespoon

instant coffee

,

(I use decaf)

4

eggs

120

g

rapadura sugar

,

or coconut sugar

1

teaspoon

vanilla extract

2

tablespoons

cacao powder

50

g

hazelnut meal

pinch

of salt

2

avocados

1/4

cup

(

60

ml

)

coconut milk

extra cacao powder

,

for dusting
Instructions
Preheat oven to 190°C (convention)/ 170°C (fan-forced/convection). Grease and line a square brownie pan with baking paper.

Mix dark chocolate and coffee in a small saucepan. Place over a large saucepan halfway filled with water and melt chocolate on medium heat, stirring constantly until glossy and smooth. Cool.

Beat eggs, sugar and vanilla with an electric mixer until light and fluffy. Add cacao powder, hazelnut meal, salt and cooled chocolate. Beat briefly until well combined.

Peel avocados and remove the seeds. Place avocados and coconut milk in the jug of a blender and process until smooth.

Scoop chocolate batter and avocado mix in a large mixing bowl and mix with a wooden spoon until thoroughly combined.

Pour brownie batter into the prepared tin and bake in the pre-heated oven for 30-35 minutes until just done. Remove from the oven and allow to cool. Do not over bake or the brownie will dry out. Serve with a dusting of cacao powder.
Did you make my recipe?
I'd love to hear how you went! Tag me on Instagram @cookrepublic