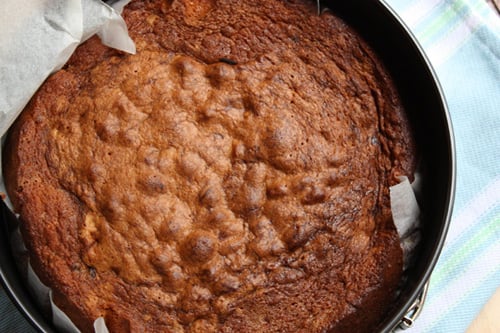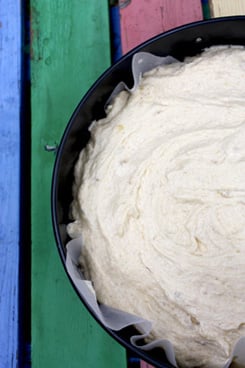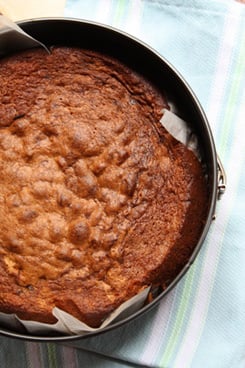 Have I mentioned before that the Bourke Street Bakery cookbook is an absolute delight? It is a pity that I have never been to the bakery myself but I can only imagine the smells and treats in store for whoever visits it.
I have been trying quite a few recipes from that cookbook over the holidays. The banana cake recipe looked simple, as all banana cake recipes do and I admit, there is never any scarcity of over ripe bananas in the fruit bowl.The caramel sauce accompanying the cake actually sold me. The funny thing was, I never got around to making the caramel sauce and the cake, I must admit again is the best banana cake I have ever eaten. I only made one tiny tweak. I reckon this would make a great birthday cake because of its size and firmness.
[print_this]
Recipe
BOURKE STREET BAKERY BANANA CAKE
Preparation Time - 20 minutes/ Baking time - 60 minutes/ Serves 16
Ingredients
250g unsalted butter
350g caster sugar
1 tbsp vanilla extract
1/4 tsp salt
4 eggs
200g sour cream
2 cups self-raising flour, sifted
3 large extremely ripe bananas
20g soft brown sugar
Method
Preheat the oven to 200 deg C/400 deg F. Grease a 28cm round cake tin and line with baking paper, letting it hang over the edge of the tin.
Whisk the butter and sugar in a large bowl using an electric beater until creamy and fluffy. Add eggs one at a time, blending till all are nicely mixed. Add the sour cream,vanilla extract and salt and continue whisking. Then add the flour and mix with the beater for a minute till everything is incorporated into a smooth batter.
In a separate bowl mash the bananas and sprinkle with the brown sugar. Mix gently. Fold the mashed banana into the cake batter and mix lightly. Spoon into the prepared tin and bake for an hour till it is evenly browned and cooked through the center.
Remove cake from the oven when done and rest in the tin for 10 minutes before turning it out onto a plate. Enjoy as is, warm and soft and utterly delicious.
Notes
If during baking the cake starts browning too quickly, cover it with baking paper.


All my baking is done in an old Westinghouse double coil [top and bottom] oven with a tray placed on the lower shelf to mask the extreme heat from the bottom which used to end up burning the base of my dish.
[/print_this]