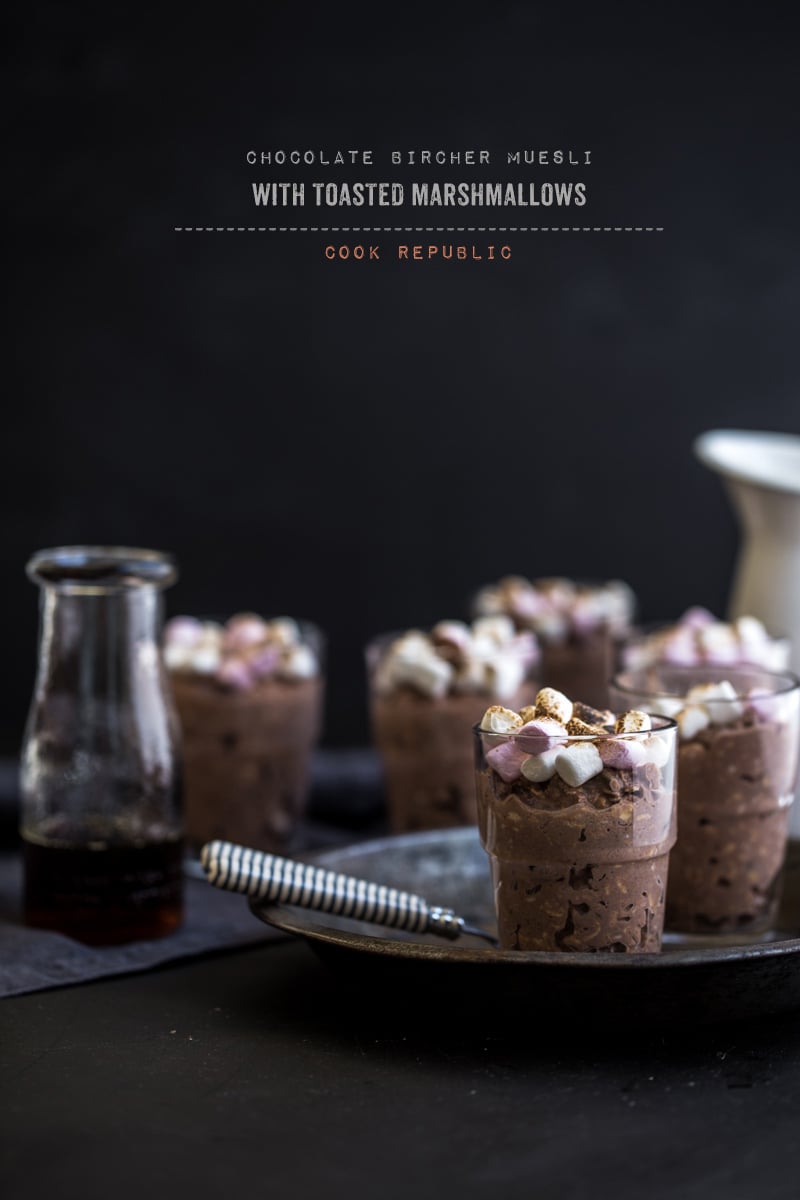 I love my savoury breakfasts. And I love my porridge and overnight oats and Birchers. From never eating breakfast in my younger days to always preparing a nourished bowl or plate of something to fuel my mornings, I have indeed come a long way. I suppose when I was first pushed (firmly) into having breakfast every single day by Nick, I realised that I actually enjoyed the process of it so much more. It is little wonder then, that my favourite kind of breakfast involves advance prep or leisurely pot stirring or making individual portions and servings to either bake or soak. Winter is a funny season. The colder it becomes, the more used to the cold you get. After weeks of pot stirring and warm honey and butter melting in puddles of luscious porridge, you reach a level of warmth that seeks something creamy and cold. I do. So I revert back to some of my favourite Birchers. And this particular one that I first created for ELLE magazine a couple of years ago, hits the right wintery spots of my cold moody kitchen. The warmth of the cinnamon and comfort of the chocolate is palpable. The toasted marshmallows are pure fun. This makes a great pudding dessert when we are toasting marshmallows by the fire on some nights. The dry mix also makes a great present for "chocolate for breakfast loving" friends!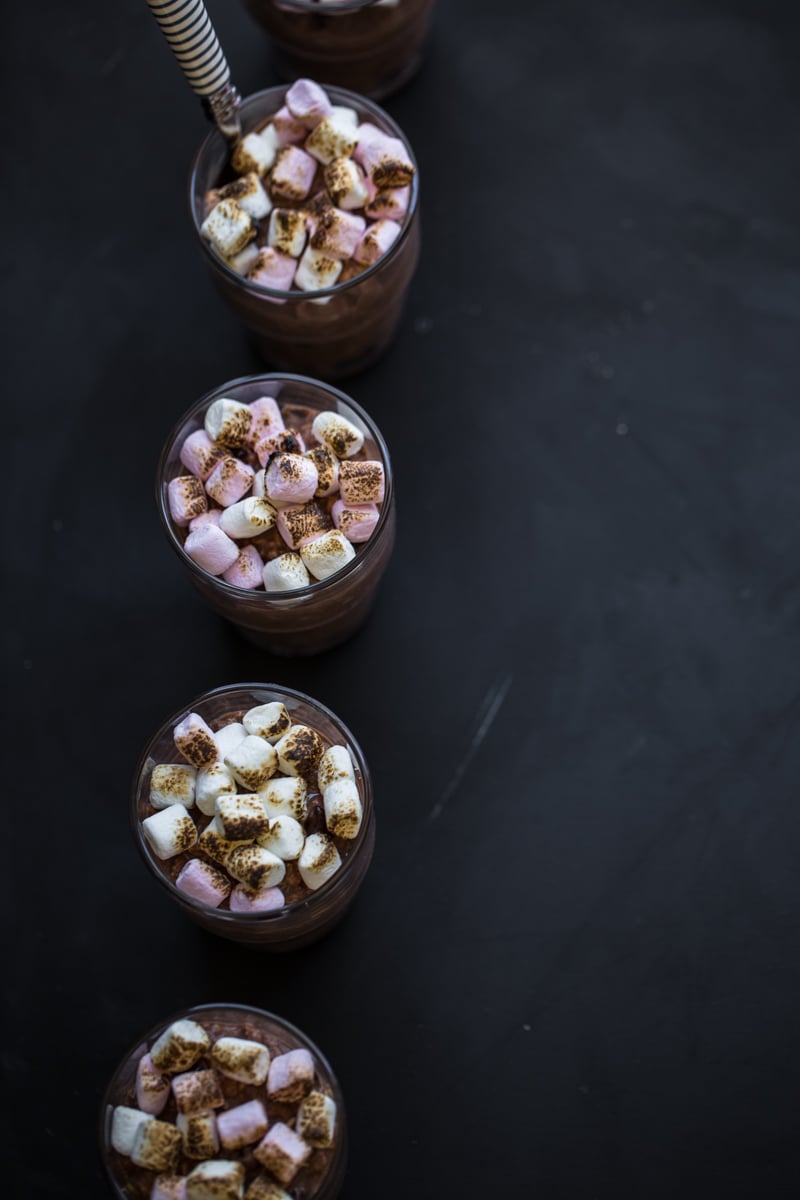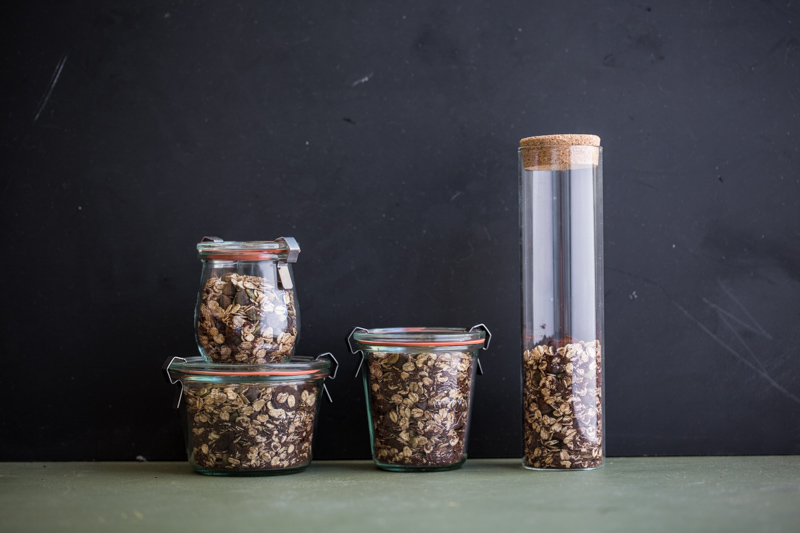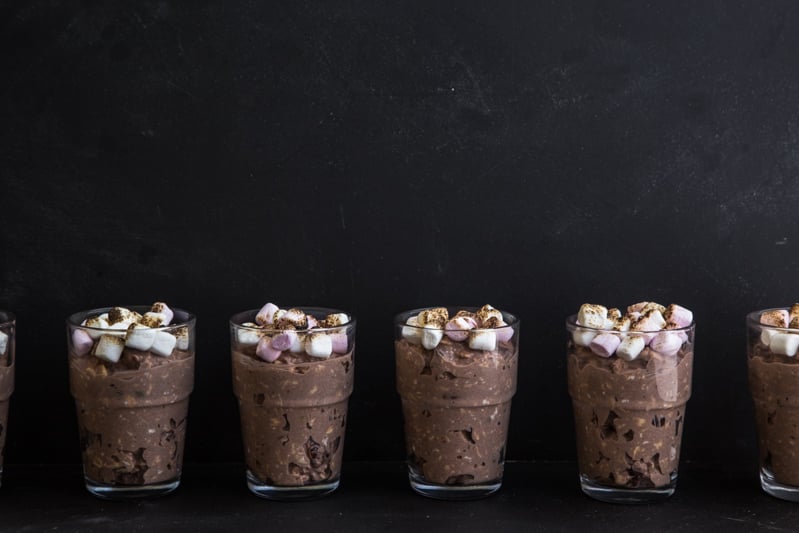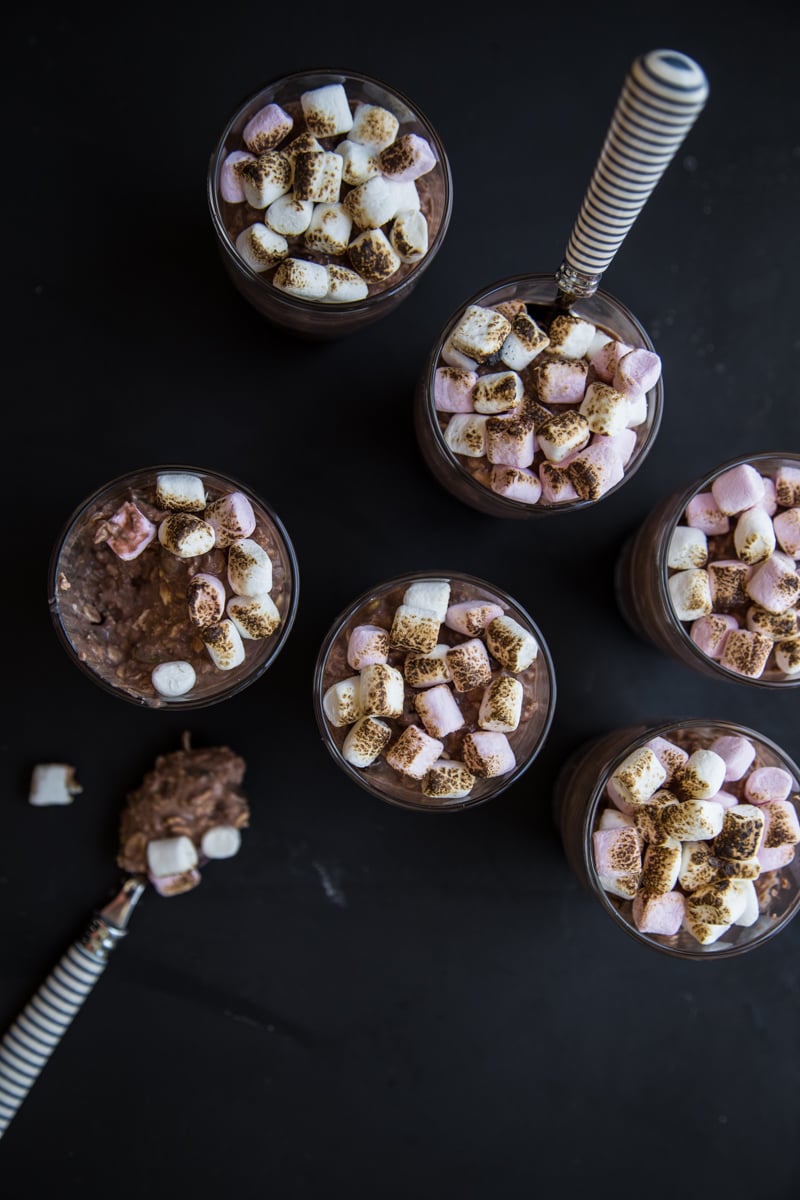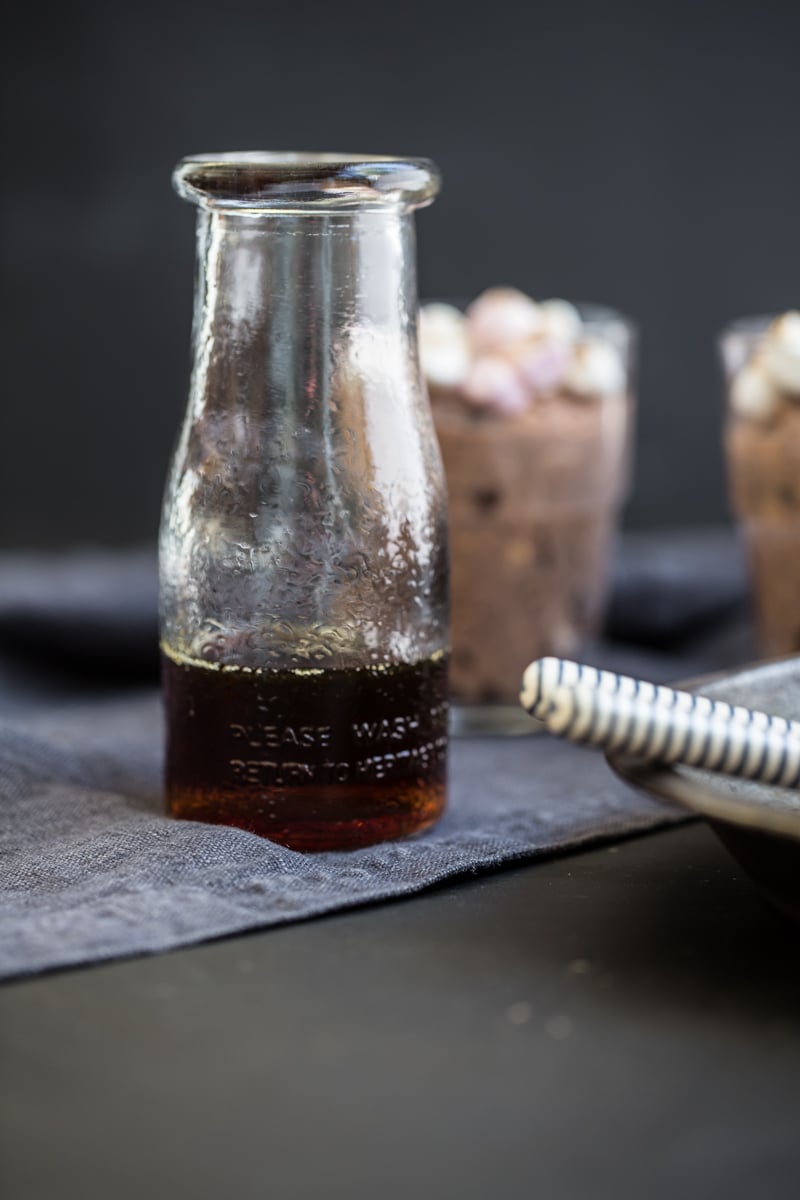 [print_this]
CHOCOLATE BIRCHER MUESLI CUPS WITH TOASTED MARSHMALLOWS / vegan
A Bircher Muesli makes chocolate for breakfast completely acceptable and utterly delicious.
Prep Time –15 minutes/ Soaking Time – 2 hours or overnight/ Serves – 6
Ingredients
Chocolate Muesli Mix
2 cups rolled oats
1 cup desiccated coconut
3 tablespoons dark cocoa powder
½ cup dark chocolate chips
½ cup pepitas
½ cup dried cranberries
½ teaspoon salt
½ teaspoon ground cinnamon
to assemble
1 cup coconut yoghurt
2 cups soy or almond milk
3 tablespoons maple syrup
100g mini marshmallows
extra soy/almond milk and maple syrup to serve
Method
Combine all ingredients for the mix in a bowl and mix well. Add the yoghurt, soy/almond milk and maple syrup. Mix, cover and chill in the fridge for at least two hours. Top with marshmallows. Using a bruleé torch, toast the top of the marshmallows gently.
Serve chilled with extra milk and maple syrup.
Notes
Muesli mix can be given away to guests as a parting gift in an eclectic mix of jars.
Coconut Yoghurt can be subbed for regular Greek yoghurt for a delicious tangy, non-vegan version.
Weck jars from Wheel & Barrow, Test Tubes sourced from etsy and ebay. Bircher Muesli served in IKEA clear glasses (170ml /6oz capacity each)
Marshmallows are usually not vegan. To make this vegan friendly, buy/make vegan marshmallows or skip them altogether like I usually do.
[/print_this]