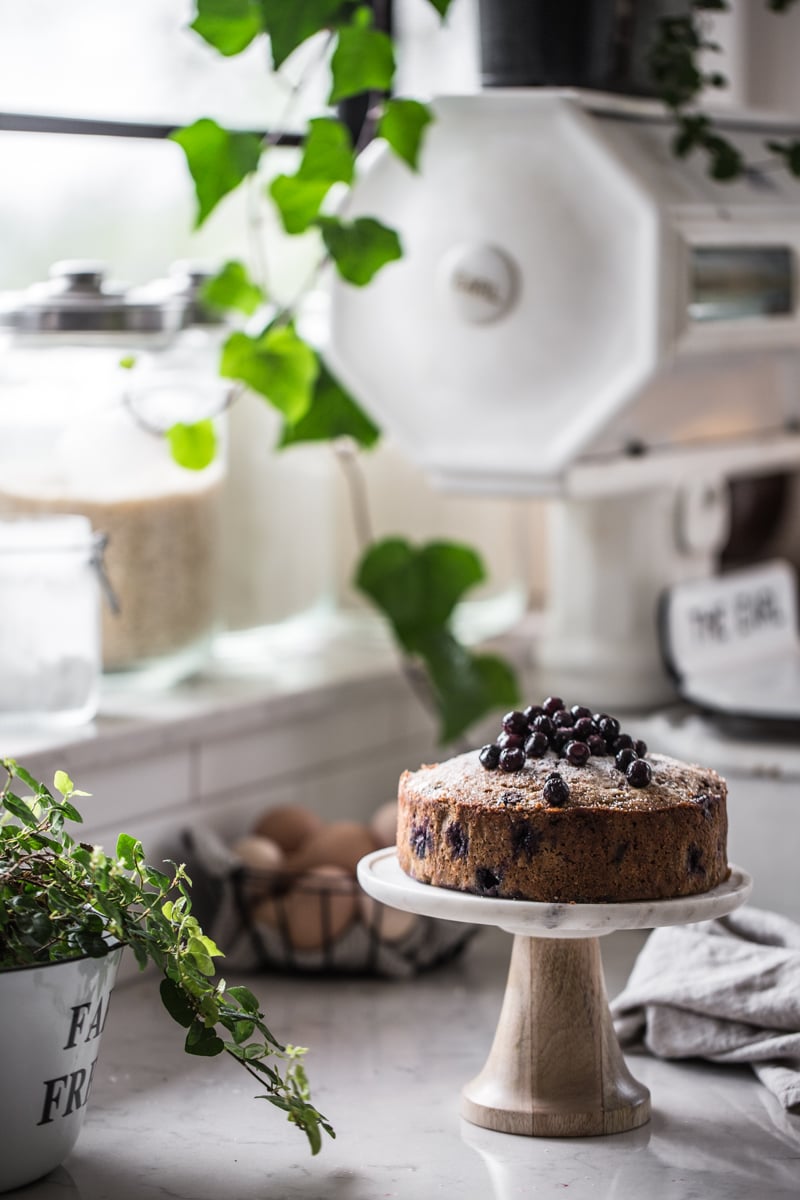 More than a decade ago when we moved to Australia from Singapore with a couple of suitcases and a cranky baby, it was on the eve of Nick's birthday. Hungry and exhausted from the tumultuous flight with our 11-month-old, who had just undergone invasive surgery, the only available dinner option near our service apartment was 7/11 sandwiches. And a little bakery that was miraculously open at that time of the night for us to bring back with us the biggest Orange And Poppy Seed Cake we had ever seen. I think it was large enough to feed 14 people but Nick and I took it upon ourselves to demolish it over the next two nights. After all, it was his birthday. And the cake was delicious.
We also slept a lot. And were incredibly soporific during the day. No matter how much we rested, we were forever yawning and falling asleep on our feet for those first few days in Sydney. We chalked it up to the very eventful international move. But it was only a few months later when I was reading about the health benefits of poppy seed that I realized that it induces sleep. Then it all made sense.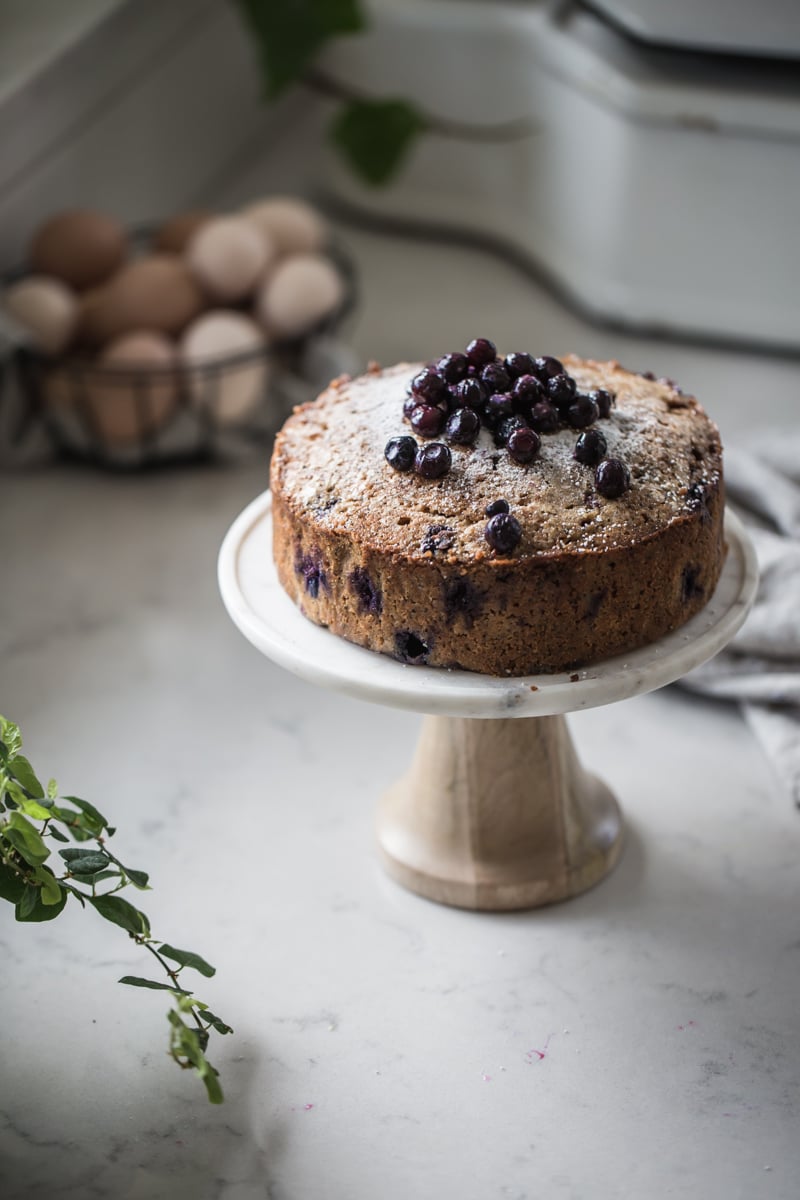 When I was curled up with Tara O Brady's beautiful new cookbook named after her blog Seven Spoons, I came across a Blueberry Poppy Seed Snacking cake. Random memories of our fresh-faced days in Sydney overdosing on poppy seed cake resurfaced and I had a sudden urge to bake. I have been a silent reader of Tara's blog for years. Buying her book was a natural progression from blog reader to cookbook enthusiast. I instantly adored the honest and calm quality of her writing, just like on her blog. A girl after my own heart, nearly every single recipe in her book is a canvas for adapting and making your own. A way with words and a slowly unraveling cacophony of recipes and stories makes this book a staunch favourite of mine.
So - Blueberry Poppy Seed Snacking Cake. She is right about the snacking bit. It fits in seamlessly with one's snacking routine. I have adapted the recipe in bits and pieces to suit my pantry, adding baking powder because I find a cake rises much better with a pinch of it and swapping lemon for oranges because with soccer season on we seem to have a never-ending supply of them. It was the first time the boys had poppy seed cake and they took in the crunch and texture of it with much gusto. I think the cake lasted one day, a day of extra impromptu snacking sessions indulged in by all.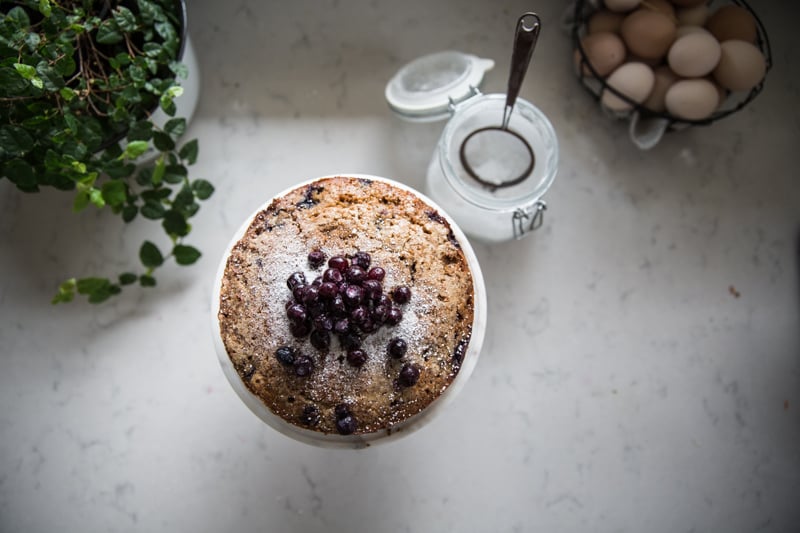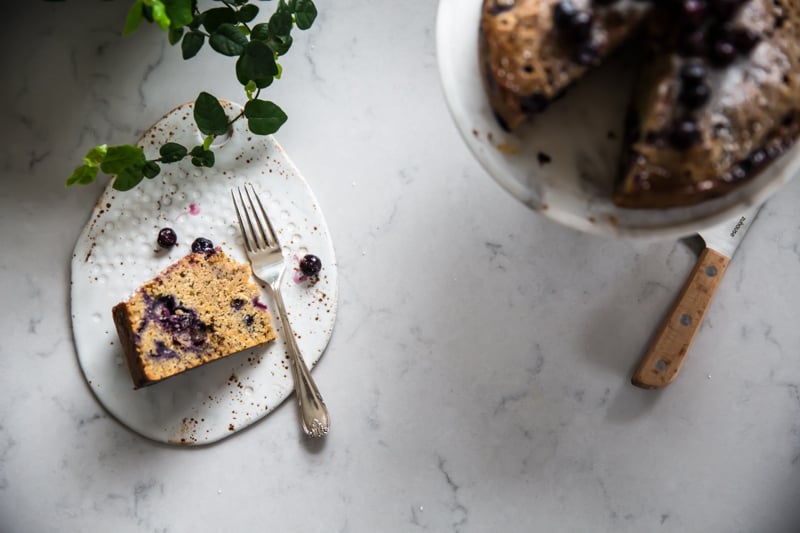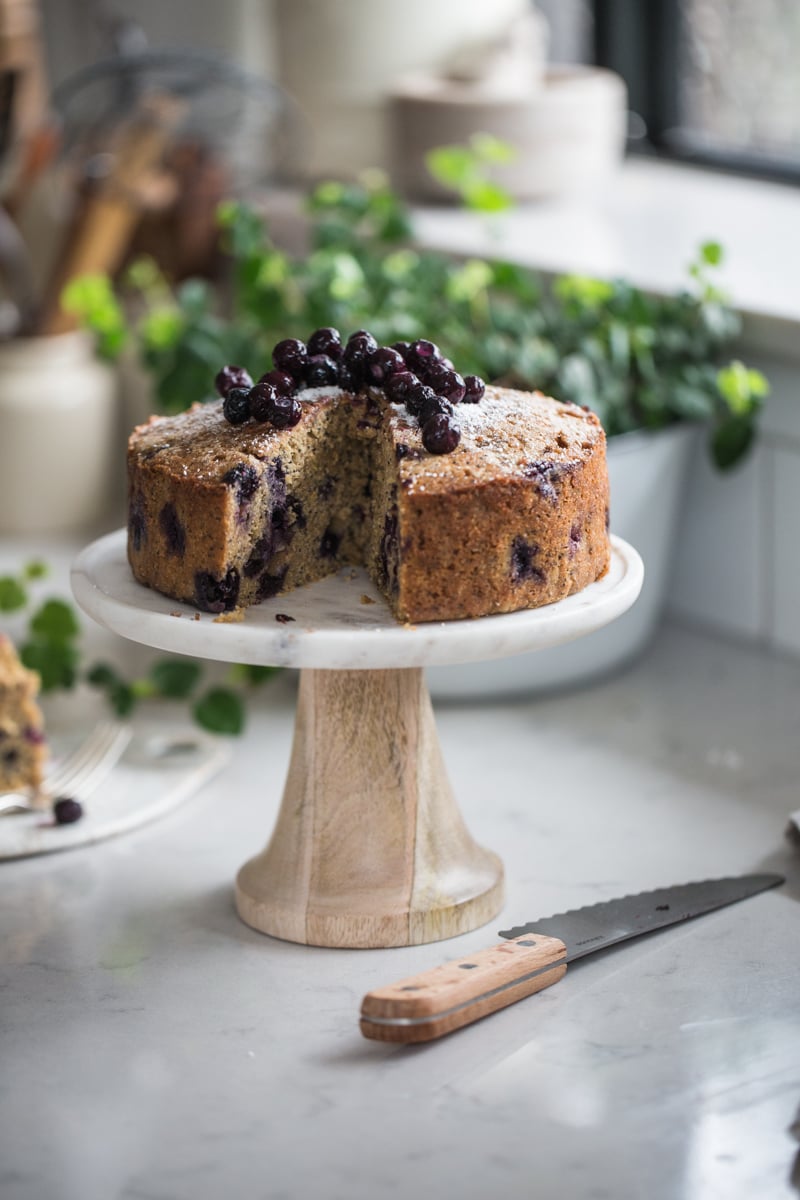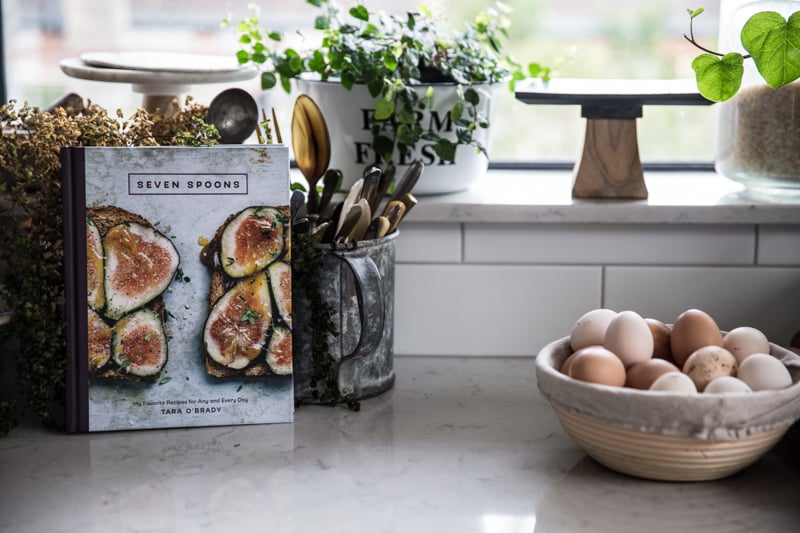 Recipe
Hungry For More Recipes? Subscribe to my newsletter. Check out Facebook, Instagram and Pinterest to see everything I share! And if you love cooking and new cookbooks, join my free Cooking Club on Facebook!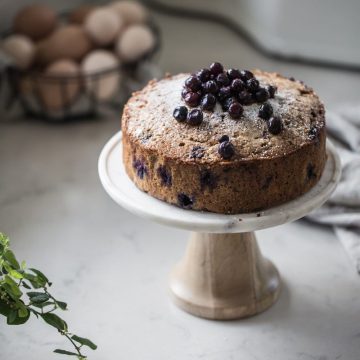 TARA'S BLUEBERRY POPPY SEED SNACKING CAKE
A delicious buttery cake full of texture and juicy blueberries lifted with an abundance of citrus flavour. Adapted from Seven Spoons by Tara O'Brady
Print Recipe
Rate / Comment
Ingredients
255

g

unbleached spelt flour

,

note 1

2

tablespoons

poppy seeds

pinch

of crushed seas salt flakes

1

teaspoon

baking powder

225

salted butter

,

softened

250

g

rapadura sugar

4

organic eggs

,

at room temperature

2

teaspoons

vanilla extract

2

tablespoons

crème fraiche

,

note 2

zest of 1 small orange

juice of half a small orange

150

g

fresh blueberries

,

note 3
Instructions
Preheat oven to 150°C. Butter and line an 20cm round cake tin with baking paper.

Whisk flour, poppy seeds, salt and baking powder in a large bowl. In a separate bowl, cream the butter and sugar for 5 minutes with an electric beater until pale and fluffy. Add vanilla, eggs, crème fraiche, orange juice and zest. Beat until smooth.

Fold the flour mixture and blueberries in the wet batter gently until thoroughly combined. Bake in the pre-heated oven for approximately 80 minutes until golden, cooked through the middle when tested with a skewer and coming away from the edges.

Remove from the oven and allow to cool in the pan for 30 minutes. Carefully, remove from the pan and store in a cool corner of your kitchen for up to 3 days.
Notes
Flour - Substitute unbleached spelt flour with wholemeal flour. You can also use plain flour.
Crème Fraiche -  Crème Fraiche can be substituted with sour cream or thick Greek yoghurt.
Blueberries - Frozen blueberries can be swapped for fresh ones.
Did you make my recipe?
I'd love to hear how you went! Tag me on Instagram @cookrepublic