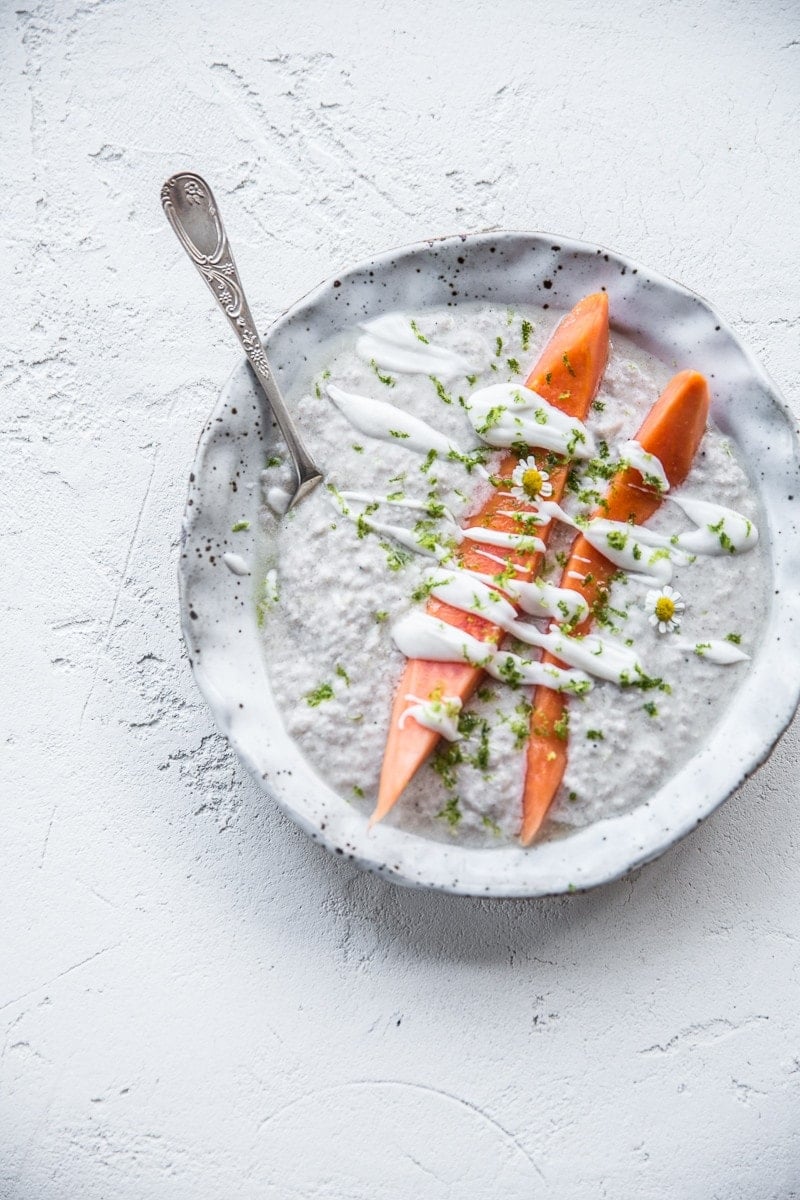 I have been making this chia pudding a lot. That's because when we are on the couch at night watching Netflix, I am trying to avoid reaching for those tubs of Connoisseur ice cream that invariably end up in my shopping trolley during my supermarket dash. I have a basic chia pudding recipe that I pull out every time I want to make it as I can never remember the liquid to chia ratio. Chia is a liquid hog and like a thirsty desert traveller, it drinks up all the liquid it can. So it helps to remember that for a soft and creamy pudding, you must use less chia and more liquid.
The markets are brimming with papaya at the moment. I have noticed a surge in papaya availability in the past year or so. I suspect this has something to do with the numerous papaya boats floating around on Instagram. It's a good thing. I used to miss papaya a lot after moving to Sydney from Singapore and could only find it a handful of times back then. This recipe makes good use of papaya as a topping. And ginger and papaya together? Have you tried it? So incredibly delicious! And it looks pretty as a picture for something that is so simple. A recipe in an issue of Donna Hay magazine last year inspired me to add papaya, prior to which I was having this chia pudding with mango slices on top.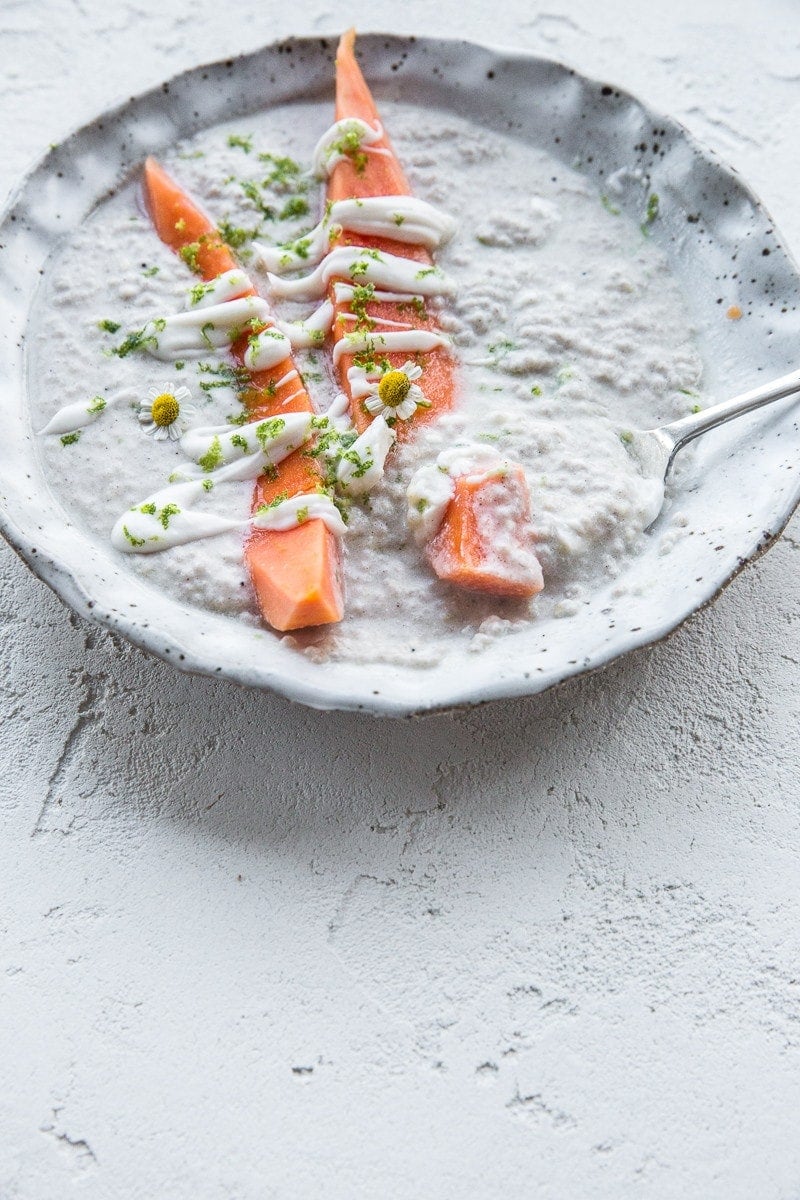 The pudding recipe itself is very adaptable. I use coconut water in ever dessert or smoothie recipe that requires thinning. I have grown up drinking coconut water every week from freshly whacked young coconuts and find it an excellent source of natural electrolytes when hydration is required. But you could use plain old water instead (something I also do!). Coconut milk could be replaced with oat milk or yoghurt.
With vanilla and maple syrup manning the flavour front, you really couldn't go wrong here. You can make any chia pudding under the sun. Just mix it and let it set for a couple of hours in the evening and come dinner time, you'll have a refreshingly light dessert to scoop with a big spoon.
Recipe
Hungry For More Recipes? Subscribe to my newsletter. Check out Facebook, Instagram and Pinterest to see everything I share! And if you love cooking and new cookbooks, join my free Cooking Club on Facebook!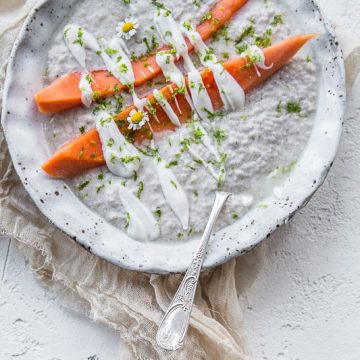 Ingredients
1

cup

(

250

ml

)

250ml coconut water

270

ml

(

275

ml

)

coconut milk

1/3

cup

(

50

g

)

chia seeds

1

teaspoon

finely grated ginger

1/2

teaspoon

vanilla extract

3

tablespoons

maple syrup

zest of 1 lime

2-3

wedges of papaya

,

skin peeled

extra coconut cream/milk

,

to serve
Instructions
Place coconut water, coconut milk, chia seeds, ginger, vanilla and maple syrup in a medium bowl and whisk with a balloon whisk to combine.

Cover with clingfilm and chill in the fridge for 2-3 hours or overnight.

Garnish with grated lime zest and papaya slices. Serve with extra coconut cream/milk.
Did you make my recipe?
I'd love to hear how you went! Tag me on Instagram @cookrepublic