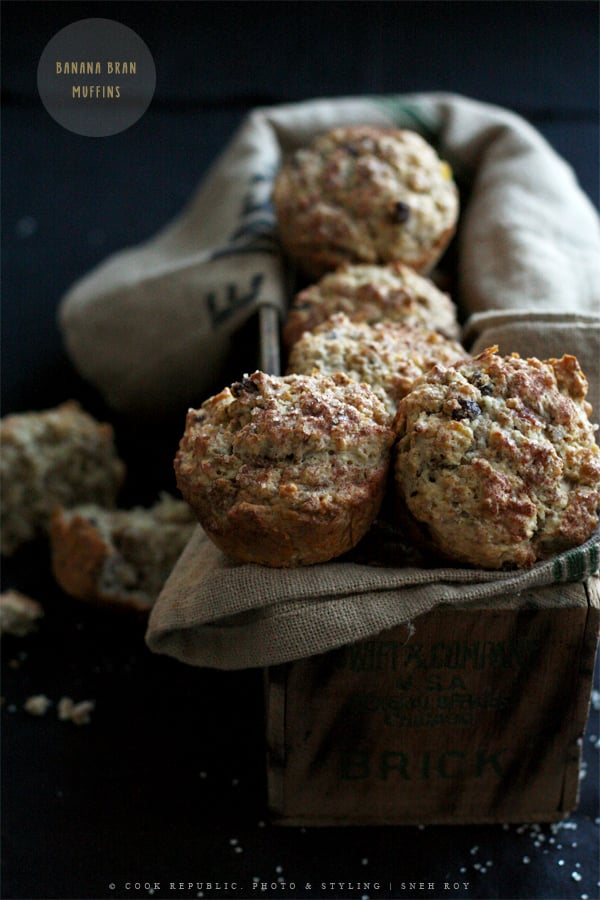 Cat got my tongue. Well my words to be honest. A mild case of writer's block this morning is being nursed with a cup of tea and a wholesome serving of this beautiful virtually sugar free muffin that I have been baking a lot lately. Banana muffins and banana bread make ideal breakfast choices because banana is high in fiber and low in calories. The potassium in banana regulates your blood pressure, maintains low sugar and curbs overeating amongst a cartloacd of other health benefits. This version that I share today is my favourite. It has a lot of fiber and is low on sweetness (see My Notes for options). It feels light and gives me a buzz of energy. I will be trying this with macadamia oil next and a few other tweaks, but for now this is what I am loving! Enjoy!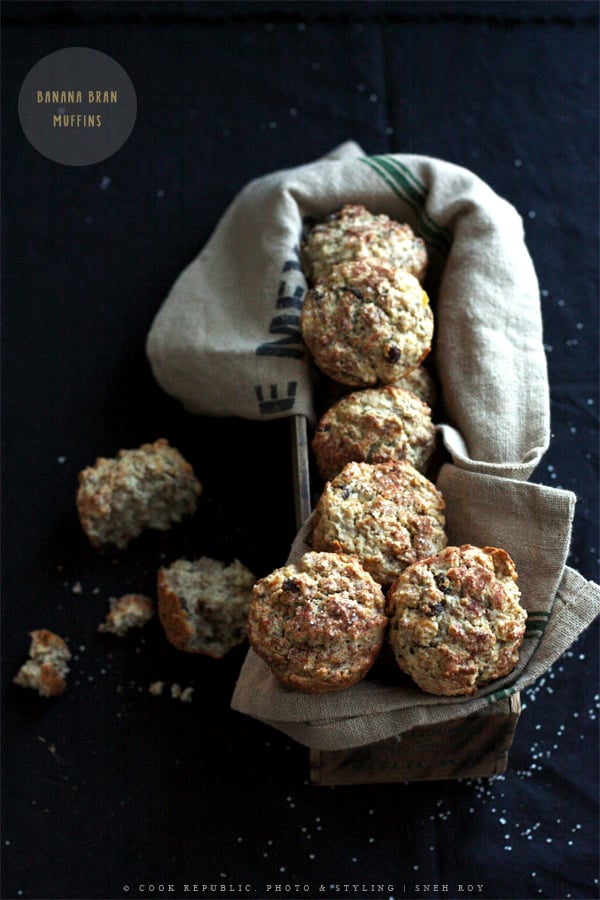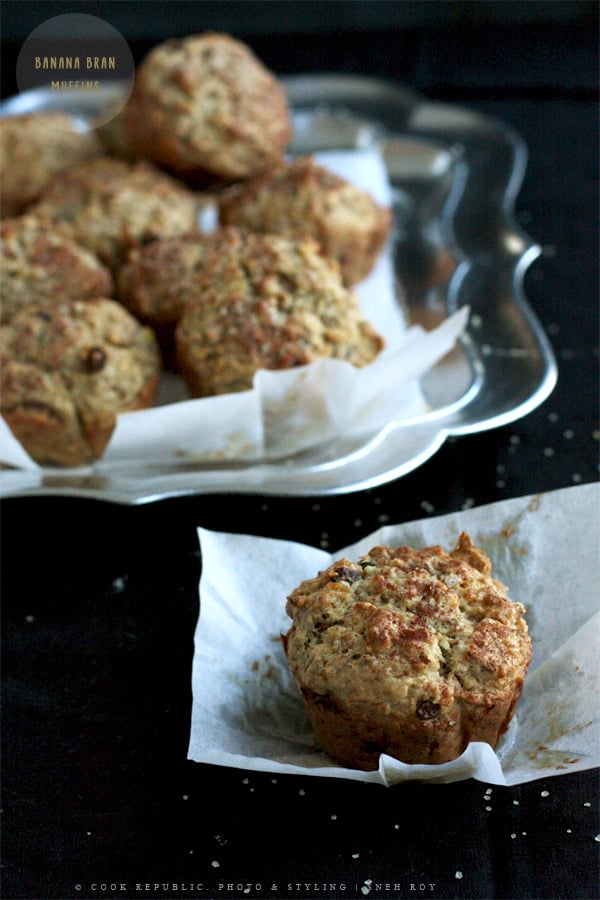 [print_this]
BANANA BRAN MUFFINS
A virtually sugar free muffin packed to the hilt with fibre for a healthy start to your dull mornings, the banana bran muffin is perfect for the lunchbox or a post workout treat.
Makes - 12
Ingredients
150g butter
3 tablespoons honey
150ml milk
2 eggs
3 over ripe bananas
100g instant oats
100g crushed wheat bran
250g (2 cups) self raising wholemeal flour
handful of sultanas
1 teaspoon ground cinnamon plus extra for dusting
a pinch of salt raw sugar for sprinkling
Method
Preheat oven to 180C(350F). Line a 12 hole muffin pan with paper cases.
In a saucepan, melt butter and honey on low heat. Stir and remove from heat when melted. In a bowl whisk the eggs and milk. Add the mashed banana, cinnamon, salt, flour, bran, oats and sultanas. Mix. Add the honey mixture and mix gently until just combined and lumpy.
Scoop batter into each muffin case until two thirds full. Dust with extra ground cinnamon and sprinkle with raw sugar. Bake for 25 minutes until golden and crunchy on top and cooked through the middle.
Best had warm with or without butter.
Freezes well.
My Notes
The muffins are not very sweet at all and might taste bland to kids or people not used to having very less sugar. If you like your muffins sweeter, add 1/4 to 1/2 cup raw sugar when you add the flour during mixing. This also makes the muffins softer.
[/print_this]