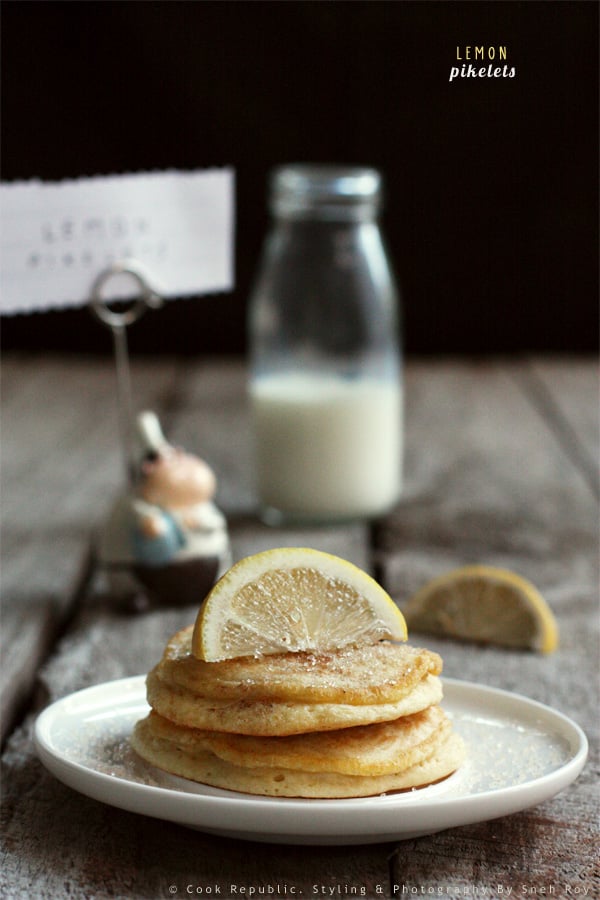 The word that comes to mind when you first lay eyes on a pikelet is, cute. A pikelet is a mini version of a pancake and is prevalent in Australia and New Zealand. It is about 75mm in diameter, roughly about the size of the lid of your canned beans. Add to that a chubby, fluffy demeanour and you have a pikelet. Something that you won't want to eat because it is oh so cute, but also something you won't be able to resist.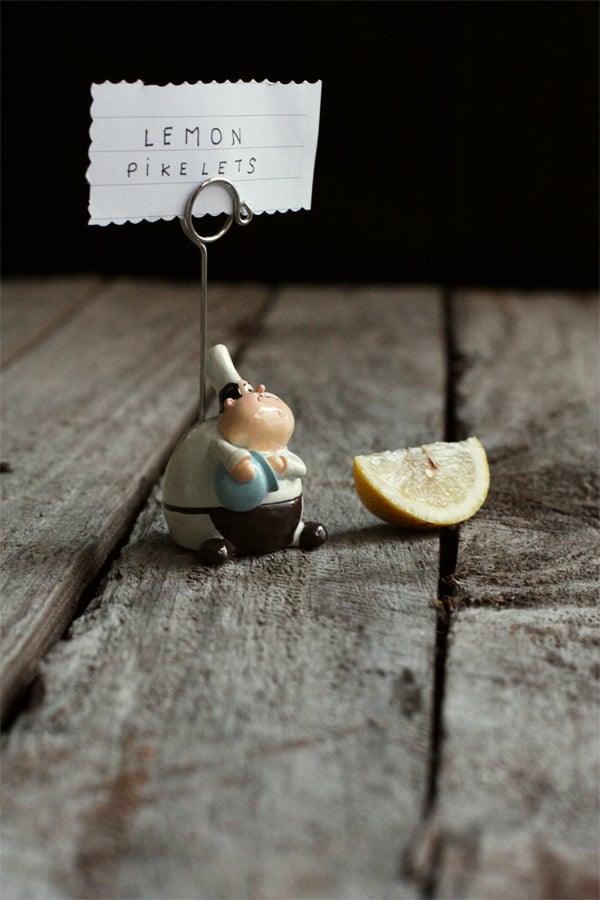 A typical pikelet is made with self raising flour, egg, milk and sugar. It is almost always pan fried in butter, which makes it all beautiful, crunchy on the outside and golden. Resting the batter for a few minutes after mixing it will result in a pikelet you will want to name "Fluffy!" and sneak into your bed for a snack at night. There are more than a dozen ways to experience this little treat served at afternoon teas all over Australia. But the best and simplest is with a generous sprinkling of raw sugar and a big squeeze of the good old lemon. And it is a breeze to cook. As my son and all his friends at school say Easy Peasy, Lemon Squeezy!!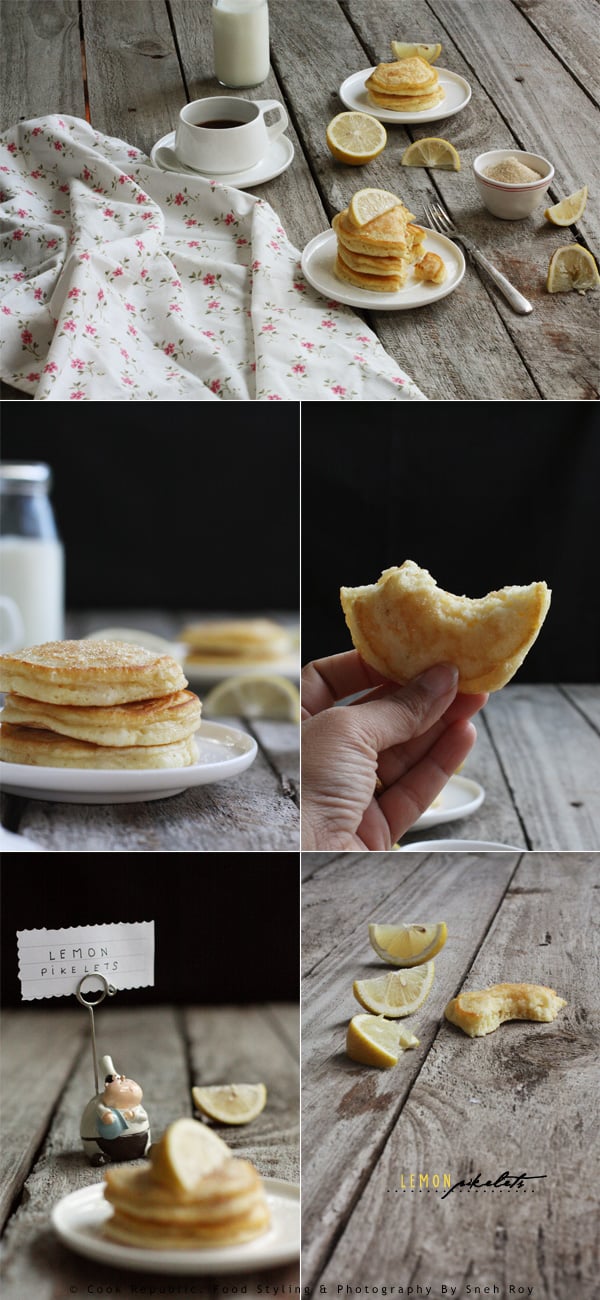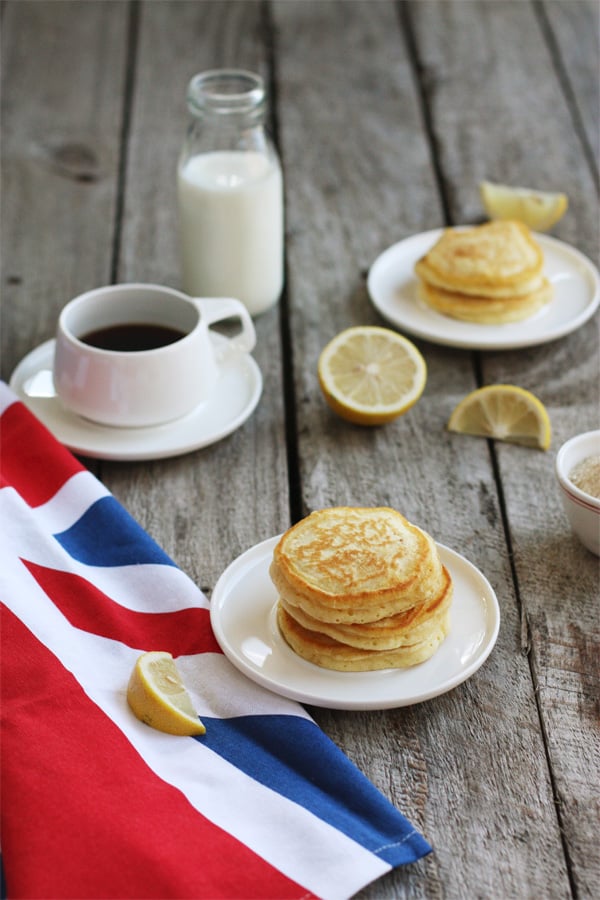 [print_this]
LEMON PIKELETS
Preparation Time - 10 minutes
Cooking Time - 20 minutes
Makes - 12
Ingredients
1 cup self raising flour
3/4 cup milk
1 tablespoon caster or icing sugar
Zest of 1 small lemon
1 egg
1/2 teaspoon vanilla extract
1/4 cup butter for frying
Raw sugar and lemon wedges to serve
Method
Combine flour, sugar, lemon zest, vanilla, egg and milk in a large bowl. Whisk with a hand whisk until smooth for about a minute. Rest batter for 5 minutes.
Heat a heavy bottomed frying pan on high for 2 minutes. Reduce heat to medium-low. The pan is ready to use when half a teaspoon of butter dropped in it, sizzles. Drop 1 tablespoonful of the batter over the butter in a circle. Watch it for a few seconds. Gently flip it over when bubbles start forming on the surface which will start happening in less than a minute. Cook the other side for a minute or two. Remove from the frying pan and place on a tea towel till ready to serve. Repeat process with the remaining batter.
Serve warm with a sprinkle of raw sugar and a generous squeeze of lemon.
My Notes
The right temperature of the pan is very important. The pan shouldn't start smoking. That is an indication of overheating and the pikelets will burn. A very low temperature will see the pikelets undercooked and soggy in the middle. Maintaining your cooking temperature at medium and reducing it to medium low as and when required is the best solution.
Don't flatten and press down on the pikelets while cooking. You want the middle to be thick and spongy almost like a cake.
Dropping 1 tablespoonfuls of batter ensures you get the right pikelet size of about 75mm in diameter.
[/print_this]