I was a child of the 80s – big hair and scrunchies, colourful plastic hoops, baggy jeans rolled up at the cuffs, Backstreet Boys (and later NSYNC), Archie comics and Italian cream sodas. In fact, the last two go pretty much hand in hand, something I realized after watching Riverdale on Netflix. Oh, it brought back so many memories of growing up!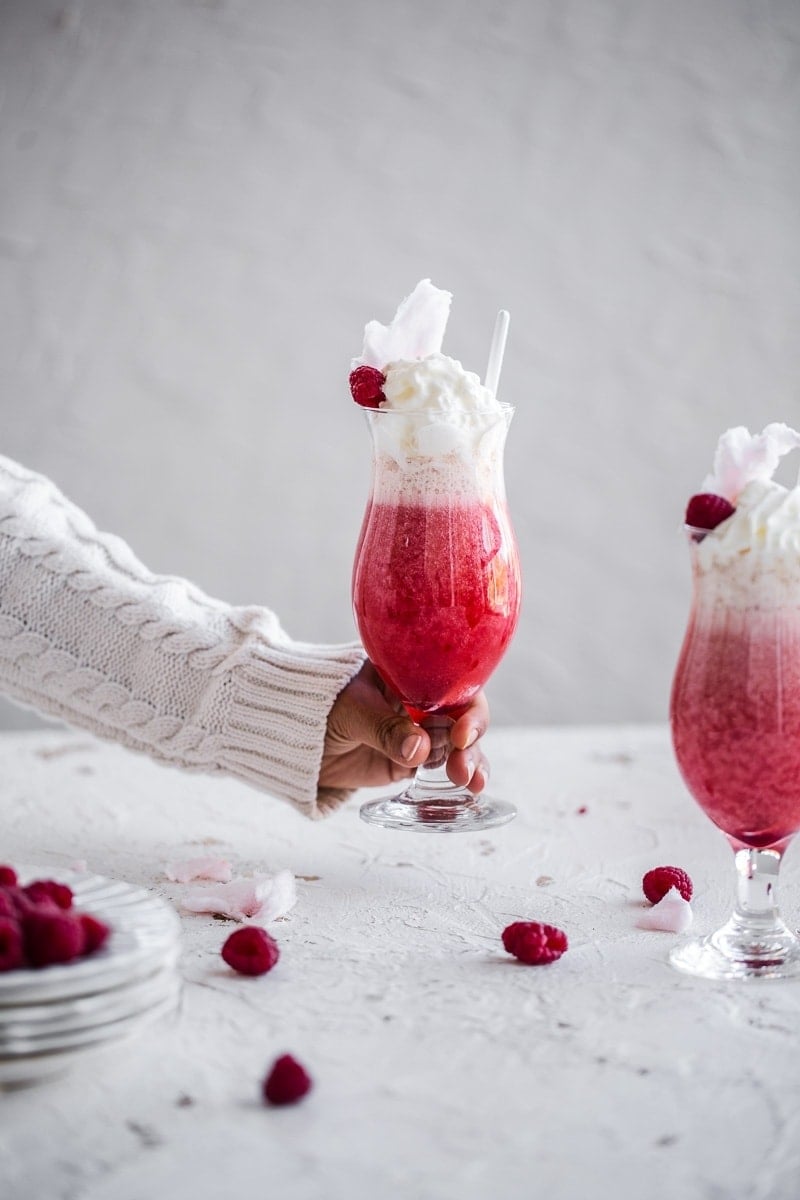 Watching the first couple of seasons of Riverdale on Netflix has been a bit of a guilty pleasure for me – childhood nostalgia revisited every week. Little did I know when I was growing up that my favourite comic about a carrot-top goofball and his gang would be made into a dark and edgy television show. My favourite scenes from Riverdale are the ones shot at Pop Tate's – a retro all American diner-style hangout for Archie and his gang. I love watching the actors slurp down their tall sodas and colourful ice cream floats while concocting plans to catch hooded monsters and thwart bad guys. So much, that I created a little cream soda of my own.
Traditionally, an Italian soda is made with flavoured syrup and sparkling water on ice. When you add a bit of cream, it becomes Italian Cream Soda and instantly more delicious. Might have even been the inspiration for all those tall cream sodas in American diners from Italian migrants.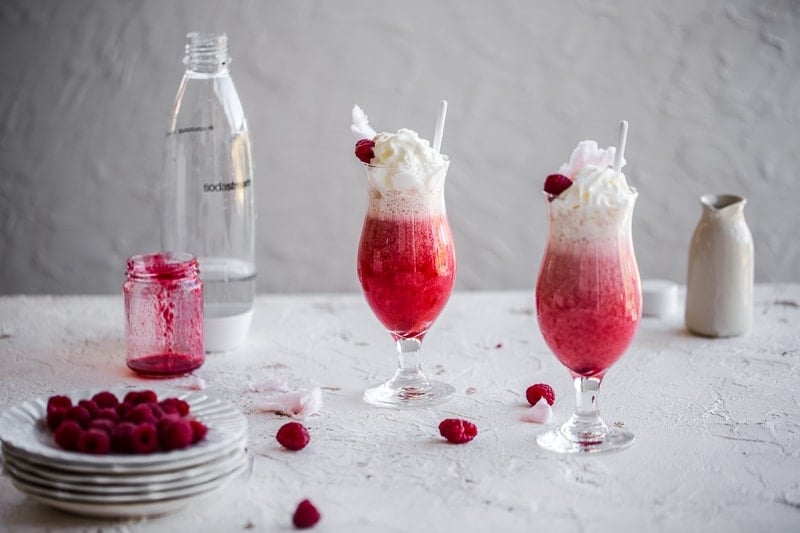 My Italian Cream Soda is made with fresh homemade raspberry sauce and sparkling water made using my Sodastream Spirit machine. I also made it more flamboyant with fairy floss and fresh raspberries for garnish. When I was experimenting with the recipe, I found that the acidic raspberry sauce and the cream were a curdling disaster waiting to happen. After research and trial and error, I found that adding baking soda to the raspberry sauce stabilizes it and prevents it from curdling.
What it does create is a beautiful marbling effect in the drink when you mix it. For an even more sublime effect and drinking experience, use milk instead of cream. Also, make sure that your water is chilled when you make the bubbles in the Sodastream. This is a truly fun non-alcoholic treat for hot weekends in the sun! And the kids love it!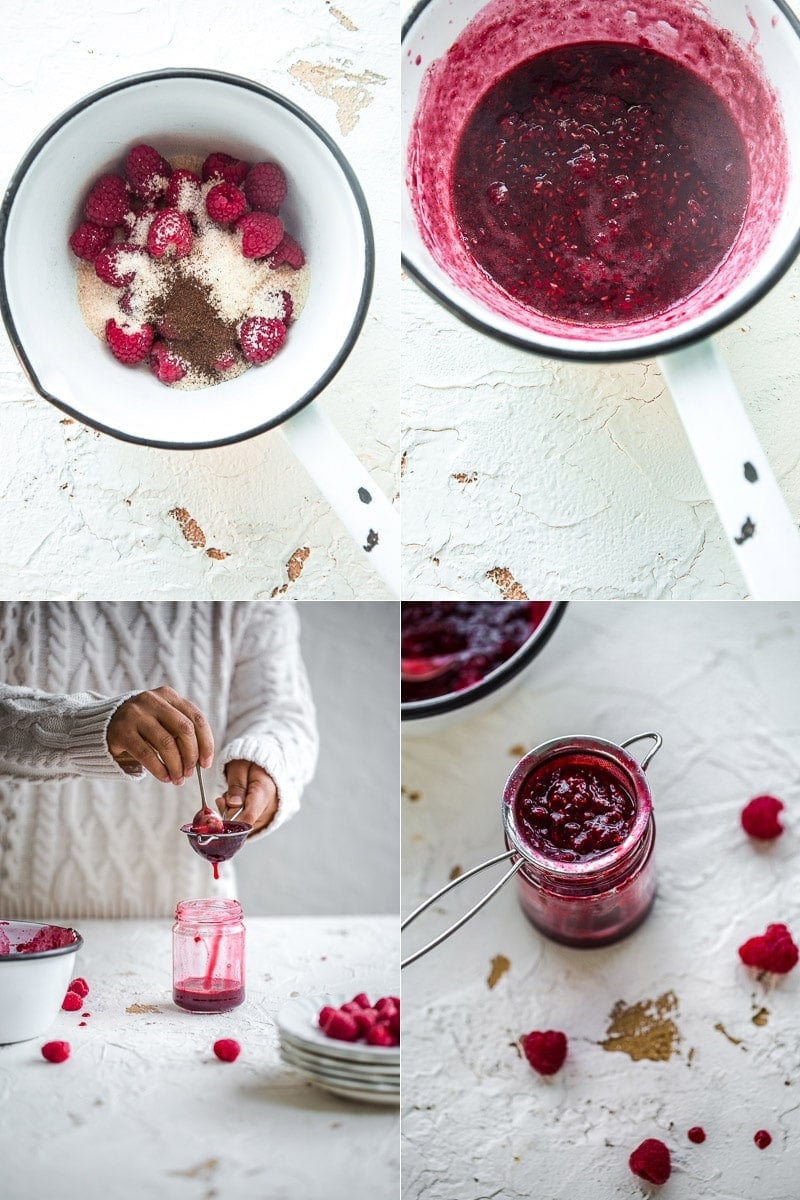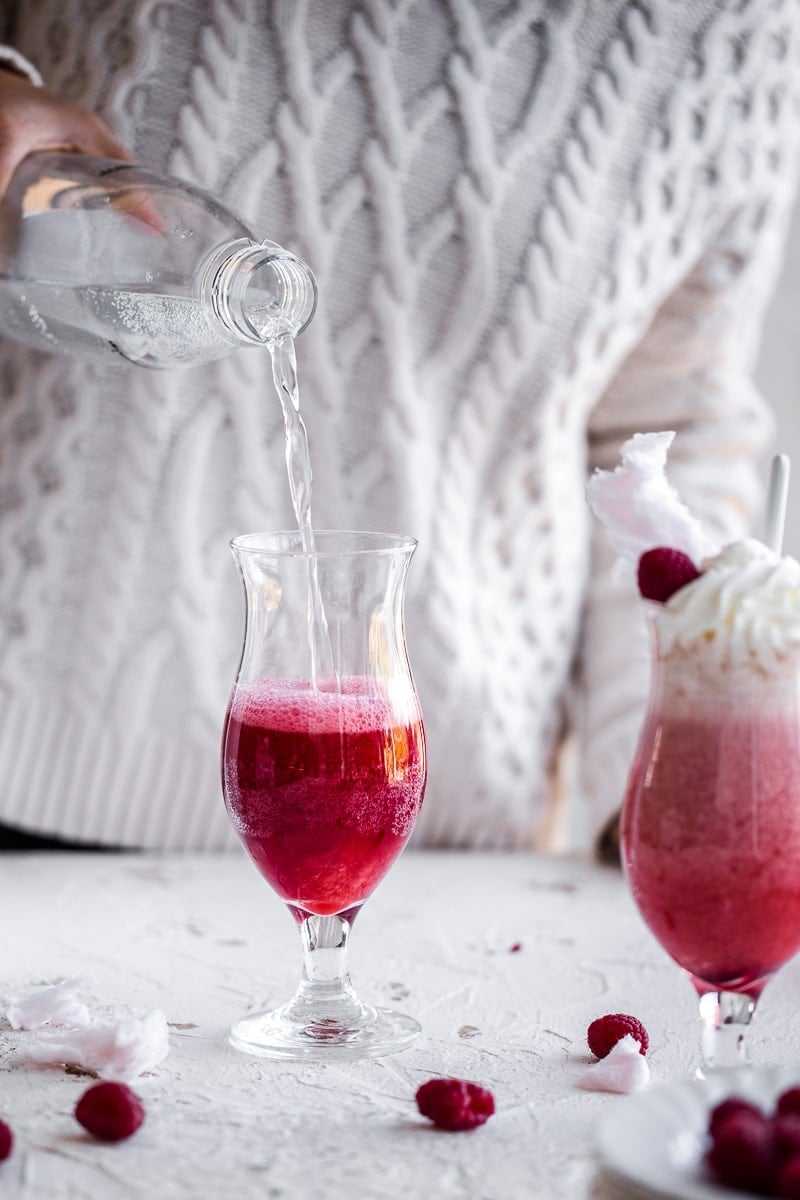 I love having the fresh raspberry cordial on hand. Often on hot afternoons, I like to spike my glass of sparkling water with a bit of the fresh raspberry cordial. It is absolutely refreshing. The bubbles and fruit are perfect together - with or without the cream. If you make this and love it, please leave me your feedback in the comment/rating below. And don't forget to tag and share your creation with me on Instagram @cookrepublic #cookrepublic. I love seeing all that you cook and make from the blog! x
Recipe
Hungry For More Recipes? Subscribe to my newsletter. Check out Facebook, Instagram and Pinterest to see everything I share! And if you love cooking and new cookbooks, join my free Cooking Club on Facebook!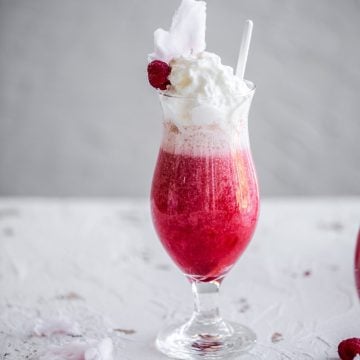 Ingredients
200

g

fresh or frozen raspberries

¼

cup

(

70

g

)

raw sugar

1

teaspoon

vanilla extract

¼

teaspoon

bicarbonate of soda

300

ml

chilled sparkling water

2

tablespoons

pouring cream

whipped cream, fairy floss, fresh raspberries

,

- to serve
Instructions
Place raspberries, sugar and vanilla in a small heavy bottomed saucepan. Heat on medium-low and bring to a gentle boil. Remove from heat.

Add bicarbonate of soda and mix well. Allow to cool slightly. Strain into a glass jar and refrigerate until ready to use.

To serve, divide raspberry cordial equally between two 400ml capacity hurricane glasses (about 3 tablespoons cordial per glass). Top each glass with chilled sparkling water until 2/3rds full.

Spoon a tablespoon of cream in each glass. Top with whipped cream, fairy floss and raspberries. Serve immediately.
Did you make my recipe?
I'd love to hear how you went! Tag me on Instagram @cookrepublic
Note – This post is sponsored by Sodastream. The recipe and video were specially created for Sodastream's Spirit machines. It is a brand/product that I love and have been using for almost a decade. I believe that using Sodastream is not only fun but helps reduce plastic bottle usage and waste. All opinions and musings are my own.