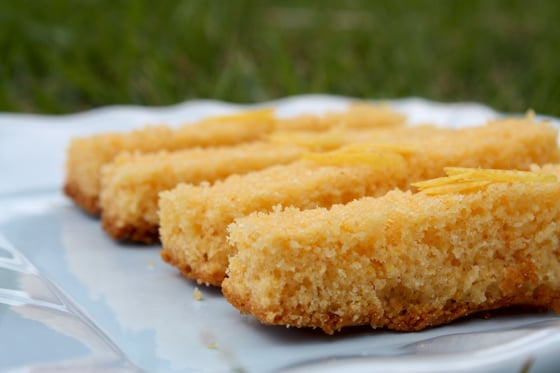 Browsing through June's issue of BBC's Good Food Australia magazine, I came across a recipe for Sweet Lemon Fingers. Now this magazine is a branch off the acclaimed British magazine by the same name and was launched in Australia just last year. It is well written, has beautiful photographs, up-to-date information on cookbooks, latest kitchen gadgets and it even boasts triple testing each of the recipe that is published in its pages. So with that assurance in mind, I could've just followed the recipe verbatim ... I could have. But I didn't. You see, I have a wonky worm up my body that makes me tinker and tamper with things, mostly recipes, to see how much more interesting they can become. I took out all the butter in the original recipe and replaced it with an approximate olive oil quantity. I also reduced the sugar. I then gave it my own name, Sweet Olive Oil Lemon Fingers that turned out texture perfect, just thr right amount of sweet and tart.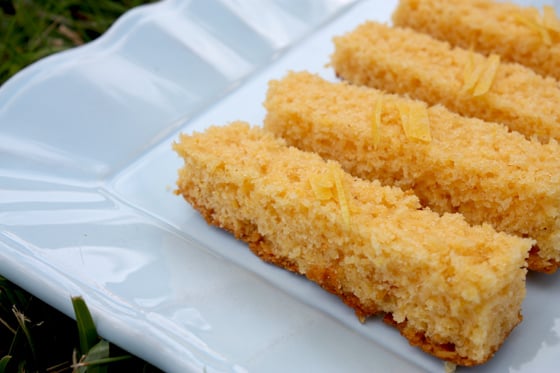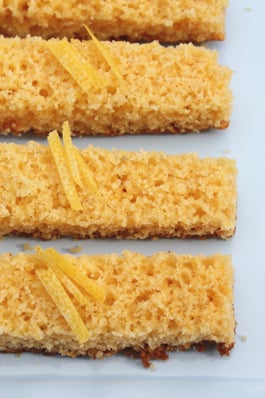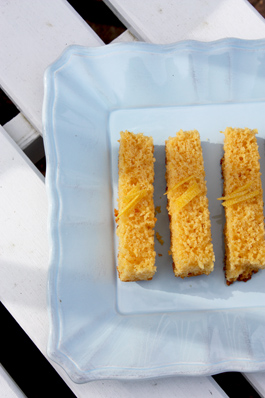 Sweet Olive Oil Lemon Fingers
[Preparation Time : 10 minutes/ Baking Time : 35 minutes/ Makes : 12]
Ingredients
1 cup self-raising flour
2/3 cup olive oil
1 cup polenta
100g caster sugar
1/4 cup lemon curd
4 eggs
a pinch of salt
Method
Preheat oven to 180oC. Grease and line a lamington/slice pan with baking paper. Set aside.
Combine all ingredients in a large bowl and whisk with a hand blender until smooth and creamy. Pour into prepared pan and bake for approximately 30-35 minutes until golden cooked through and a skewer inserted in the middle comes out clean. Cool on a wire rack and cut into fingers of desired size.