When I did the green juice last week, I had no idea how amazed many of you would be that I used a blender and not a juicer. I have a juicing station that I rarely use (because I am lazy!) and have almost always used my blender for juicing/extracting (because I am fashionably old school!). I was also spurred on by the many emails and messages I received about colour coded juicing and I could hardly wait to let you meet my newest concoction. Think Red Juice just in time for Valentine's too.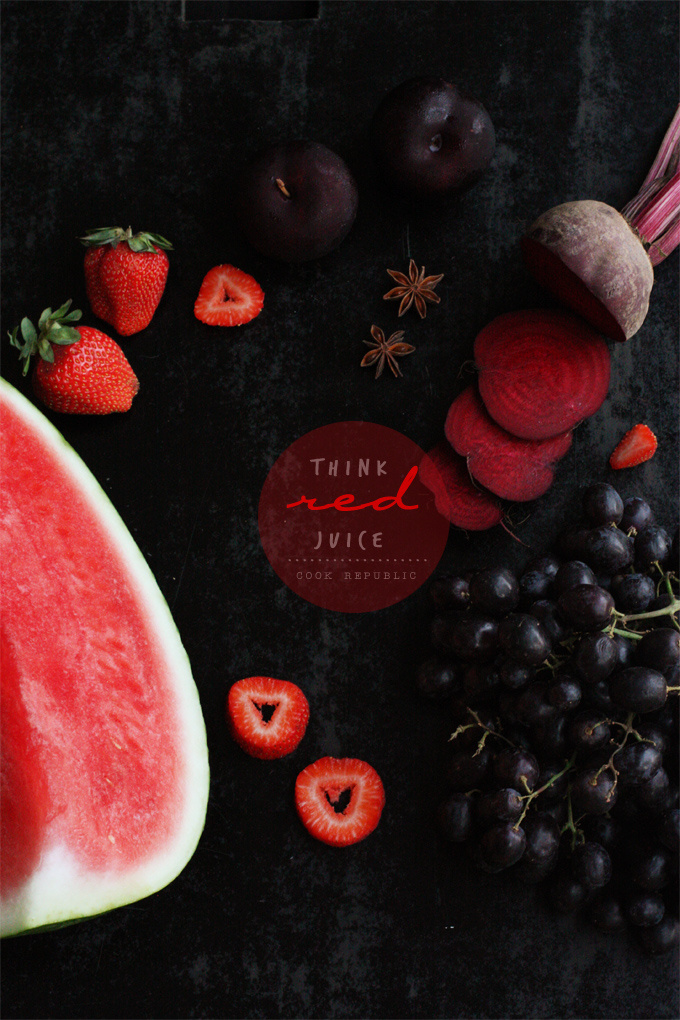 Red is the colour of passion. It is the colour of our life blood and the energy that flows through our beings. It is the colour of love and the heat it brings with it. It makes you happy and hungry, ignites fiery emotions and may be responsible for some extra lovin' in the bedroom. There are a wealth of natural red foods in the world and they are great for boosting iron and supplying healthy antioxidants that fight everything from heart disease to cancer. A glass of red juice might be just what you need to put the colour back in your cheeks (who remembers rubbing slices of beetroot on their lips as a child and some on their cheeks to look all pretty and made up?)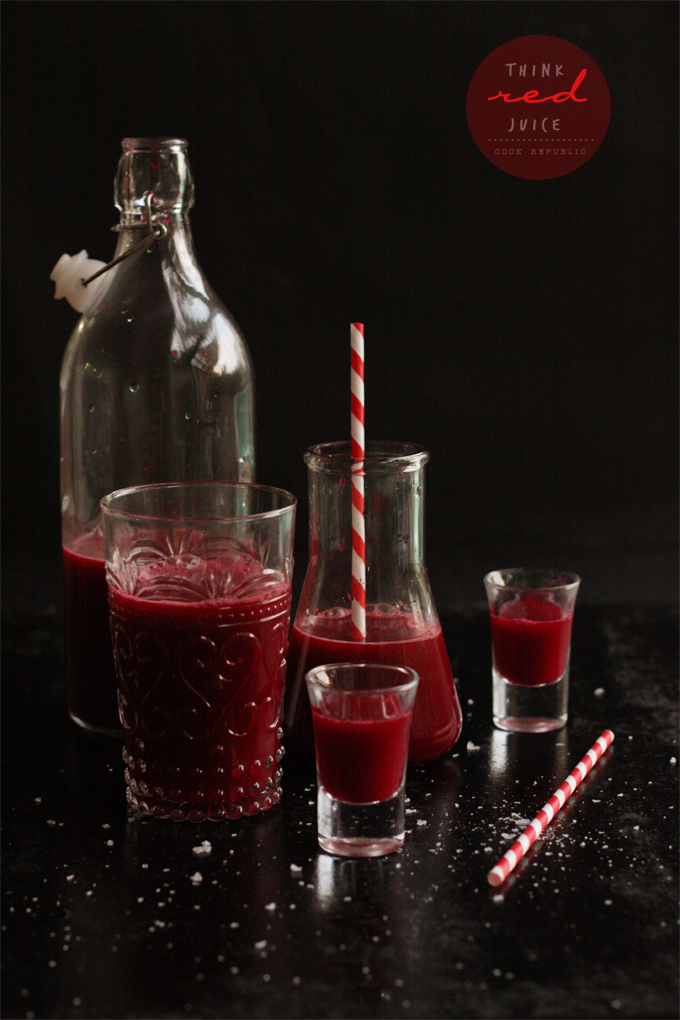 Coming up with the ingredients for this juice was fun. It is always an eye opener to see how many similar coloured ingredients lie waiting around for you to use them. I wanted a fruity cooling concotion in taste but a warming drink in nature. I also wanted it to be free of added sugar and seasoning. I used watermelon as the base, beetroot for the heat, black grapes for sweetness, plums for the sour tang and anise pods for cooling. The strawberries just happened to be there looking all sexy.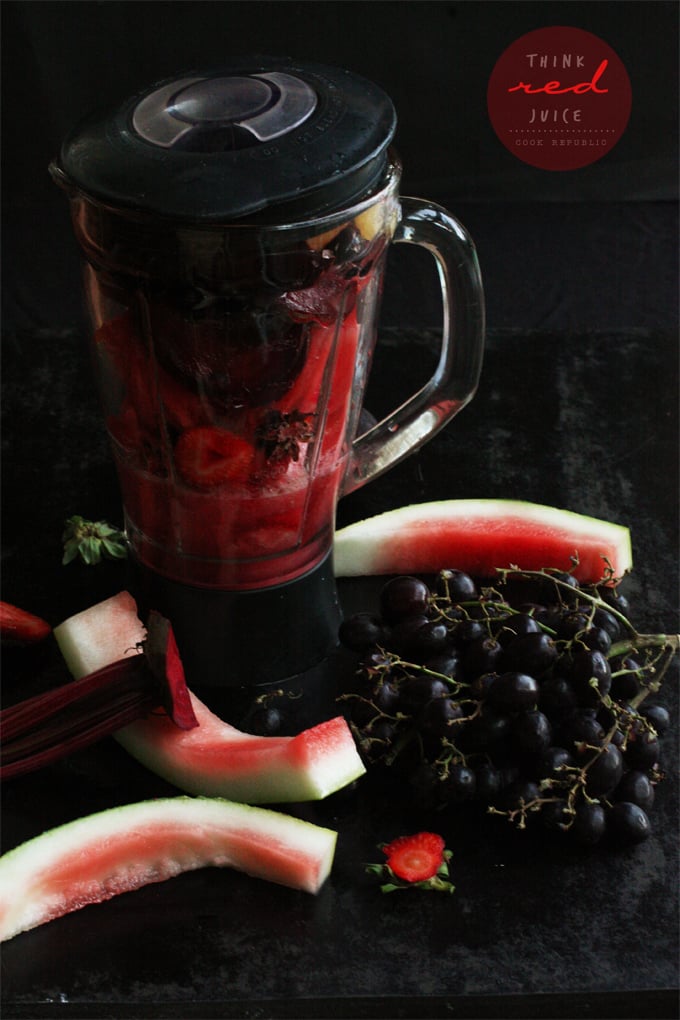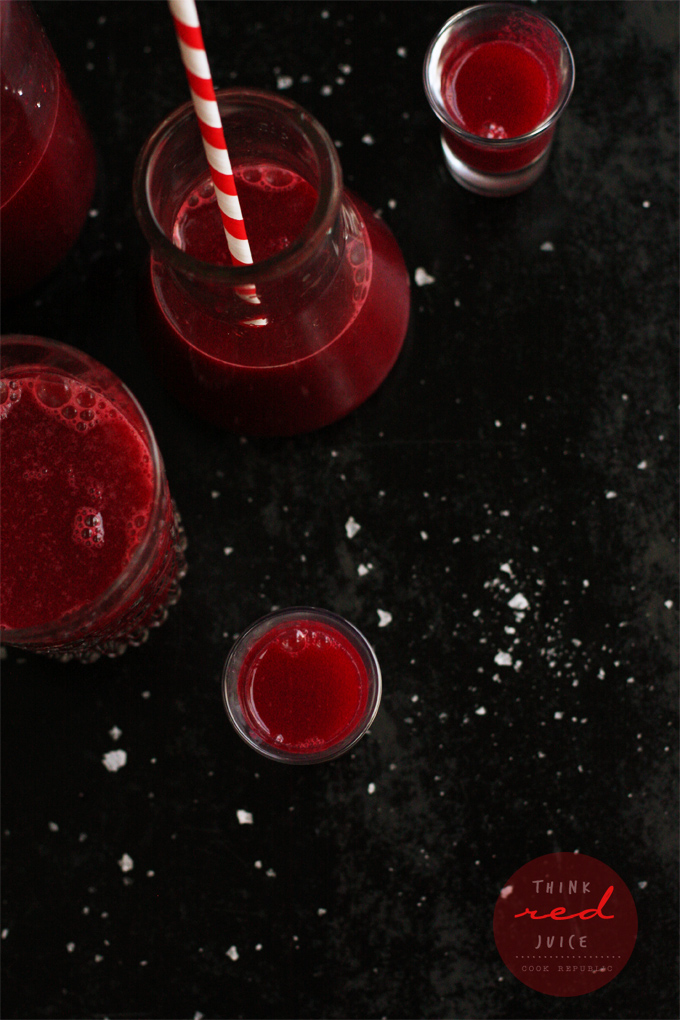 Black Australian grapes are fresh and plentiful in the markets at the moment. I have used the Sable seedless variety which was originally developed by Sun World in United States and is now grown and hand picked in Australia. The fruit is round, plump, thin skinned, crunchy and extremely sweet. There are a number of other fruits and vegetables you could experiment with. Tomatoes, chilies, red capsicums, red apples, cherries, cranberries, raspberries and purple kale. This juice is thick enough to be used in a cocktail. You can also freeze it into ice cubes and use for a burst of energy whenever required. The leftover strained bits are packed with fiber and can be used to stir through curries or cakes. Think Red!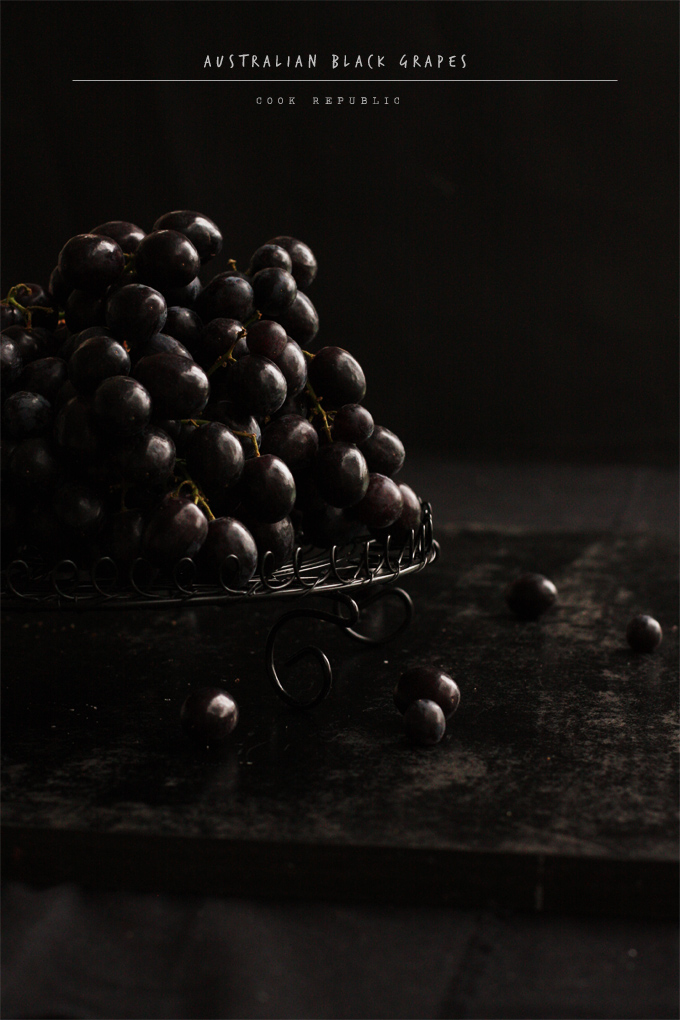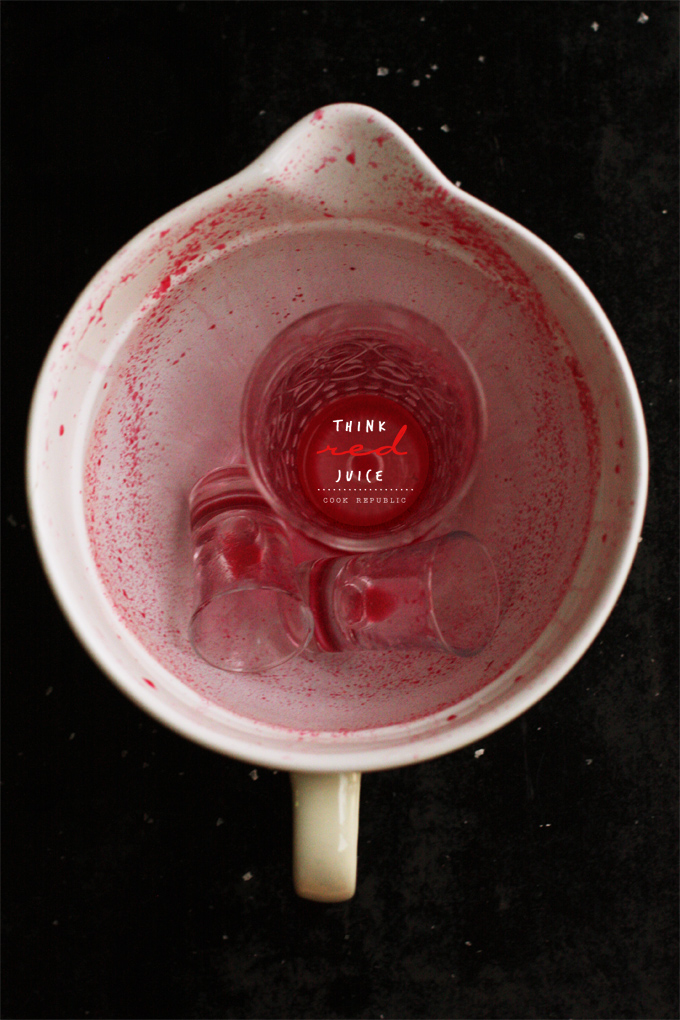 [print_this]
THINK RED JUICE
A red juice bursting with antioxidants and vitality is the perfect pick-me-up in the morning especially before a workout. This red juice has warming properties and is made up of watermelon, beetroot, plums, strawberries, grapes and anise.
Makes - To serve 4
Ingredients
2 cups cut watermelon
1 cup black grapes
1 whole beetroot, roughly chopped
2 plums, seeded and chopped
handful of strawberries, trimmed and chopped
2 star anise pods
1 cup cold water
Method
Combine all ingredients in a blender and blend at high speed for a few minutes until fine and smooth. Strain the juice into a jug using a fine mesh sieve. Serve chilled over ice.
[/print_this]
Note - The black Sable grapes were sent to me by Aqua PR courtesy of Perfection Fresh.