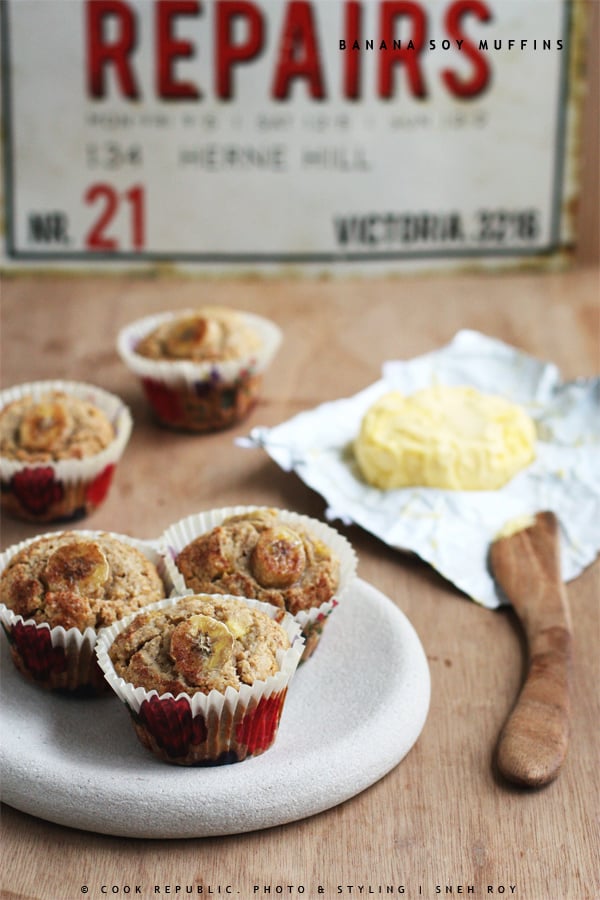 Soy milk is wonderful to cook with. I have been experimenting healthy muffin options for breakfast and baking with soy milk is quite interesting and produces some really tasty results similar to baking with buttermilk. This banana muffin is yet another milestone in my quest for healthier breakfast options using wholefoods and dairy substitutes. Sweetened mainly by the banana and free of butter, this light but nutrient packed muffin is made moist by soy milk and rice bran oil. You can throw in some sultanas and nuts for texture and added sweetness. They freeze well too! And I do love having them with hand churned butter.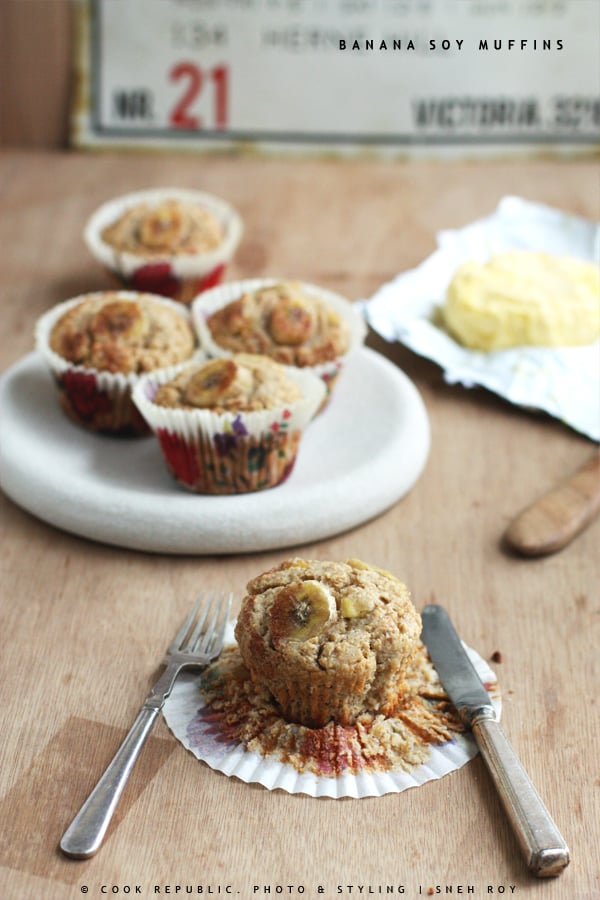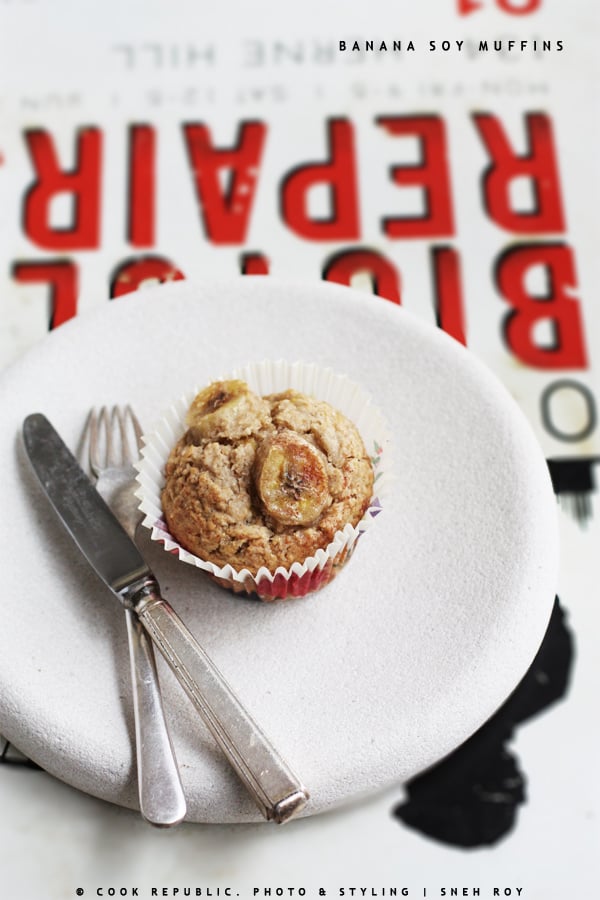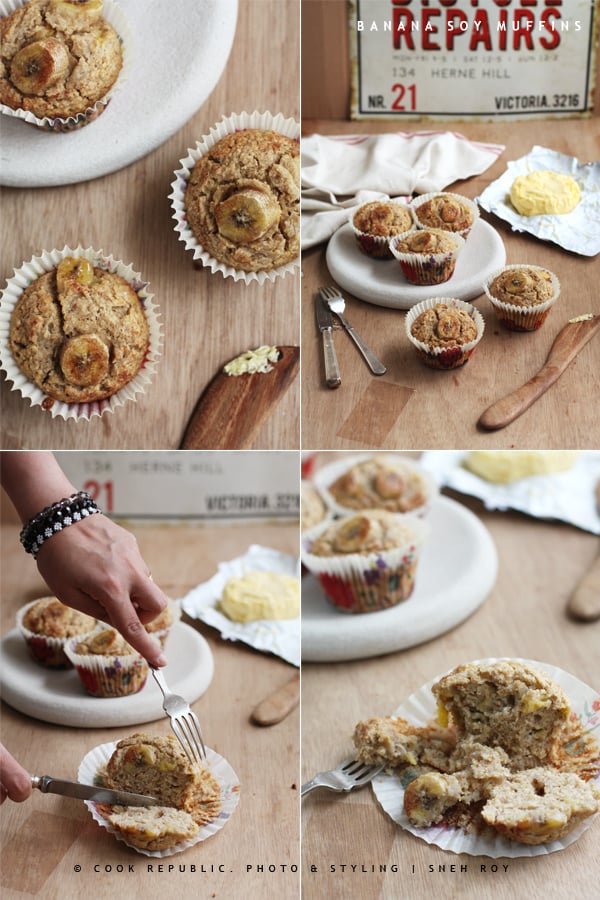 [print_this]
BANANA SOY MUFFINS
A healthy, low sugar banana muffin moistened with the goodness of soy milk for a power breakfast.
Makes - 6 jumbo or 12 medium
Ingredients
2 1/4 cups wholemeal flour
2 teaspoons baking powder
1 teaspoon ground cinnamon
1 teaspoon ground mixed spice
1/2 teaspoon salt
1 tablespoon vanilla extract
1 cup soy milk
1/2 cup rice bran oil
1/3 cup raw sugar
2 over ripe bananas, mashed
2 eggs lightly beaten banana slices and raw sugar for topping
Method
Preheat oven to 180C (350F). Combine flour, baking powder, salt, sugar, cinnamon, mixed spice and vanilla extract in a large bowl. Make a well in the center.
Add egg, oil, soy milk and bananas. With gently motions, going in a clockwise direction mix the batter with a wooden spoon. Do this for a minute or 12 to 15 rotations until the batter is just combined but still lumpy.
Scoop batter into large paper lined muffin tins till about 2/3rds full in each tin. Top with slices of banana and a sprinkling of raw sugar. Bake for 30 minutes until golden and risen.
Eat warm or freeze in single serve freezer bags for later.
My Notes
These are from my "not-very-sweet" muffin collection. If you want them sweeter, add one extra ripe banana and 1/4 cup wholemeal flour to the mix. Alternatively, replace the sugar and flour quantities in the recipe with 1/2 cup of sugar 2 1/2 cups of flour respectively.
Macadamia oil or mild olive oil can be substituted for rice bran oil. Alternatively, replace oil with 125g butter for a richer muffin.
[/print_this]