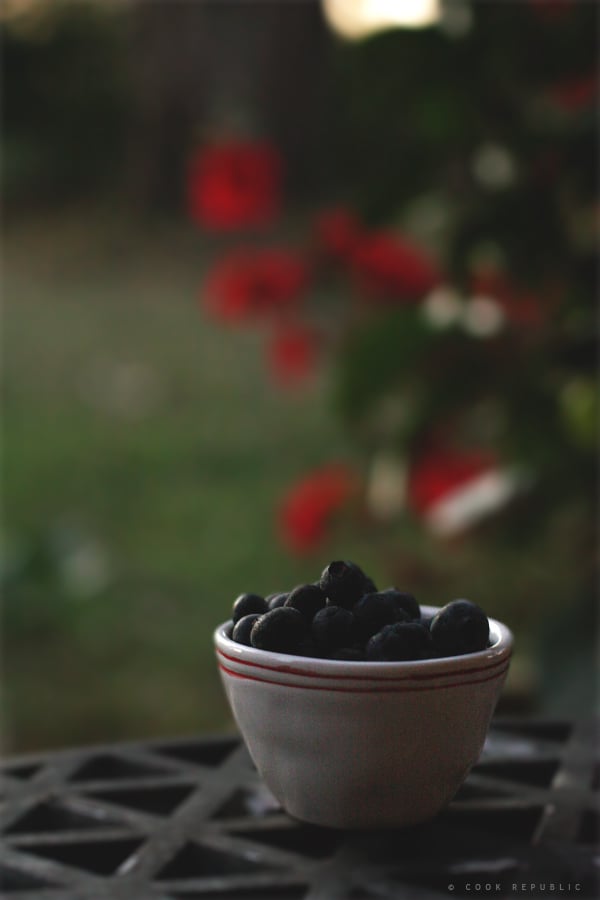 Monday mornings are slow. Even if you have woken up at the crack of dawn, the day struggles to set the pace you want. The week is slowly emerging from the stupor of either a lazy relaxed weekend or a crazy fun filled one. Either way, it is always jarring to get back to our other life, the real one. Monday mornings are what writer's blocks are made of. Monday mornings are when you need a longer hug and an extra strong cup of coffee. Monday mornings are when you need your train to be on time, when you want the universe around you to behave. Monday mornings are when you need divine intervention - a crunchy golden topped and fluffy-soft-on-the-inside blueberry muffin maybe?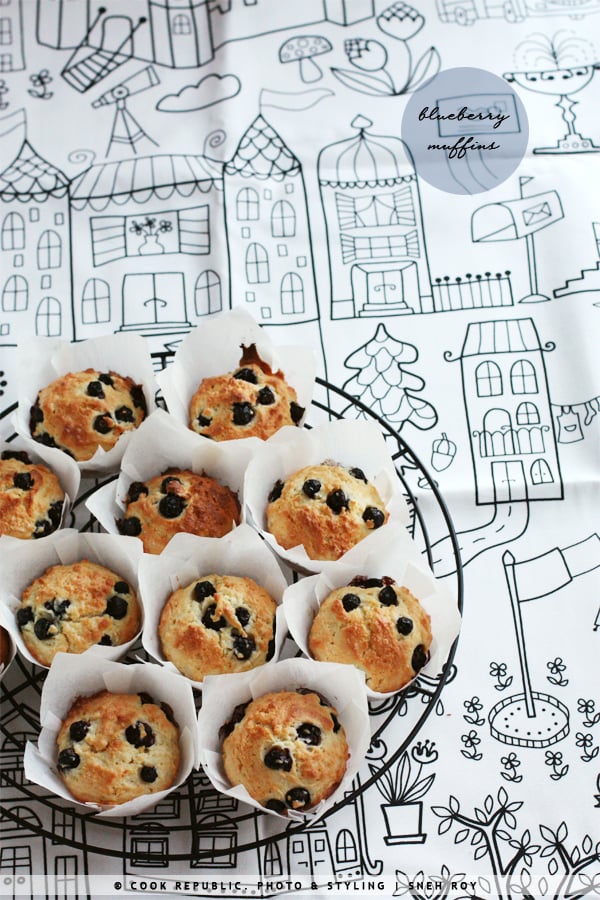 The classic blueberry muffin gets a slightly healthier makeover in this recipe, after all it is Monday morning and you want to set a positive, healthier note for the rest of the week. Light ingredients make it literally lighter and if you were feeling braver you could substitute wholemeal flour for plain flour and come out on top of your Monday morning blahs!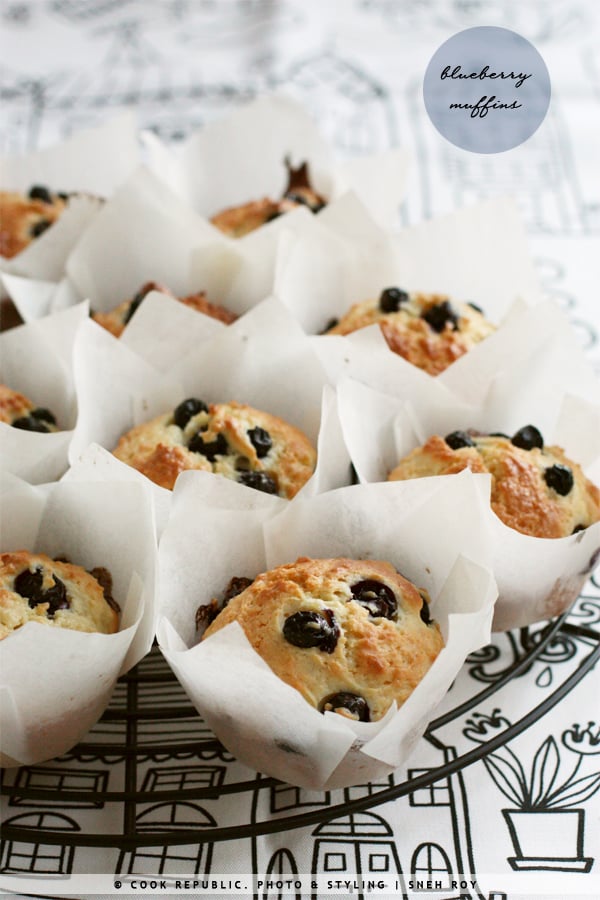 [print_this]
LIGHT BLUEBERRY MUFFINS
A quick blueberry muffin recipe bursting with plump little blueberries. A high antioxidant mid morning snack made lighter and healthier with light sour cream and rice bran oil.
Preparation Time - 15 Minutes
Cooking Time - 20 Minutes
Makes - 12
Ingredients
2 cups plain flour
2 teaspoons baking powder
3/4 cup raw sugar
1 1/4 cup lite sour cream
2 eggs
grated rind of 1 lemon
1 teaspoon vanilla extract
1/3 cup rice bran oil (or olive oil or carotina oil or macadamia oil)
1 cup fresh or frozen blueberries
Method
Preheat the oven to 180C(350F). Line a 12 hole muffin tray with paper cases.
Sift the flour and baking powder into a bowl. Add the sugar and stir until just combined.
Place sour cream, eggs, lemon rind, vanilla extract and oil in a bowl and whisk until smooth. Stir this sour cream mixture through the flour mixture gently in one direction using a silicon spatula or wooden spoon. Mix with a light hand until just combined but still lumpy.
Sprinkle the blueberries and stir once. Spoon mixture into the muffin cases until two thirds full.
Bake for 20 to 25 minutes until well risen, cooked through the middle and golden on top.
Serve dusted with icing sugar.
[/print_this]