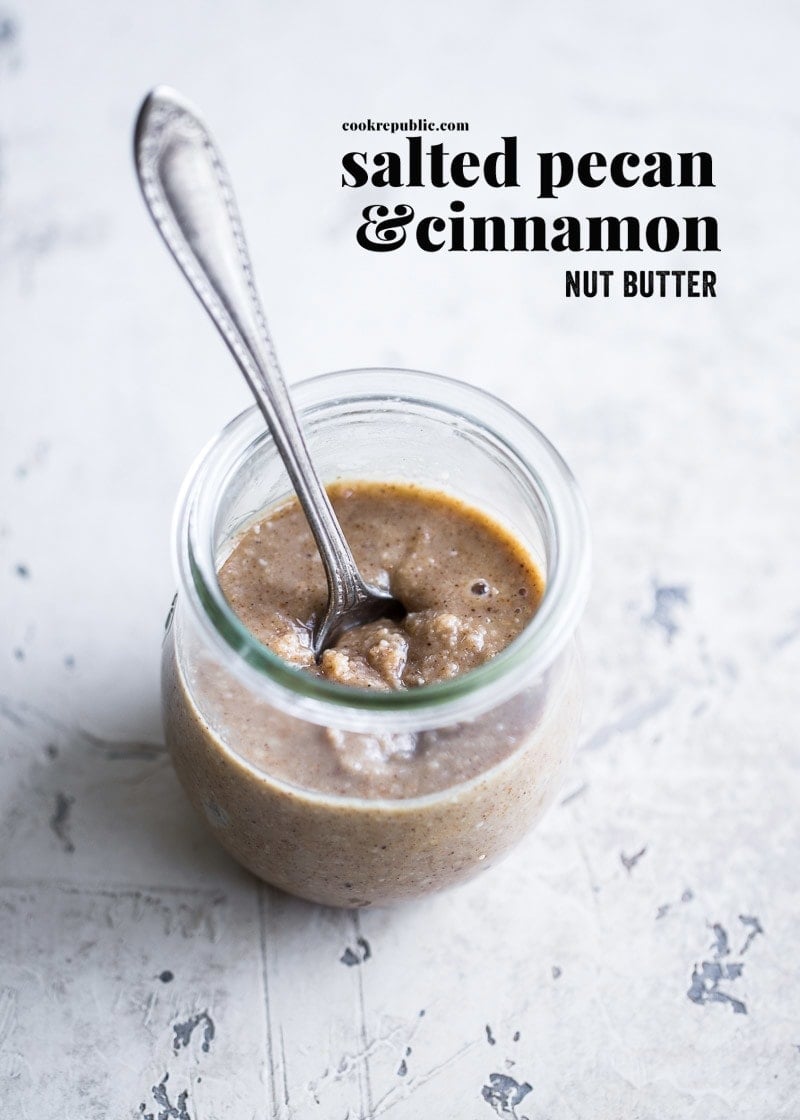 When I was little and the weather got cold in Mumbai during winter (or as cold as it could possibly get, which I am now realising wasn't a whole lot after experiencing winter in Sydney which in turn might seem very tame to you Swedes or Canadians), my mum used to make the most delicious treat. She used to call it Pak or winter fudge. It was made with toasted wheat flour, almonds, cardamom, ghee and edible gum. Ayurveda believed this to be warming and providing heat and energy during the cooler months. We got a small slab to munch on everyday and it was seriously the most delectable flapjack like after school treat ever.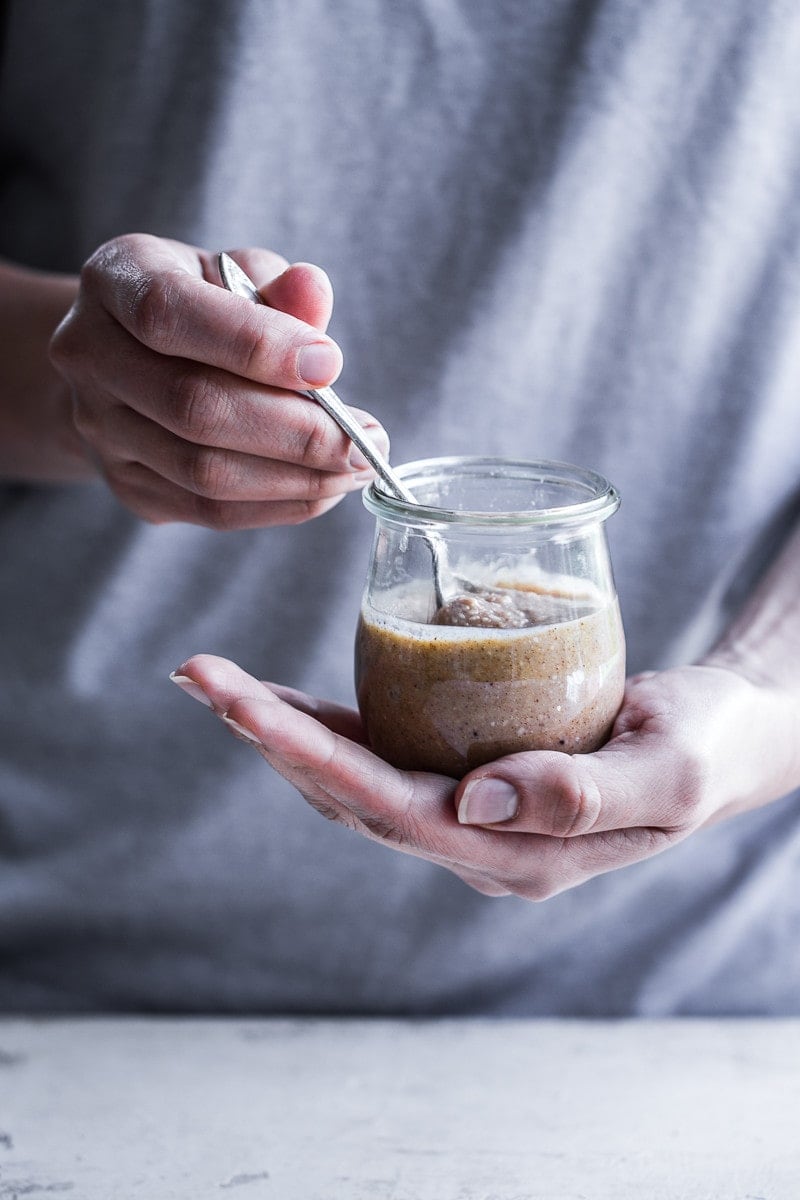 I have never made it but often thought about it with great nostalgia. I know if I want to I can make it in a flash but the way things are, we are always seeking new shores while completely overlooking the familiar ground on which we stand. Anyways, a couple of months ago I was shooting for my friend Jihan's spunky new Healthy Snack Mail Delivery Venture - Wholefood.Me. The order of the day was nut butters and Jihan and Fayad had brought along an array of creamy, delicious nut butters in the most insane pastel hues. After we styled and shot each butter, we would take a moment to scoop a mouthful; raising our spoons to celebrate the fact that each butter was utterly glorious.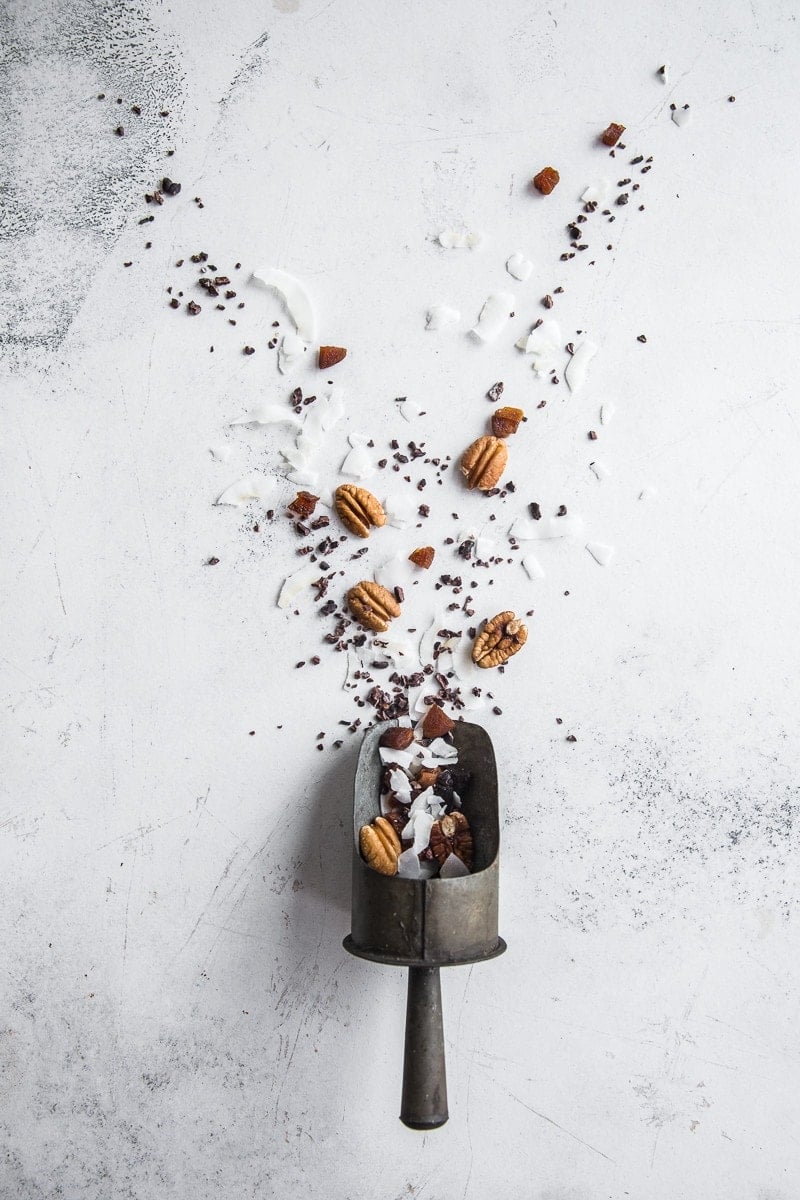 When we tasted the butter called Pecon Pie, I had to catch a breath. You know when food becomes the most powerful sensory experience you can have and opens doorways in your minds to memories long forgotten? That! Happened! It was my mum's Pak. But it was not because the ingredient structure was completely different. But the taste, OMG the taste was identical. One scoop of this nut butter brought back so many happy hours spent playing board games and cards with mum and my little brother.
I like nut butters. But I like them like Meh, I like nut butters. But this one ... I LOVED this one, enough to not share it with anyone else at home (maybe one spoonful, okay?). Jihan must've either felt sorry for my incoherent rambling or sensed that something more profound was going on. Because, when she arrived at the shoot the next day, she had a whole jar of this better-than-anything Salted Pecan Cinnamon Nut Butter. And she said, I could share it on my blog. Incredible huh? The generosity of some people always gets me.
So here is the mother of all nut butters, the 5-Min Salted Pecan Cinnamon Nut Butter aka Pecan Pie. Make it. Please do! And have a spoonful everyday. It is intense happiness inducing. Don't forget to comment and rate below if you enjoy the recipe.
Recipe
Hungry For More Recipes? Subscribe to my newsletter. Check out Facebook, Instagram and Pinterest to see everything I share! And if you love cooking and new cookbooks, join my free Cooking Club on Facebook!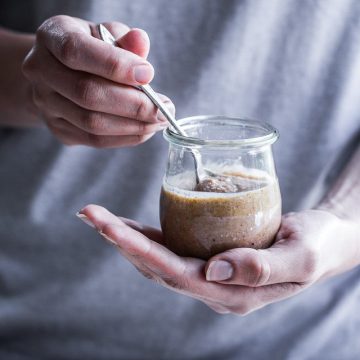 Ingredients
240

g

coconut flakes

135

g

raw pecan nuts

20

g

maple syrup

2

g

sea salt flakes

2

g

ground cinnamon
Instructions
Lightly toast the coconut flakes. Cool completely.

Place coconut flakes in the jug of a blender along with all other ingredients. Process until smooth, stopping intermittently to scrape down the sides and push down.

Spoon into a clean glass jar. Allow to cool completely before putting the lid on. Nut butter keep in a cool corner of your pantry for up to a month.
Did you make my recipe?
I'd love to hear how you went! Tag me on Instagram @cookrepublic