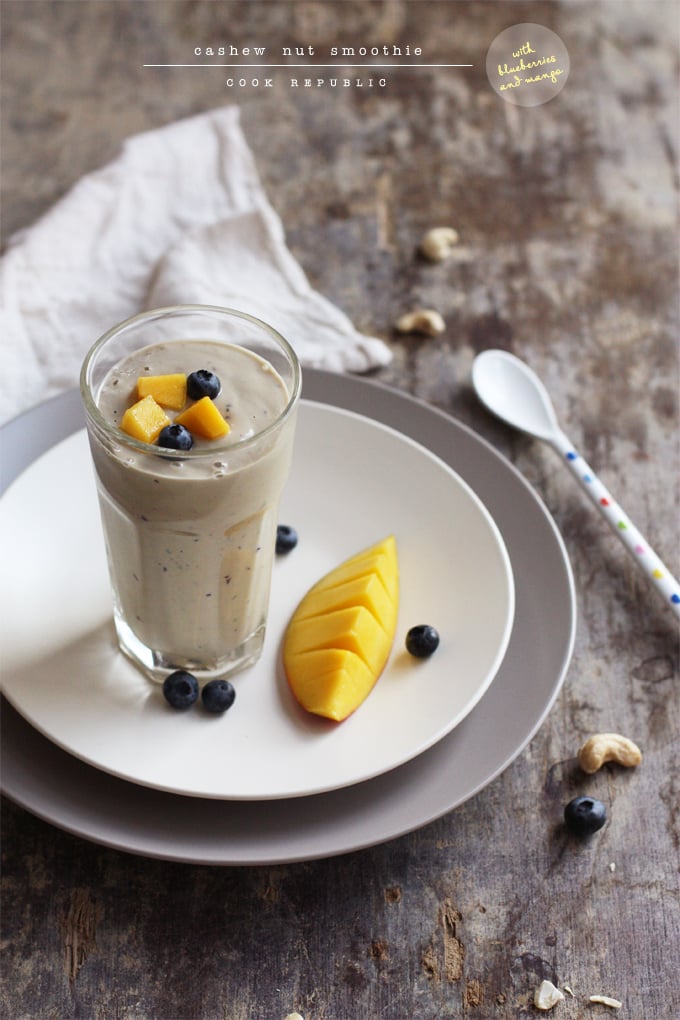 Sometimes mangoes go the way bananas do, in profoundly ripe land. Although there is no tradition of mango bread (something that needs to be addressed!), there are ways to salvage an over ripe mango besides feeding it to your chickens (which drives them a little delirious with happiness). Smoothies, for one. Milkshakes. And don't forget lassi.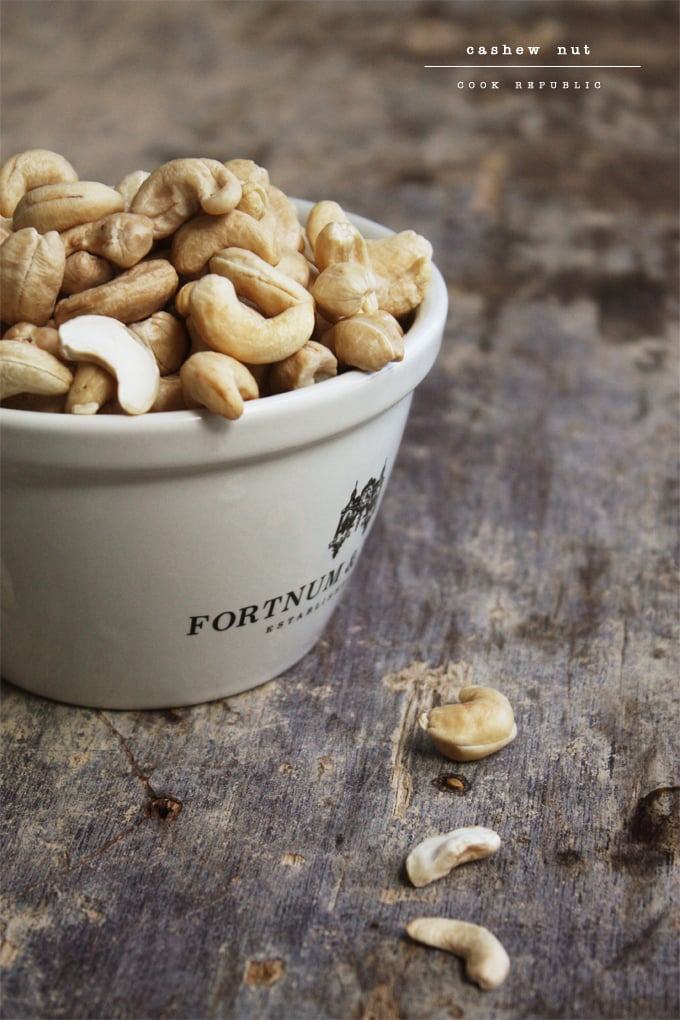 When I wrote about hours disappearing from my day in my last post due to starting college and being delusional enough to think I could be a multitasking juggler, a lot of you wished me the gift of an extra hour. Thank you for that! It is the best wish anyone could have bestowed on me in this moment of time. I am also trying to steal time by combining and condensing small meals to deliver flavour, energy and long lasting fervour while maintaining a healthy diet. Like this cashew nut smoothie.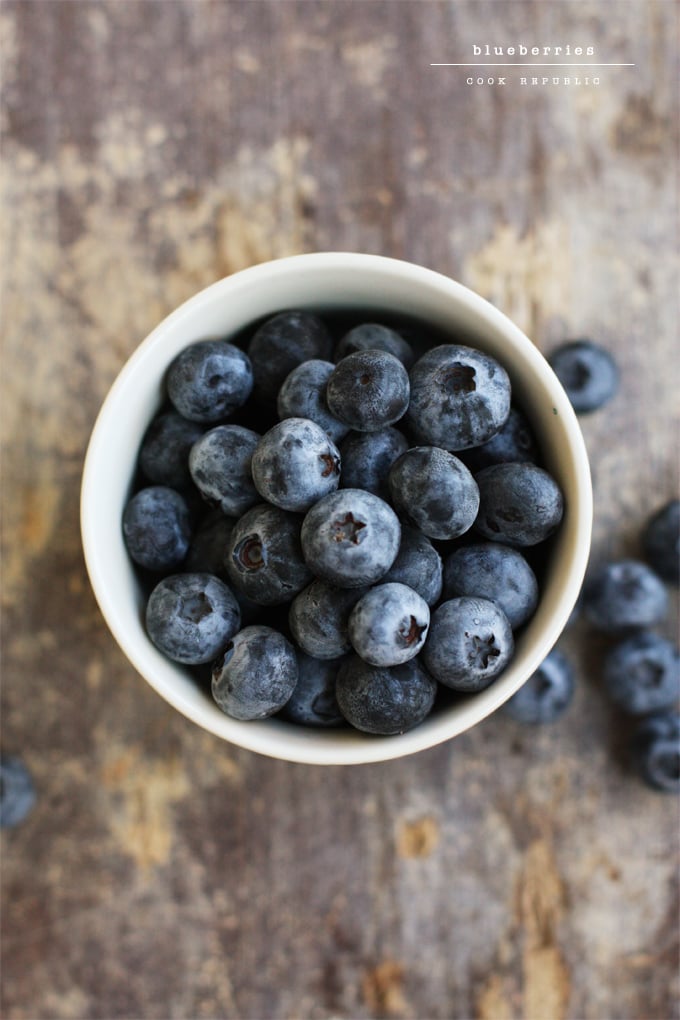 Making cashew nut milk is akin to making almond milk. You soak the nuts overnight, drain the next morning and blitz in the blender with a generous amount of chilled water to form a creamy concoction resembling milk. Once you have your base nut milk, you can add any fruit (either perfectly ripe or ones gone south because you forgot to eat them) and some natural sweetener. And you will have a delicious healthy smoothie to last you the better part of the morning.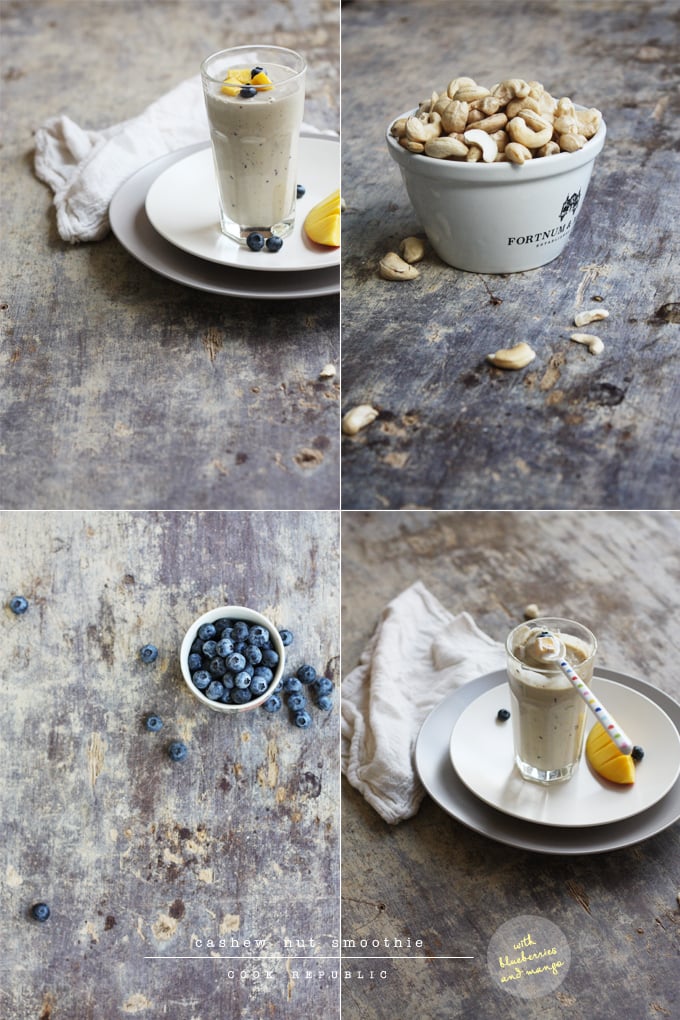 The inspiration for this cashew nut smoothie come from one of my favourite cookbooks - Vegetarian by Alice Hart.
[print_this]
CASHEW NUT SMOOTHIE WITH BLUEBERRIES AND MANGO
A creamy, delicious smoothie made with cashew nut milk and summer fruit along with oats and honey to deliver a nutritious filler for your busy morning.
Ingredients
100g unsalted cashew nuts
300ml chilled water
1 ripe mango, stoned and flesh chopped
1 cup blueberries
1/4 cup ice cubes
1 tablespoon linseeds or chia seeds
1 tablespoon porridge oats
1 tablespoon honey
Method
The evening before you want to have the smoothie, soak cashew nuts in plenty of water overnight. Next morning, drain the water. Blitz the cashew nuts in the blender along with 100ml chilled water. Once a thick paste forms, add 200ml chilled water and process until you get smooth creamy cashew milk.
Add all the other ingredients and blend for a minute. Pour in tall glasses and garnish with mango cubes and blueberries. Enjoy straight away.
My Notes
This smoothie is not very sweet. The sweetness comes from the fruit and then some from the honey. If you would like to sweeten it more naturally, add an over ripe banana.
[/print_this]