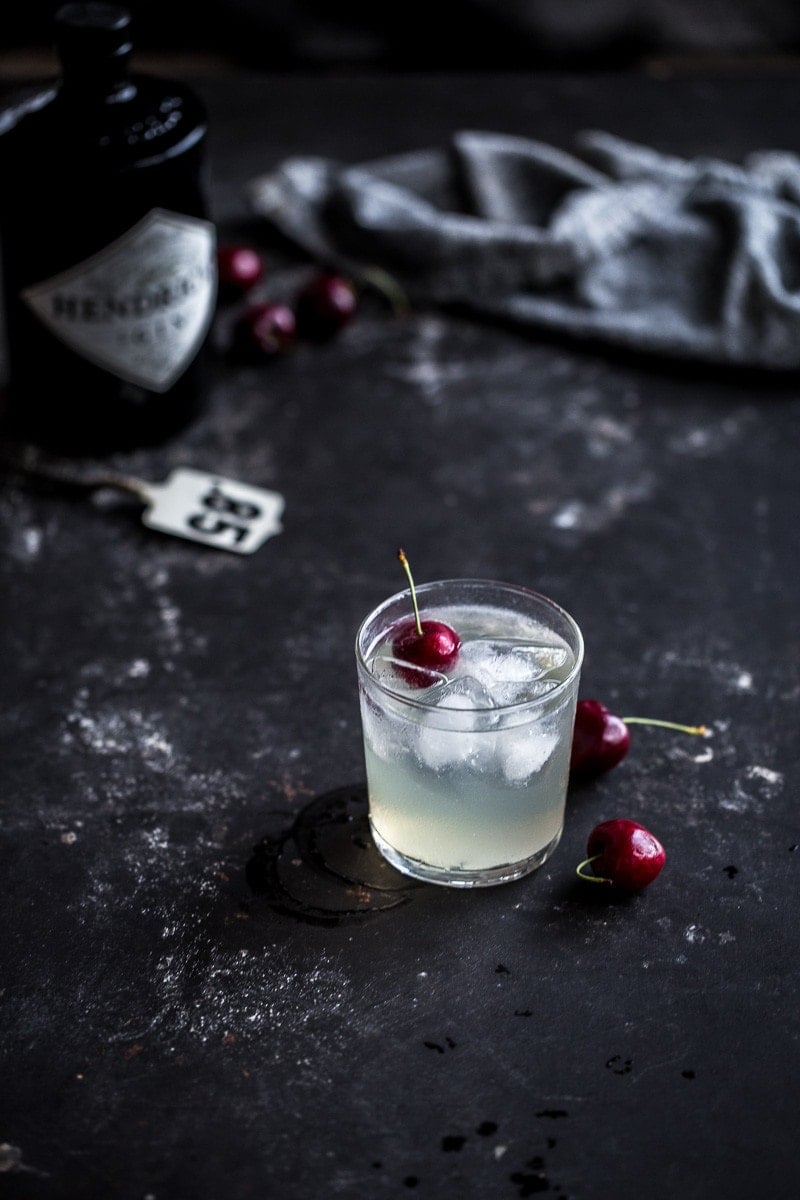 Since sharing the story of our Cocktail & Oyster Night ritual on the blog many posts ago, I have received numerous emails and messages affirming what a fun idea it was for parents who don't always have the luxury of going out on dates. A lot of those emails and messages requested that I share some of the cocktails that we (mostly Nick!) come up with for our date night at home. Consider it done! And what better day to share a cocktail recipe than a Friday?
Just like my food, I love cocktails that are fuss free and dead simple. To be fair, cocktails are usually dead simple. I mean, you basically pour and squeeze things in a nice shaker and go Tom Cruise on it with style. Right? (I just had a thought that a lot of the millennials might not know the Tom Cruise cocktail reference, which kind of  makes me feel really old. But that's why you've got Youtube kid!)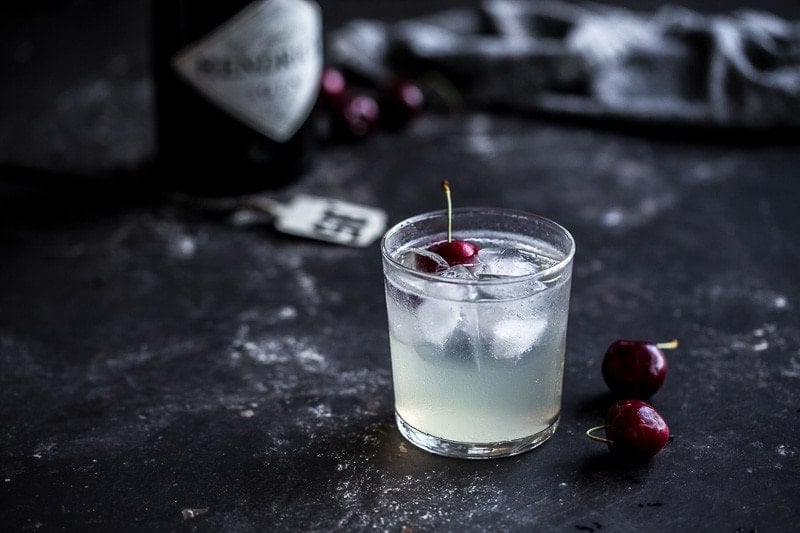 For the past couple of years I have been gifting Nick cocktail books and nice hipster bartender sets and fancy bottles of liqueur. What started out subtly got so blatant that he caved and eventually started flipping through the pages of Good Things To Drink  and all the other books on mixing we had. Most of the time, he will follow the recipe exactly. And on other occasions, he will mostly reduce the sugar content and swap out or add in a new ingredient based on availability and make it his own. What drove him (and me!) mad was that a lot of the books would not state the number of serves or the size of the glass to be served in. Both of which are very important in cocktail creation, in my opinion. So when I share our recipes here every other Friday, I will make sure that you know exactly what you will be pouring your drink into and for how many people! Most cocktail recipes are to serve one and can be easily scaled up.
This recipe was inspired by the famous Singapore Sling, a cocktail I have yet to taste in its entirety. The Singapore Sling was created in - Singapore, duh! A gin based cocktail concocted at the Raffles Hotel, it was simply called gin sling (Wikipedia tells me that a sling is an American drink composed of spirit and water, sweetened and flavoured). The Singapore Sling has cherry liqueur. Something that was surprisingly missing from my list of blatant gifts to Nick (making a mental note to get him a bottle for his birthday!). Not one to be deterred, he created the cocktail on a base of homemade lemonade and added fresh market cherries for good measure. For a drink that is missing a component altogether, it is pretty swanky. Gin is our spirit of choice and this Lemonade Sling is one of my favourite cocktails, crisp and utterly refreshing. Something we enjoy on hot evenings in the back garden or warm balmy nights by the pool under the full moon and an orchestra of deafening summer cicadas! Happy weekend folks. Stay cool! x
Recipe
Hungry For More Recipes? Subscribe to my newsletter. Check out Facebook, Instagram and Pinterest to see everything I share! And if you love cooking and new cookbooks, join my free Cooking Club on Facebook!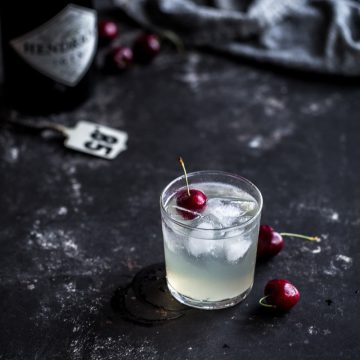 Ingredients
1

cup

ice cubes + extra ice cubes

30

ml

gin

15

ml

sugar syrup

,

or maple syrup

15

ml

lemon juice

pinch

of salt

sparkling water

fresh cherry
Instructions
Place ice cubes, gin, sugar syrup, lemon juice and salt in a cocktail shaker. Shake well.

Place a couple of ice cubes in a 240ml capacity highball glass. Strain the cocktail into the glass.

Top up with sparkling water. Garnish with a fresh cherry and serve.
Did you make my recipe?
I'd love to hear how you went! Tag me on Instagram @cookrepublic