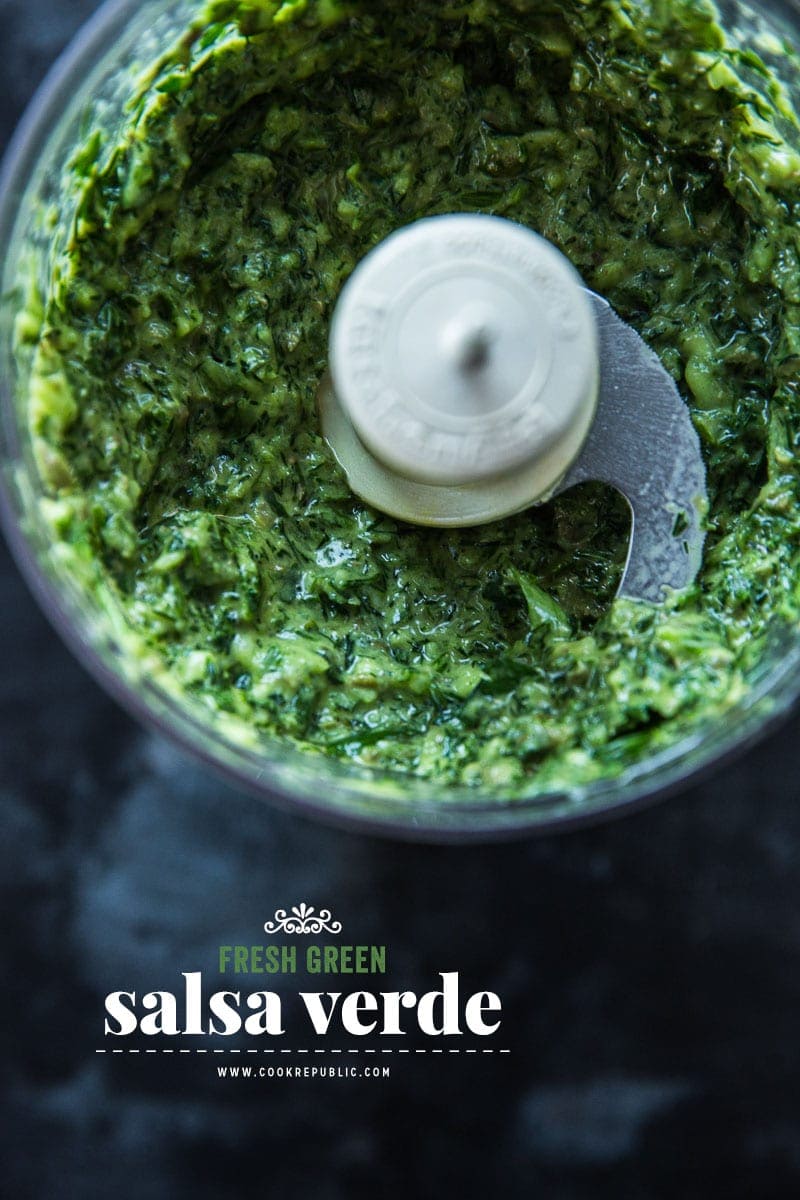 A jar of freshly made green salsa verde sitting on your fridge shelf is a powerhouse for your healthy gut. With chives, dill, parsley and capers driving the health component of this simple condiment through the roof, you will be able to strengthen your digestion, improve your blood circulation, flush out toxins and feel amazing. Add to that a whole heap of garlic, lemon and olive oil and you are sorted for the week. This salsa verde is so incredibly delicious that not a week goes by when I don't make it. It is basically a chuck in the food processor, 5 minute activity that I perform religiously at the start of my Sunday meal prep.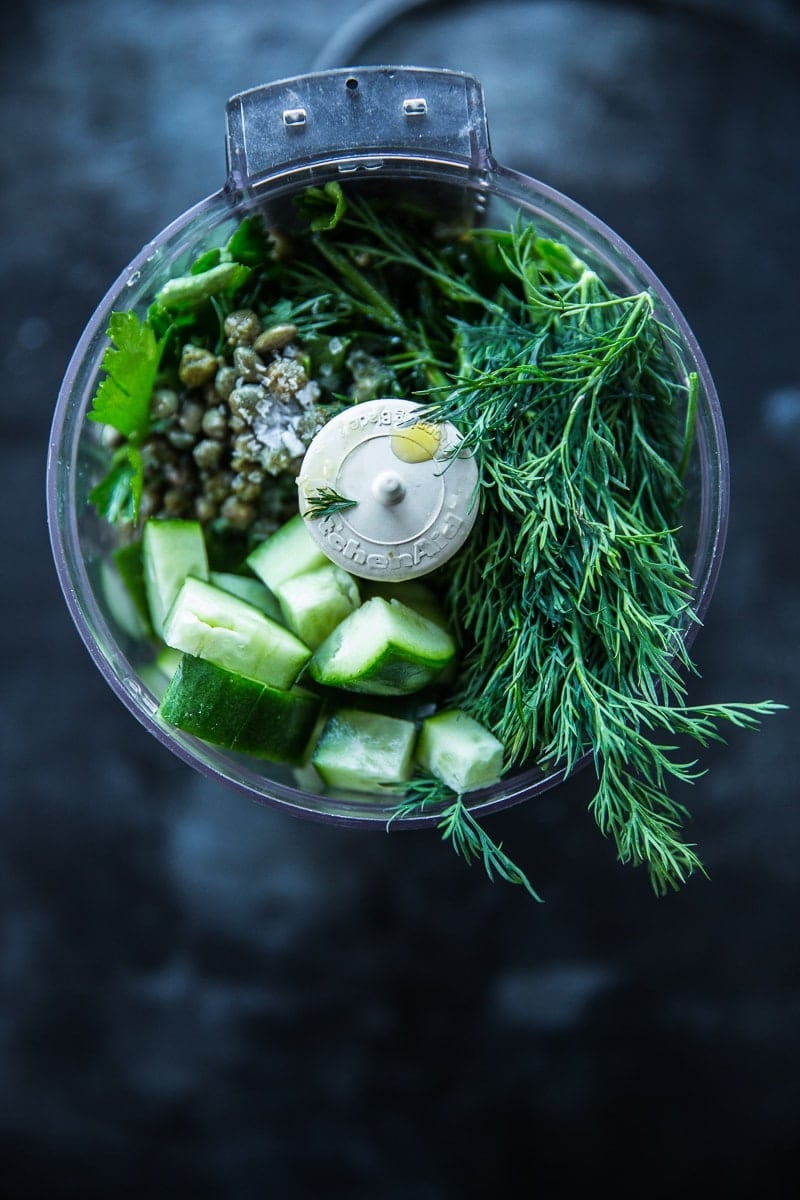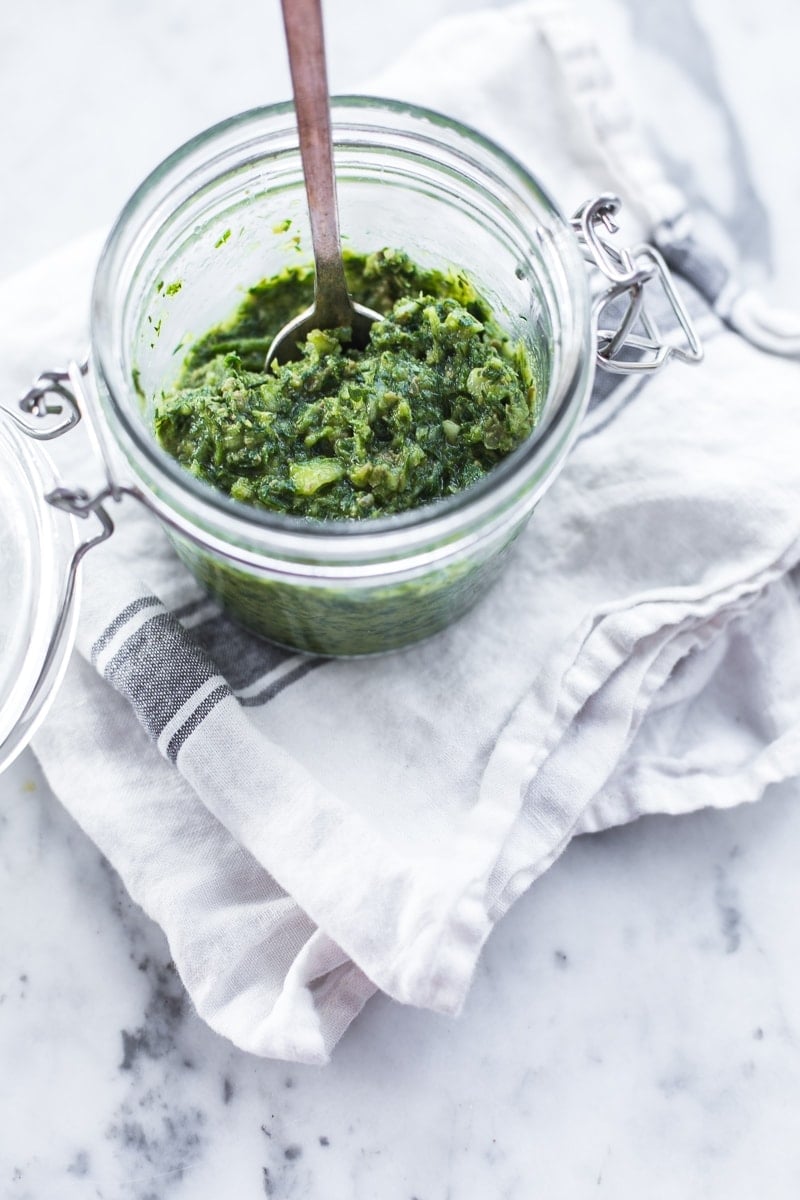 And I reap the benefits of this uber green salsa verde throughout the week. My most favourite way of using it would be like a pesto but for a quinoa bowl (not pasta!). Because I always have quinoa in my fridge (the second activity of my Sunday meal prep!), lazy work lunches involve heaping quinoa in a bowl, topping with baby spinach, smoked trout or tofu, cherry tomatoes, pepitas, raw or coiled chopped beetroot and a generous dollop of this salsa verde. Once mixed, it is an instant salad of the highest order. My staple work lunch at least once or twice a week and a favourite school lunch for the older boy. I will of course change it up with what I have on hand but the quinoa and salsa verde are constants. It always leaves me feeling happy, satisfied and vibrant.
It is important to pulse and create a chunky texture you see in the pictures rather than process heavily to a green smoosh. Always deseed your cucumbers to avoid getting a runny salsa verde. Same if you use green tomatoes. Depending on the season and what the market has in store, I substitute cucumbers with baby cucumbers (qukes?) or unripe green tomatoes. I always chop these up before adding to the processor in order to get that even texture. If you don't chop it up but add the cucumbers whole, you will end up processing for longer during which everything else will be smooshed.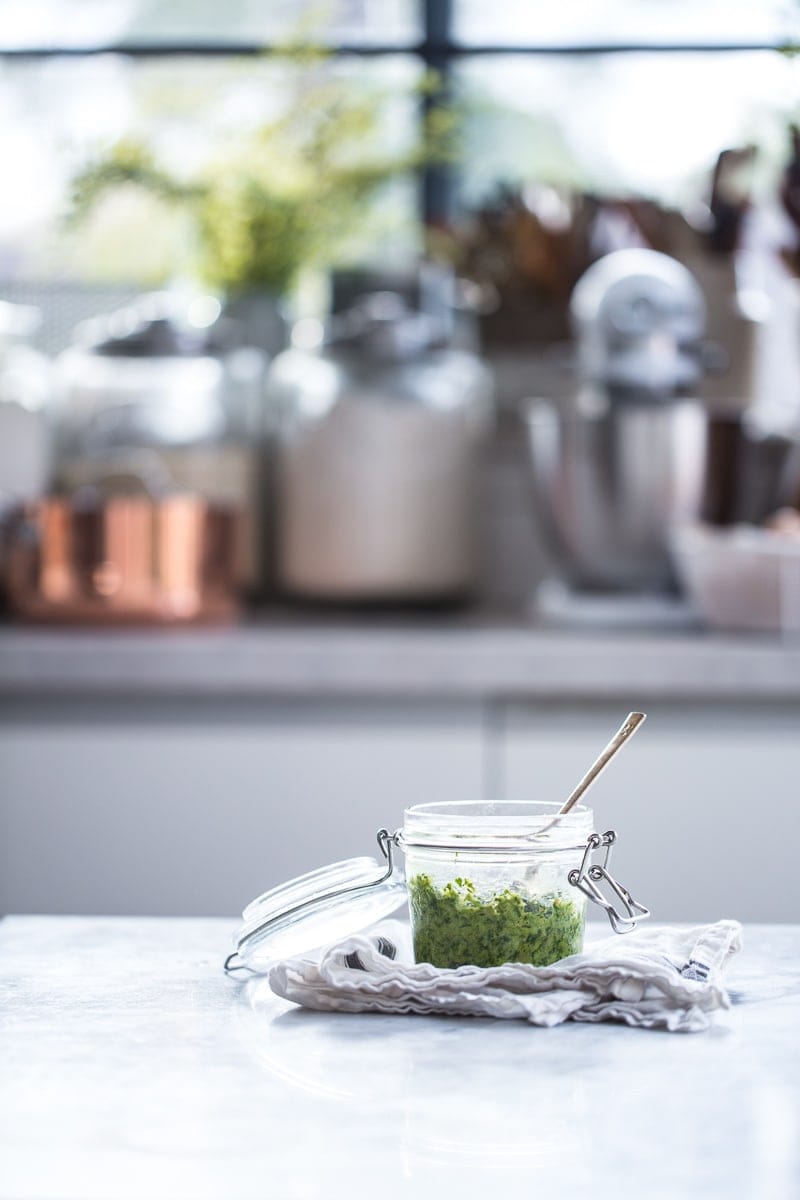 Make this today and I'll share some fun, quick recipes to use this up during the week. And let me know how you like it by leaving me a comment or feedback/rating below. Thanks my lovelies! x
Recipe
Hungry For More Recipes? Subscribe to my newsletter. Check out Facebook, Instagram and Pinterest to see everything I share! And if you love cooking and new cookbooks, join my free Cooking Club on Facebook!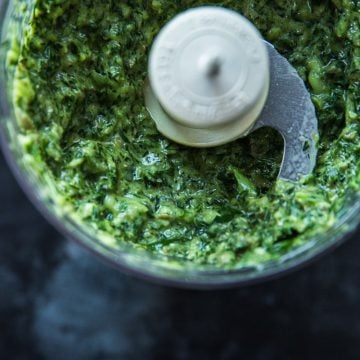 Ingredients
1/2

bunch

(

10

g

)

fresh chives

1/2

cup

(

25

g

)

fresh parsley leaves

1/2

cup

(

25

g

)

fresh dill

1

(

35

g

)

small deseeded cucumber

,

or green tomato

juice of 1/2 lemon

2

tablespoons

(

35

g

)

capers

1/3

cup

(

80

ml

)

olive oil

2

small garlic cloves

,

or 1 large garlic clove

1

teaspoon

sea salt flakes
Instructions
Place all ingredients in the bowl of a small food processor and process until just smooth with a hint of chunkiness and texture.

Scoop salsa verde in a 250ml capacity glass jar. Top with extra virgin olive oil to cover the surface. Secure the lid tightly and store in the refrigerator for up to 10 days.
Did you make my recipe?
I'd love to hear how you went! Tag me on Instagram @cookrepublic