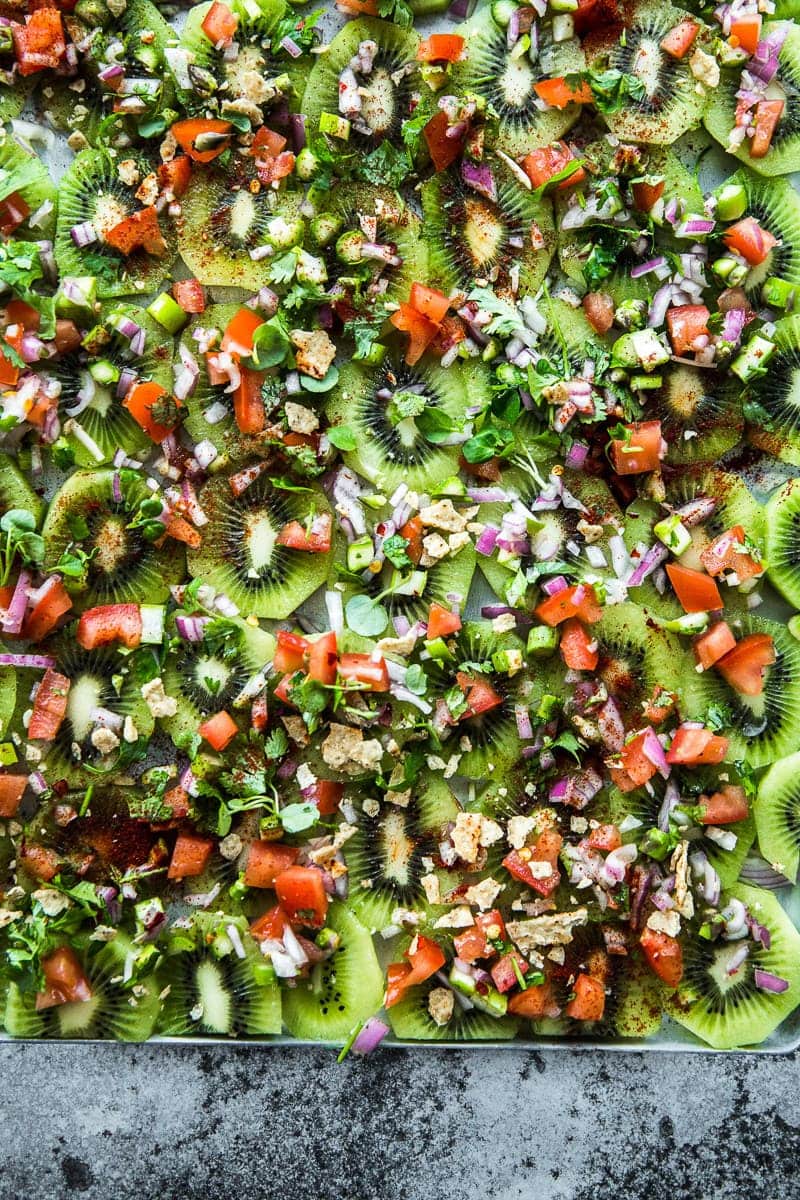 Kiwi fruit is a very underrated fruit. I don't say that lightly because I have often passed it on for flashier fruits like watermelon and mango or routine staples like bananas and apples. It was only when I had to create a recipe  and research the health benefits of the kiwi for a client last year, that I realised how incredibly nourishing and an exciting addition to recipes it could be. And so kiwi fruit has replaced some staple fruits in our home and the boys carry one in their lunch box every single day along with one of those kiwi-scoop-knife thingamajigs which allow you to slice it in half and scoop the flesh out.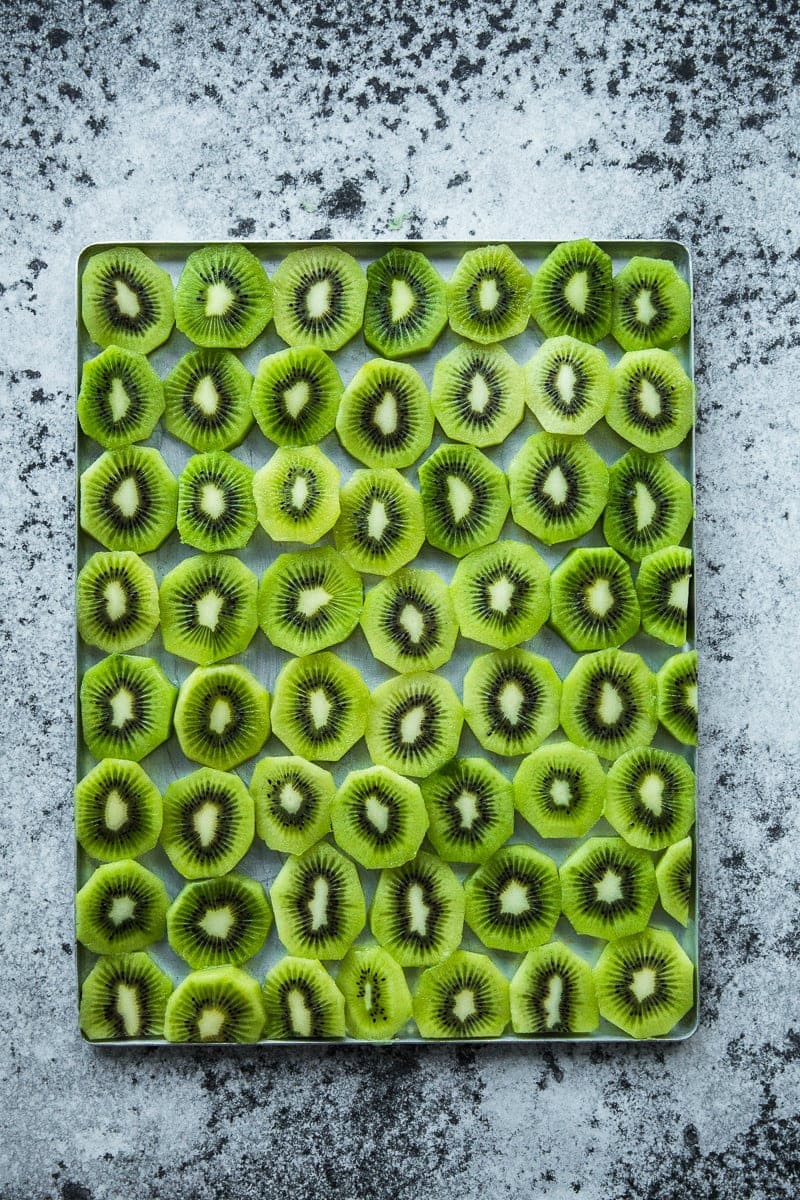 I also have been adding it to simple recipes, everything from fruity salsas and oyster dressings to smoothies and mocktails. The idea for a raw fruit nacho dish had been brewing for weeks earlier this year. Thick juicy slices of kiwi fruit were my first choice for a photo worthy party platter when I decided to replace the corn chips with a slice of fruit. Again inspired by street food flavours of both Mexico and India, I created a simple textural savoury salsa to top the sweet fruit and lift it with a sprinkle of paprika and crushed corn chips.
In essence, this was an idea of a traditional nacho dish - a deconstruction or reverse engineering if you will. Because the kiwi fruit is so delicate and juicy and incredibly soft, I added crunch with chopped raw asparagus in the salsa! Each kiwi fruit nacho you put in your mouth will be like an explosion of food fireworks, the crunch and squeeze of textures and flavours, the party of spice and tang all bopping around in your mouth to a song you want to hear over and over again!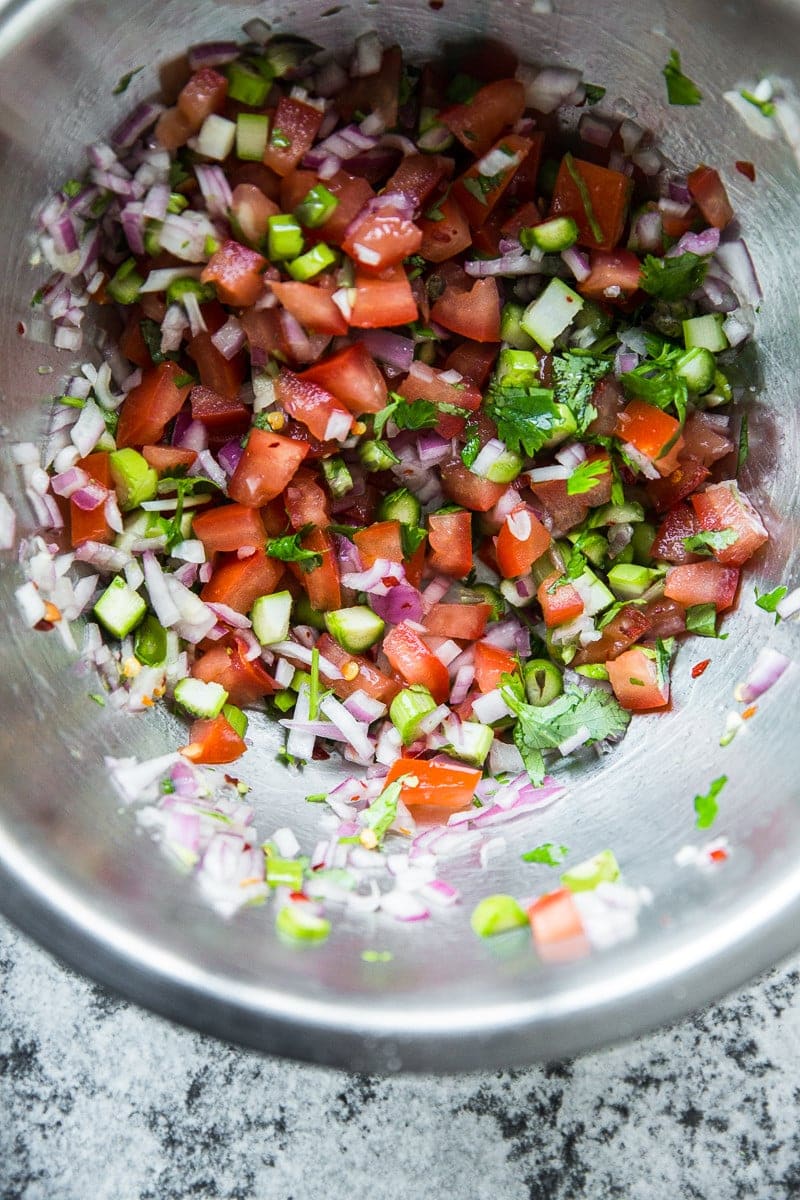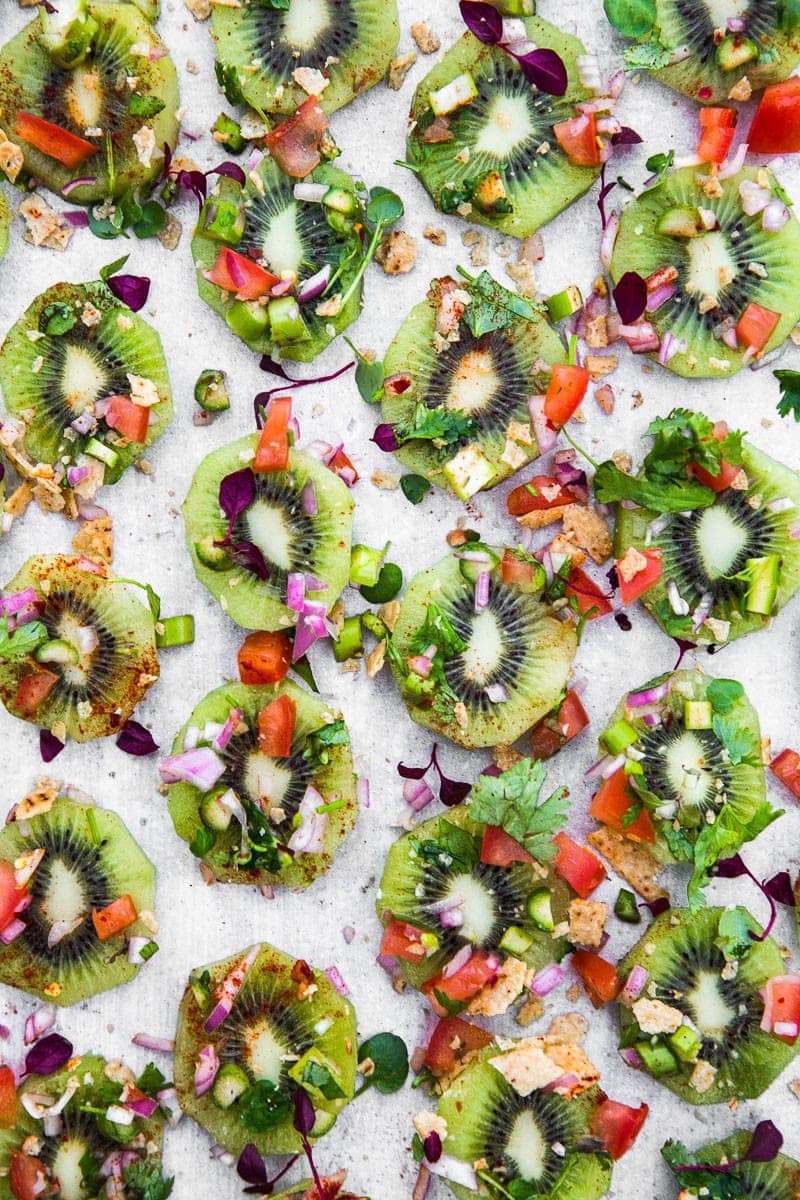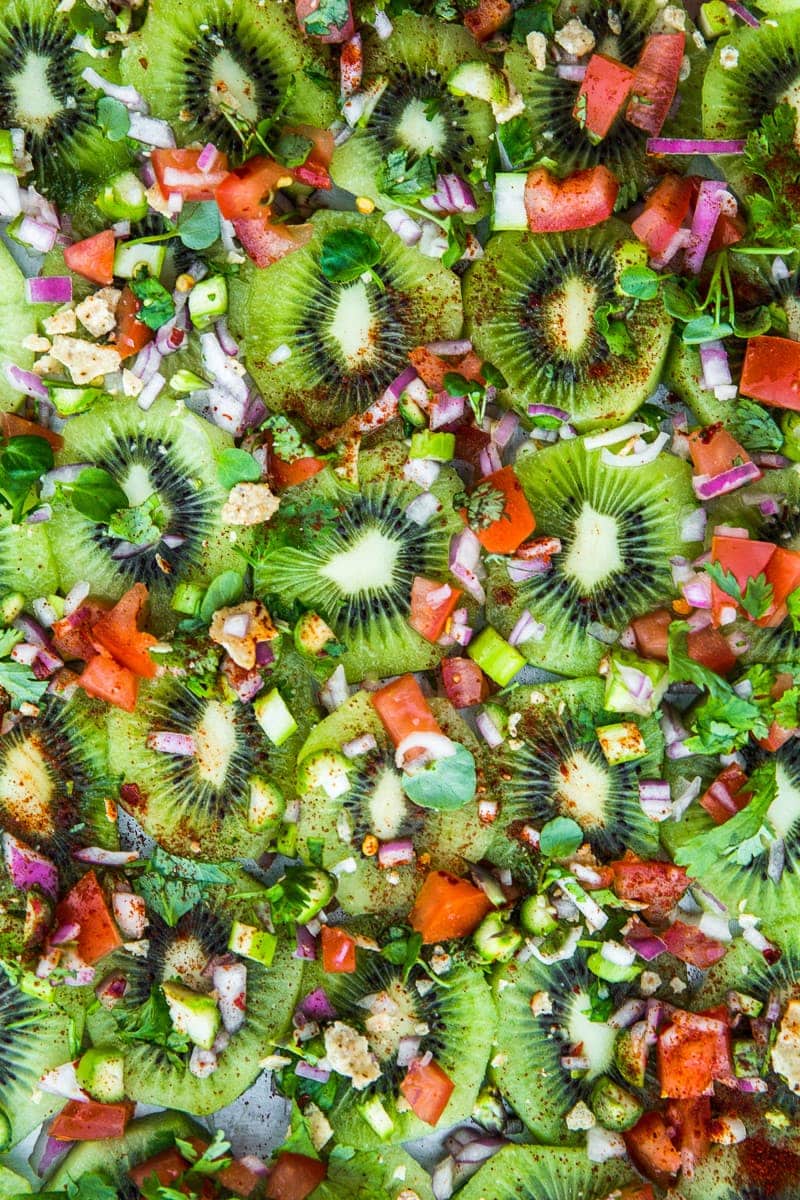 It is a ridiculously simple dish, your maximum effort going into peeling the damn kiwis and slicing them while ensuring they remain perfectly round and intact. So make sure, you pick the firmest kiwis you can find. Green obviously works best for this recipe as it is not only firmer but tangier. This is an incredibly beautiful party dish and a platter of this with virgin mojitos in the warm Spring breeze should tide you over the weekend nicely. Don't forget to share your kiwi platters with me on Instagram by tagging me @cookrepublic if you make this!
Hungry For More Recipes? Subscribe to my newsletter. Check out Facebook, Instagram and Pinterest to see everything I share! And if you love cooking and new cookbooks, join my free Cooking Club on Facebook!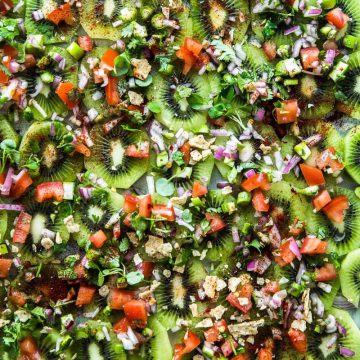 Ingredients
10

green kiwifruit

1

small red onion

,

finely chopped

1 to

mato

,

deseeded and finely diced

3

asparagus stalks

,

finely chopped

handful of fresh coriander leaves

,

chopped

juice of 1 small lime

1/2

teaspoon

sea salt flakes

1

teaspoon

smoked paprika

6-8

corn chips

,

crushed

micro herbs

,

to serve
Instructions
Peel kiwifruit and cut each into 5 thick slices.

Arrange kiwifruit slices on a large serving platter.

Prepare salsa by mixing onion, tomato, asparagus, coriander, lime and salt in a medium bowl.

Scatter salsa over the kiwifruit slices.

Sprinkle smoked paprika and crushed corn chips. Garnish with micro herbs and serve immediately with extra lime wedges.
Did you make my recipe?
I'd love to hear how you went! Tag me on Instagram @cookrepublic