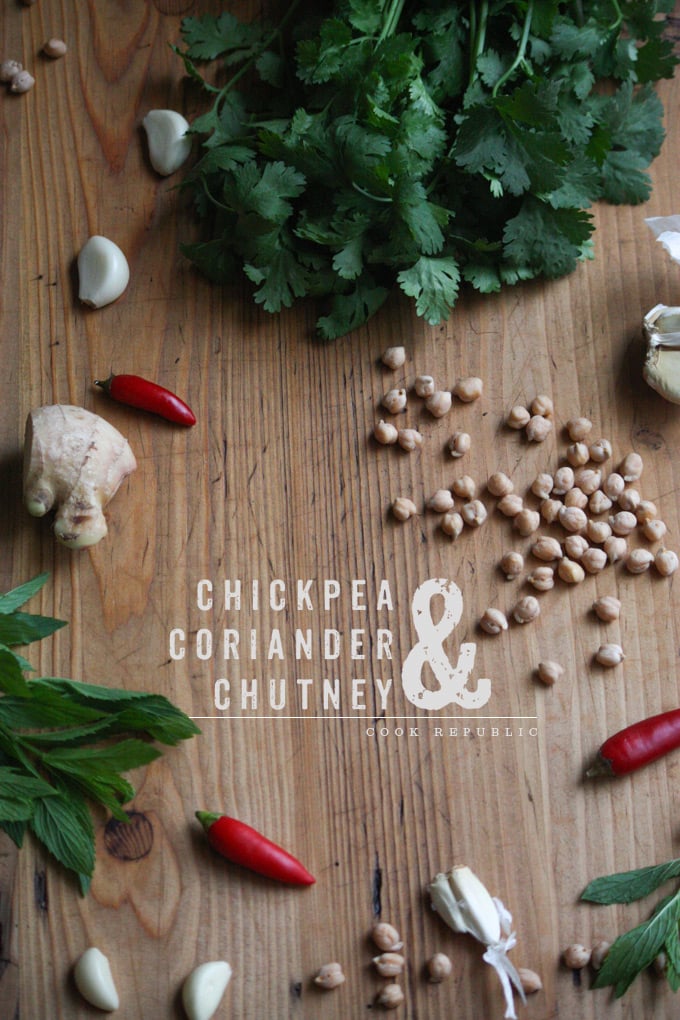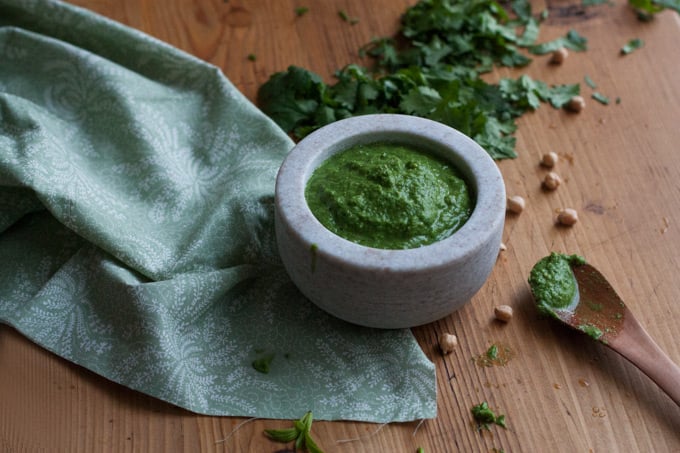 I first made a version of this chutney when I was ten years old. The ingredients were measured out by mum and put in the jug of our old blender. I was the button pusher who followed instructions of "Now" and watched a bunch of mismatched ingredients pulverize to a beautiful green paste before being asked to "Stop". In latter years, I graduated to gathering my own ingredients and making the chutney unsupervised. It was one of the simplest things I learned to make and opened up a treasure trove of recipes I could use it in.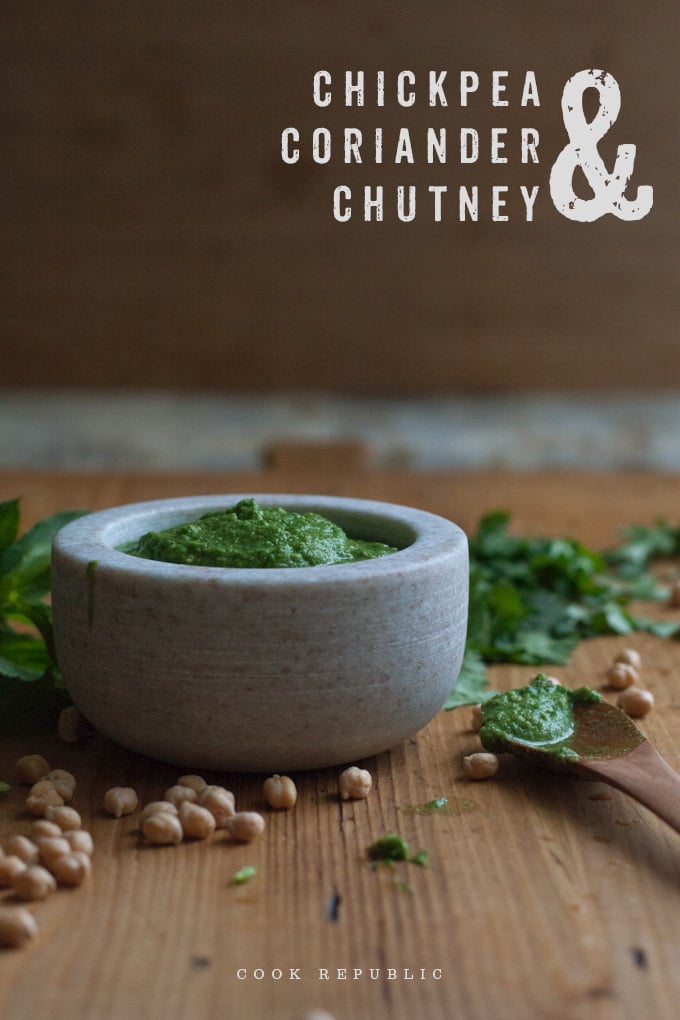 This green chutney is fresh, light and incredibly flavourful. It forms the base of many a street food in India. I mostly use it as a spread in my grain and veggie sandwiches. It tastes amazing slathered on a slice of whole grain bread. It is lovely as a dip too and adds a punch to curries and stir fries. For this version, I have used whole dried chickpeas. I have dry roasted (just sauté in a frying pan without oil for a few minutes until golden and toasted) a handful of chickpeas, then added hot water to the pan and let them soak for half an hour. Once the water is drained, the chickpeas are slightly tender but still have the definition and hardness of a nut. The star of the chutney is coriander. I use the leaves and the stalks.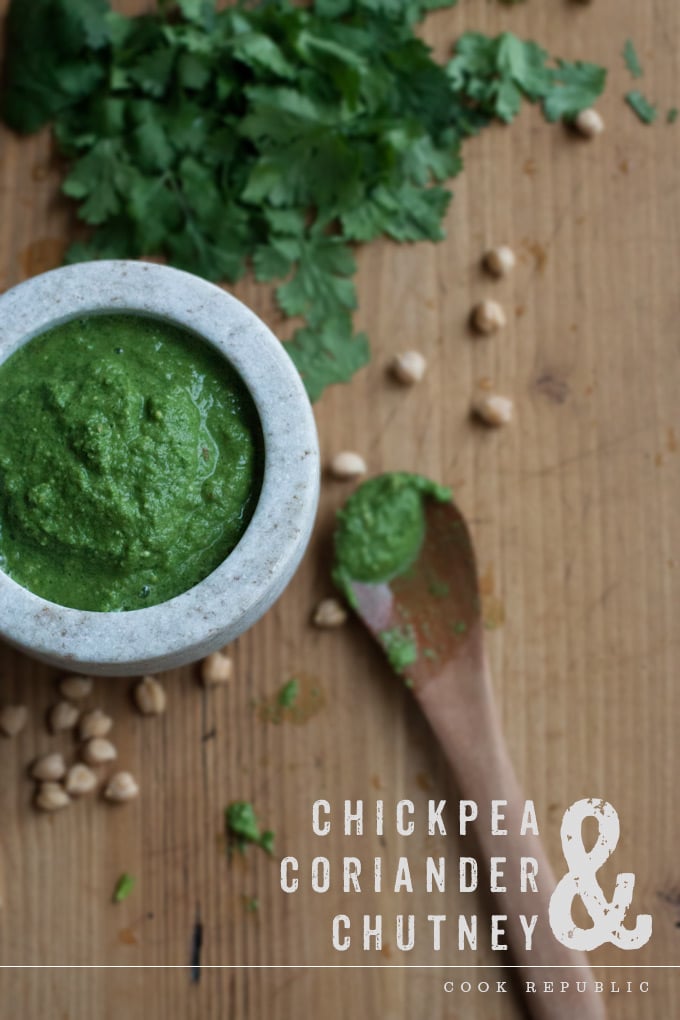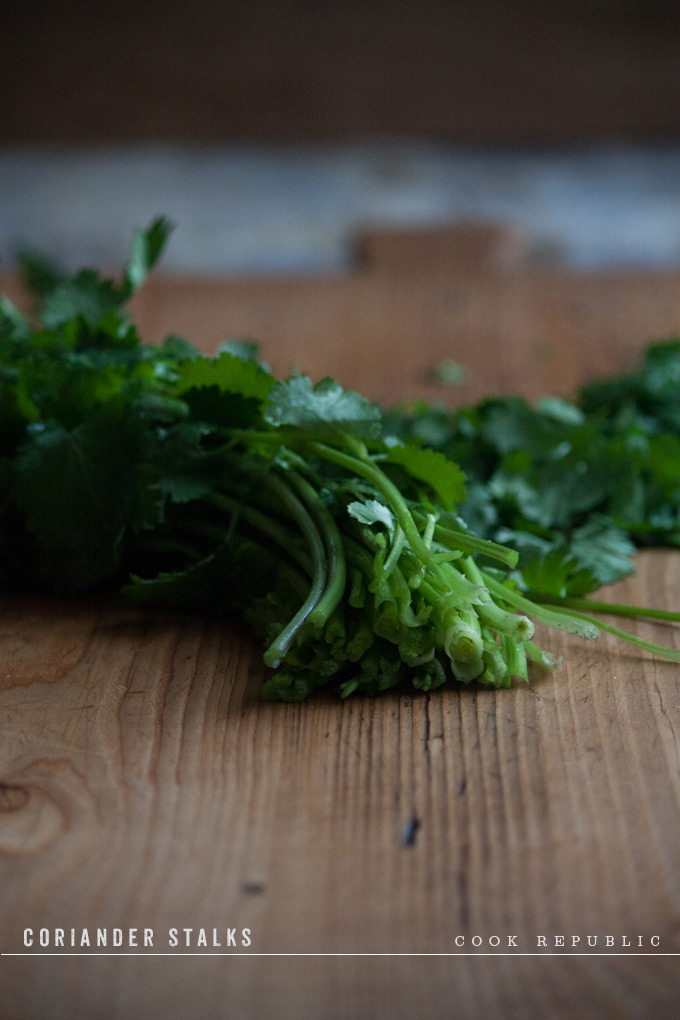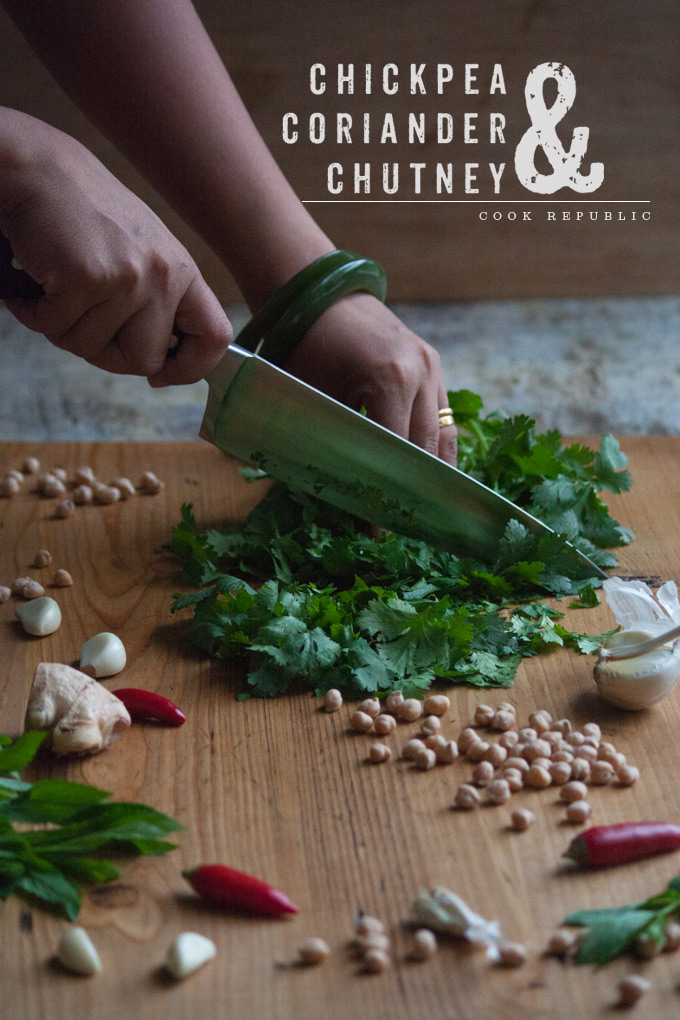 A jar of this chutney will sit happily in your fridge for upto a week and keep your bottle of pesto good company too.
[print_this]
CHICKPEA AND CORIANDER CHUTNEY
A fresh, vivid green chutney inspired by Indian flavours. The chickpea and coriander chutney is healthy, delicious and lovely spread on whole grain bread.
Makes – 1 cup
Ingredients
1 bunch of coriander (roots discarded, leaves and stalks washed and chopped)
1 tablespoon fresh ginger, chopped
1 clove of garlic
handful of mint leaves
juice of half a lemon
1 tablespoon raw sugar
1 teaspoon salt
1/4 cup dried chickpeas (toasted and soaked as mentioned above)
1 small red chili
1/4 cup water
Method
Combine all ingredients in the jug of a blender. Blend on high until the mixture forms a smooth paste. Store in an air tight jar in the fridge for upto a week.
My Notes
Chickpeas can be easily substituted by toasted peanuts or almonds. Toasting the nuts before blending gives a lovely depth of flavour.
[/print_this]