Make an instant vibrant purple Blueberry Lassi (a traditional gut-healthy, cooling Indian drink) with frozen blueberries, yoghurt, cardamom and a surprise addition of chia. Thoroughly nourishing, ready in minutes and a great addition to your weekly meal prep for the kids!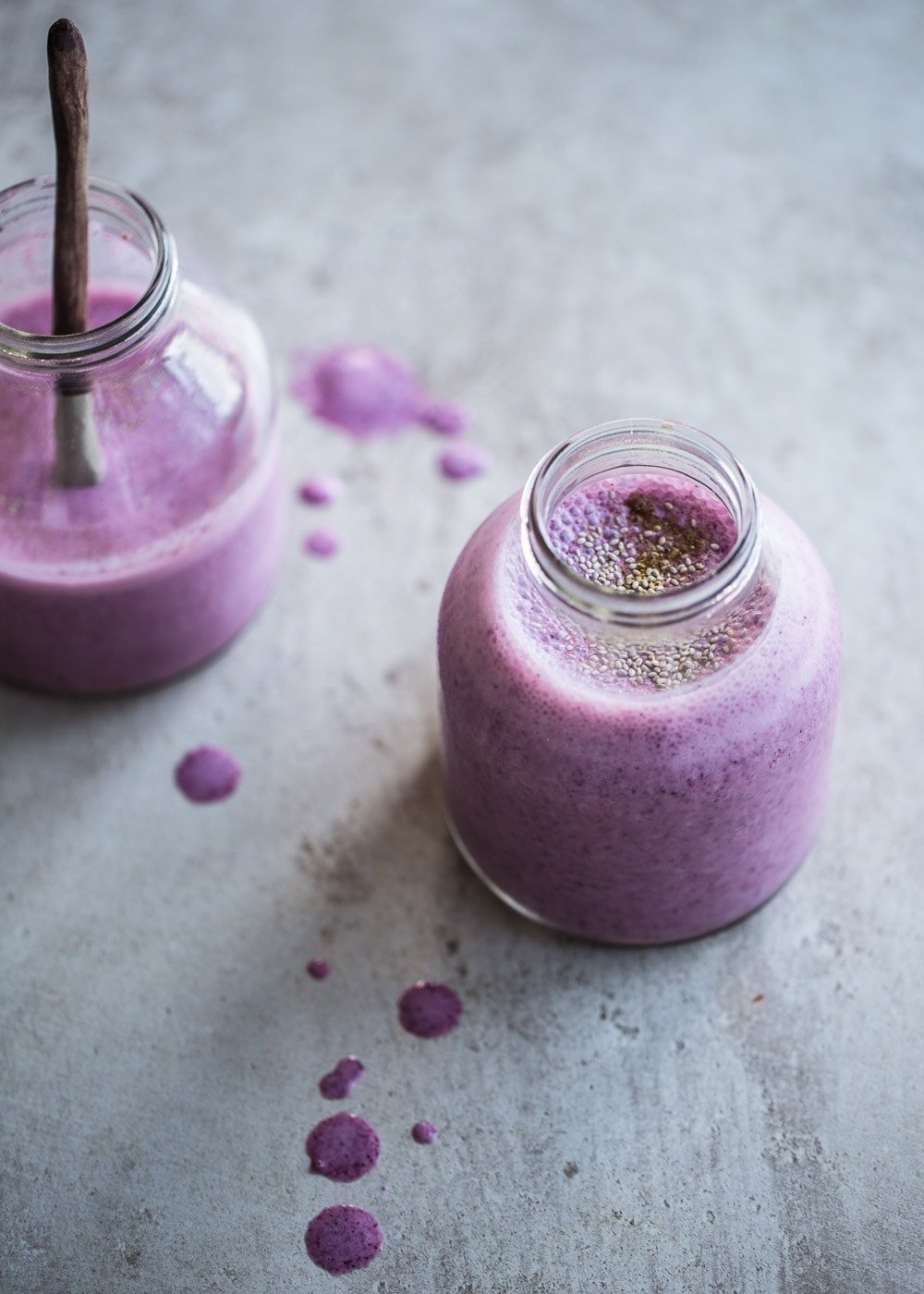 What Is A Lassi?
A lassi is a traditional drink originating in northern India. Often a refreshing accompaniment to a completely balanced meal, lassi provides your daily dose of probiotics in one delicious glass. Lassi can be sweet or savoury. Savoury lassi is made of thinned yoghurt spiked only with cumin and salt is usually had at the start of a meal whereas a sweet lassi serves as a dessert and is laden with fruit, spice or mint. Lassi is not only energizing and invigorating but also a blank canvas for a delectable combination of flavours. Seasonal fruit will make your lassi brand new and exciting every time.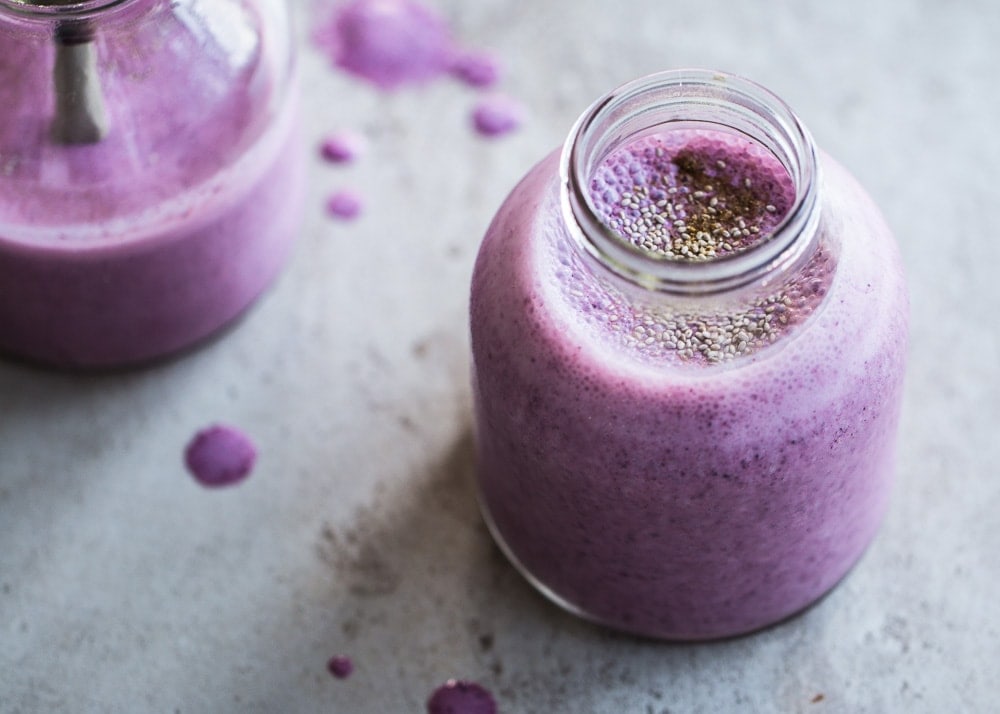 Blueberry Lassi Around The Year
I love Blueberry Lassi. When blueberries are at their peak in season, I like to freeze them for when they are not in season. Blueberries are high in antioxidants and impart a gorgeous purple hue when added in excess. In this delightfully refreshing lassi, the blueberry flavour is lifted with the cardamom notes and the chia adds a subtle viscosity to the drink in addition to providing a low-carb fiber and iron hit.
It is just the kind of nutritious, cooling, protein hit we love in the afternoons after a walk or workout. The boys love having bottles of ready-made lassi/juices/smoothies in the little fridge under our benchtop. They especially love this Blueberry Chia lassi because it isn't overloaded with chia, but just has enough to be creamy and interesting.
Recipe
Hungry For More Recipes? Subscribe to my newsletter. Check out Facebook, Instagram and Pinterest to see everything I share! And if you love cooking and new cookbooks, join my free Cooking Club on Facebook!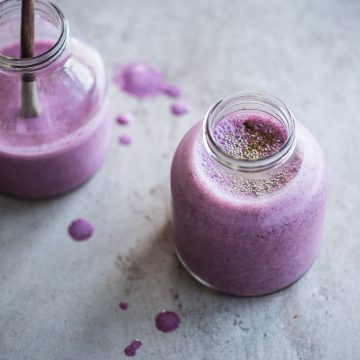 Ingredients
1

cup

(

250

g

)

frozen blueberries

1

cup

(

250

g

)

Greek yoghurt

1/2

cup

(

125

ml

)

coconut water

2

tablespoons

honey

¼

teaspoon

ground cardamom + extra to garnish

1

teaspoon

white chia seeds + extra to garnish
Instructions
Place blueberries, Greek yoghurt, coconut water, honey, cardamom and chia seeds in the jug of a blender and process until smooth.

Pour in 2 X 300ml glasses/jars. Top with extra chia seeds and a sprinkling of ground cardamom. Serve chilled.
Notes
Make It Vegan

- Swap honey for maple syrup and Greek yoghurt for coconut yoghurt.
Recipe can be easily doubled.
Did you make my recipe?
I'd love to hear how you went! Tag me on Instagram @cookrepublic