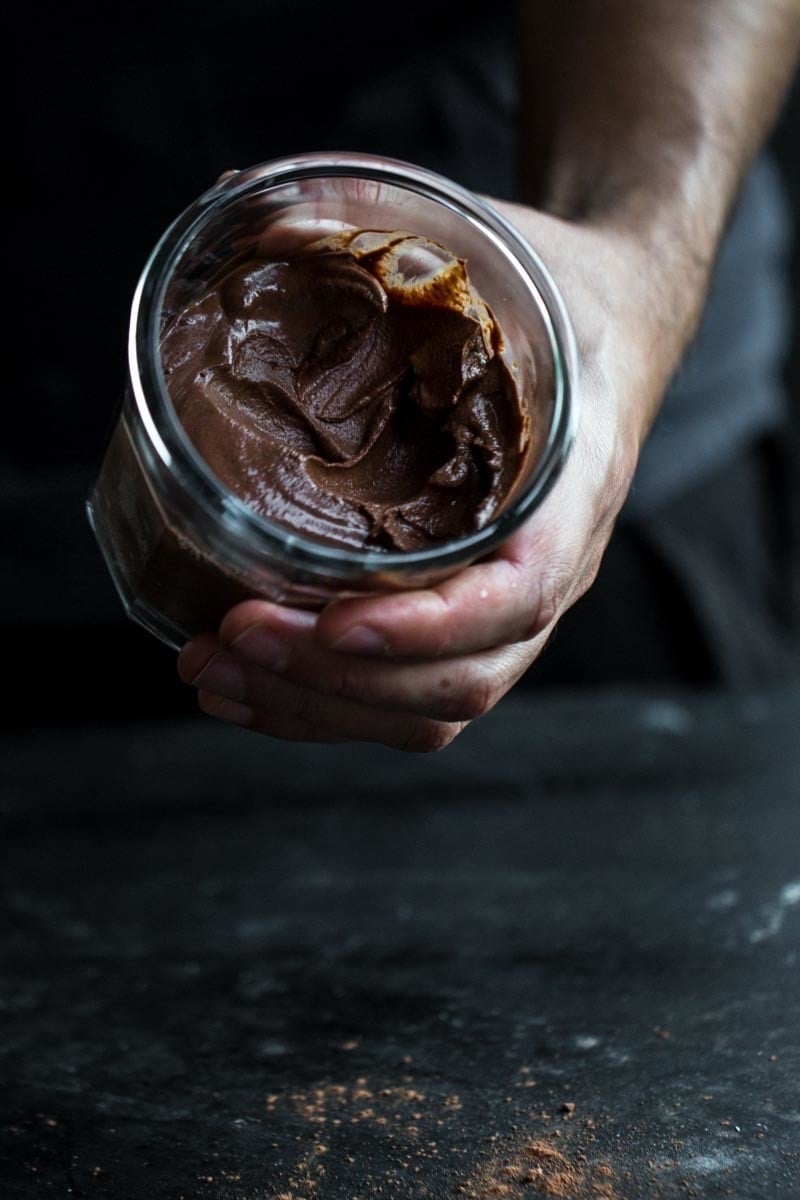 I don't care much for coconut oil. There, I've said it! I don't have anything against it but the memory of coconut oil head massages when I was a child, the very distinct aroma prickling my nostrils as the oil was heated up to slather over my long locks is enough to not make me want to eat it. It was commonplace in India to give children (and adults!) head massages with warm oil whether they liked it or not. An ancient beauty practice known to increase blood circulation in the scalp for shiny, luscious hair. As a result, it was never really used for cooking. It was solely a beauty product, one of many from Kalpavriksha - the tree of life. Which is what coconut was called.
So, I don't like coconut oil much. Not only for this strange reminder of a tedious childhood beauty routine but also because it tends to be overpowering. If you eat something with coconut oil, rest assured you can't be mistaken because it takes over every single ingredient with its surprisingly strong flavour. And now with the soaring popularity of raw treats, this smell and taste is permeating every aspect of our dessert fantasies. If I eat chocolate, I'd love for it to taste like chocolate and not coconut. Call me old school!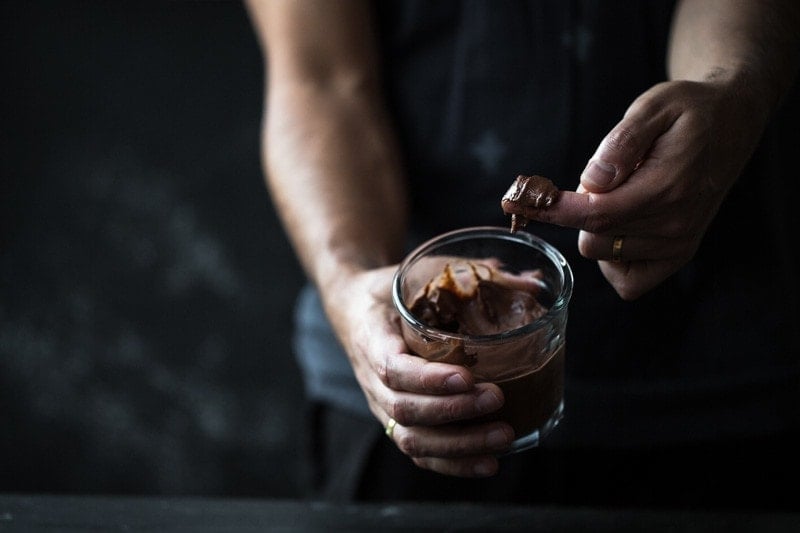 Coconut milk and coconut cream on the other hand are beautiful when paired with other ingredients. They have a mellowing sweet taste that elevates other flavours rather than overshadow them.In recent times when I did the Cook Republic workshops and I was catering morning tea and dessert for most of them, my biggest challenge would be to create something decadent and divine when our guest list had people who were lactose intolerant or vegans. Baked goods were one thing, the topping was another. I needed a solid chocolate frosting recipe to swirl on top of little cakes, something that tasted good and looked right (because we all know, coconut oil melts faster than popsicle on a hot day and hardens like crazy when sitting in the fridge).
So using just some coconut cream and a whole lot of cashew nut, I managed to get this frosting recipe to work a treat. It really shines when it has an an hour or two in the fridge. It is spreadable and totally fudgy (I love that word!). I frost regular cakes, vegan cakes and even set it in popsicle moulds. It is great as a pudding when it is just made as it is soft and loose(see pictures). And equally gorgeous as a dip for my fruit platter. But mostly, it is hard to resist scooping with a finger. I do love my chocolate ganache, but this recipe is a life saver when I need it to be all those things.
Recipe
Hungry For More Recipes? Subscribe to my newsletter. Check out Facebook, Instagram and Pinterest to see everything I share! And if you love cooking and new cookbooks, join my free Cooking Club on Facebook!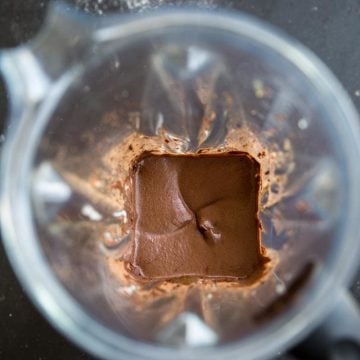 RAW CACAO FUDGE FROSTING
A luscious, creamy and smooth vegan frosting made with cacao powder and soaked cashew nuts. This raw frosting is fudgy, spreadable and utterly delicious. A true guilt-free treat!
Print Recipe
Rate / Comment
Ingredients
½

cup

(

80

g

)

cashew nuts

6

pitted dates

½

cup

coconut cream

½

teaspoon

vanilla extract

3

tablespoons

cacao powder

grated zest of half a small orange

a few seas salt flakes

,

to top (optional)
Instructions
Place cashew nuts and dates in a small bowl. Cover with boiling water and soak for 15 minutes. Drain the water.

Place cashew nuts and dates in the jug of a blender. Add coconut cream, vanilla extract, orange zest and cacao powder. Process until smooth, fudgy and creamy.

Scoop into a 250ml glass jar and allow to firm up some more in the refrigerator for at least 30 minutes. Use as required to frost vegan cakes, top pancakes, dip fruit in or just scoop with a spoon as a treat.
Notes
If you are in fact using this recipe for frosting a cake, make sure your cake is chilled and so is your frosting. After frosting the cake, place in the fridge until ready to use. This frosting stays soft and supple, like a ganache.
Did you make my recipe?
I'd love to hear how you went! Tag me on Instagram @cookrepublic