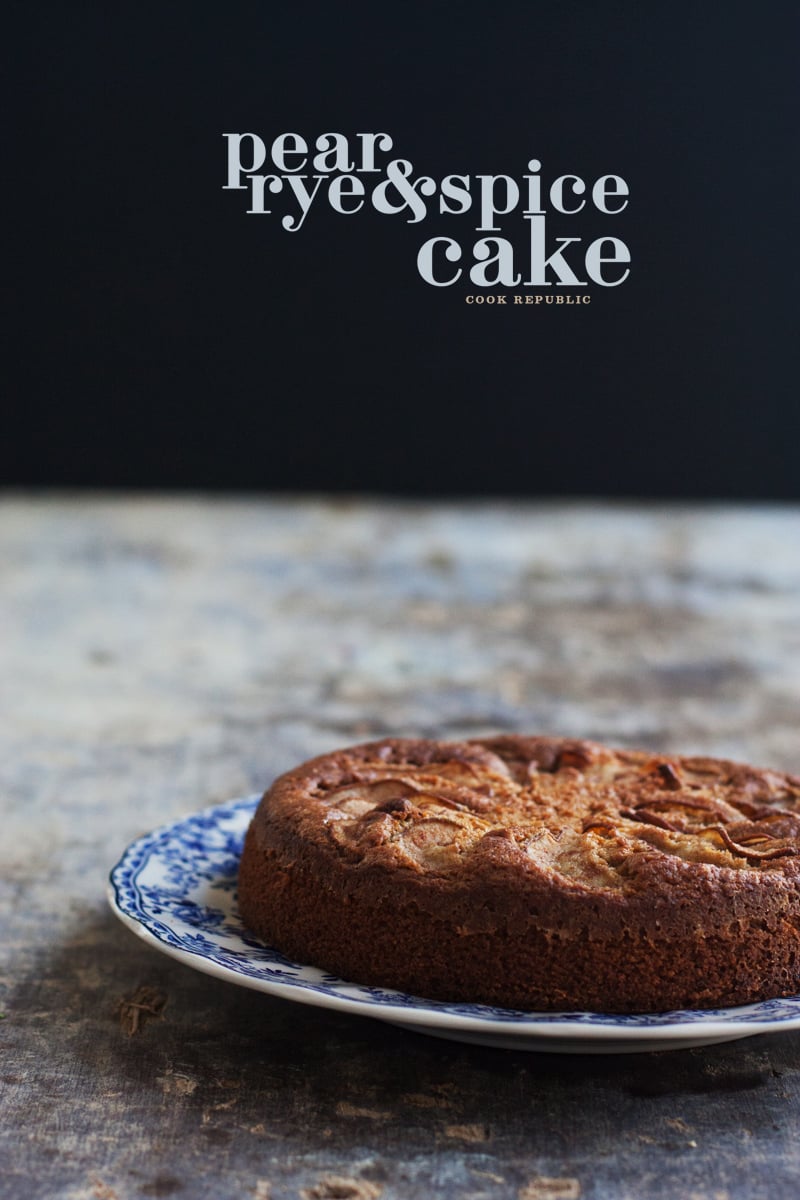 Every year I proclaim that autumn is my favourite season and winter a close second. Autumn and I are kindred spirits. Golden leaves, red hair, bear hugs, foggy breath, a rust scarf, soft sun, a fallen carpet, snug boots, steaming cups, baked fruit, a warm kiss, a smattering of sugar, a hint of spice. An extension of each other, like sisters that mimic each other in every walk of life and thrive together. Yes, autumn is a woman. Didn't you know?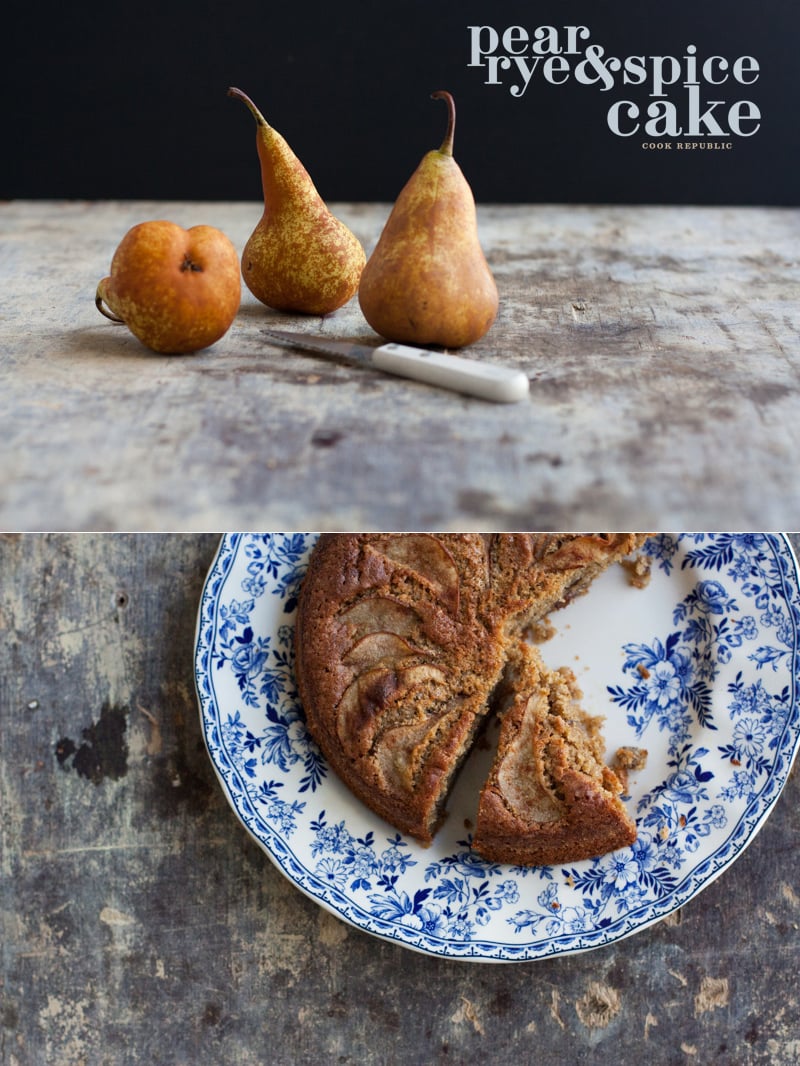 When my sister nature comes visiting, I love to bake. There are many joys in life and one of them is a slow Sunday morning wrapped tight in your dressing gown, sitting out in the morning chill caressed by a soft glow holding a steaming mug like a treasure found. A slice of something baked at your side. With fruit and spices and wholesome ingredients that nourish your insides and spoil you a bit. Like this warm Pear Spice Cake.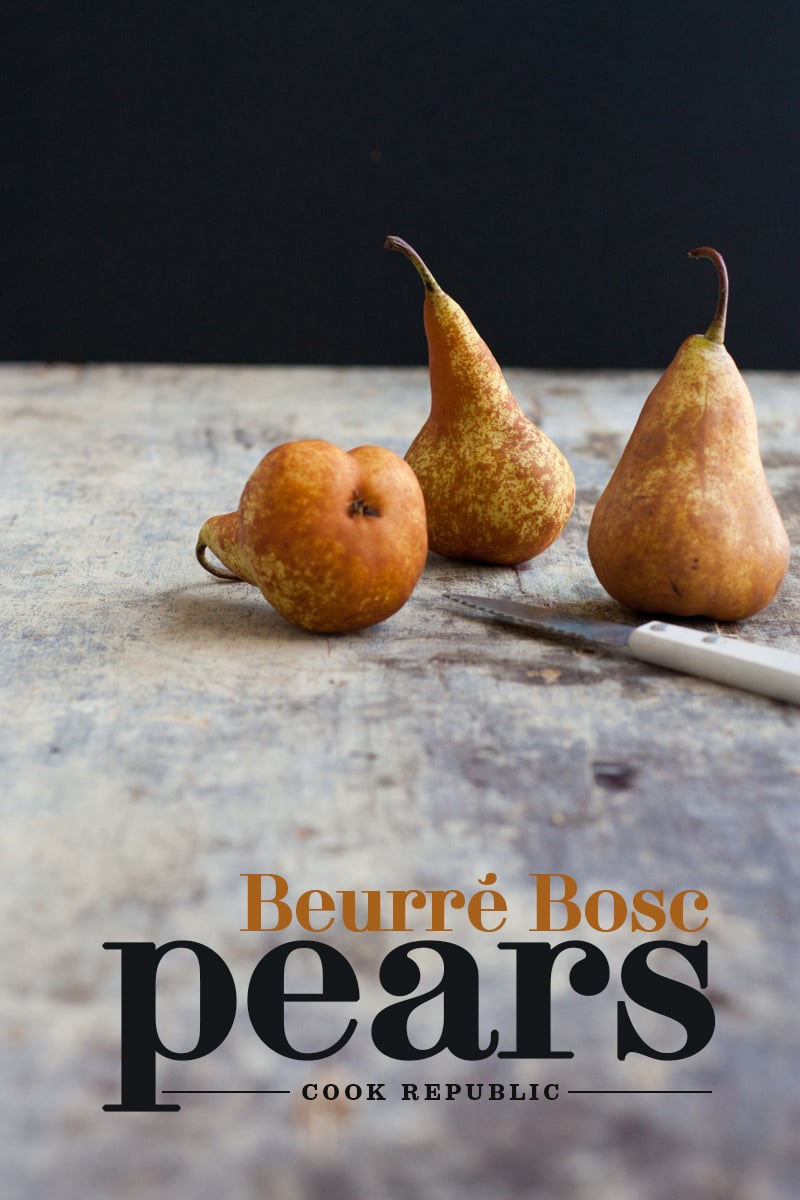 This simple cake is a gorgeous mix of nuts, nut meal, rye, fruit and spices making it one of the most delicious cakes I have ever eaten. It indulges with butter and satisfies with the harmony of flavours. A cake that is put together and baked in under an hour using the season's prize bounty - Beurré Bosc Pears.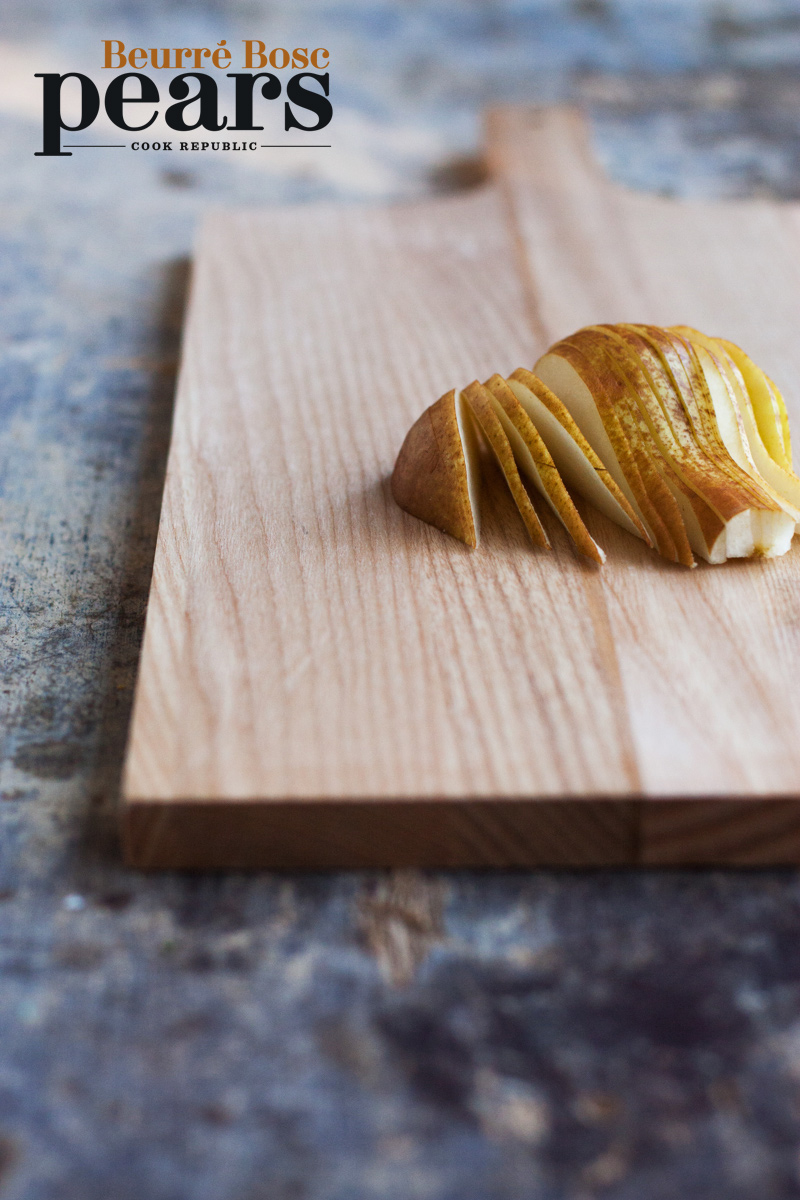 The Bosc pears were discovered in the early 1800s in Europe. They are also called Kaiser pears in some countries. The aristocrat of pears, Beurré Bosc pears are hard to miss with their thin tapering top and beautiful russeted skin with hues of green and gold. Their flesh is hard and crisp which makes for a lovely baking experience. And they are an artist's dream. I made two of these cakes during the week and they were both polished off within a day (mostly by others!). People mentioned how flavourful it was and how light it felt. I love the dark dense feel the rye gives to this cake, almost like a sweet bread. Try it, you will absolutely love it too! A Mother's Day treat for mum maybe?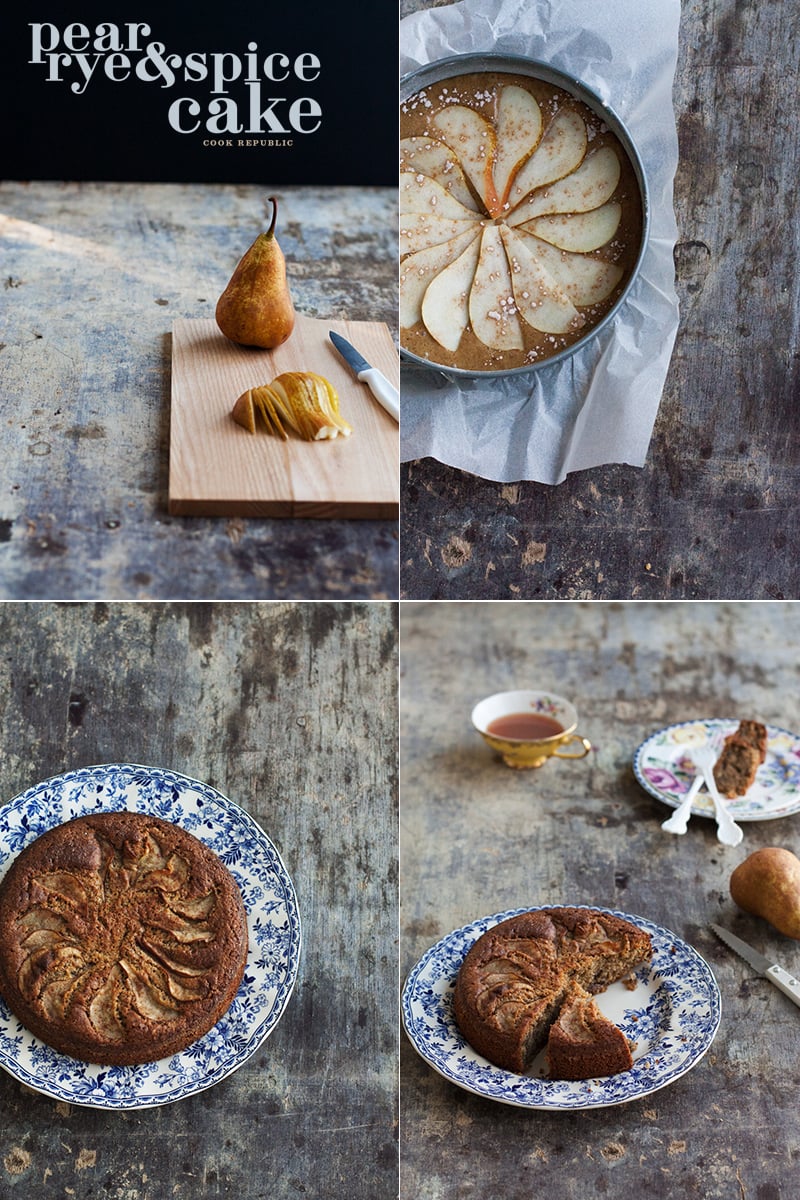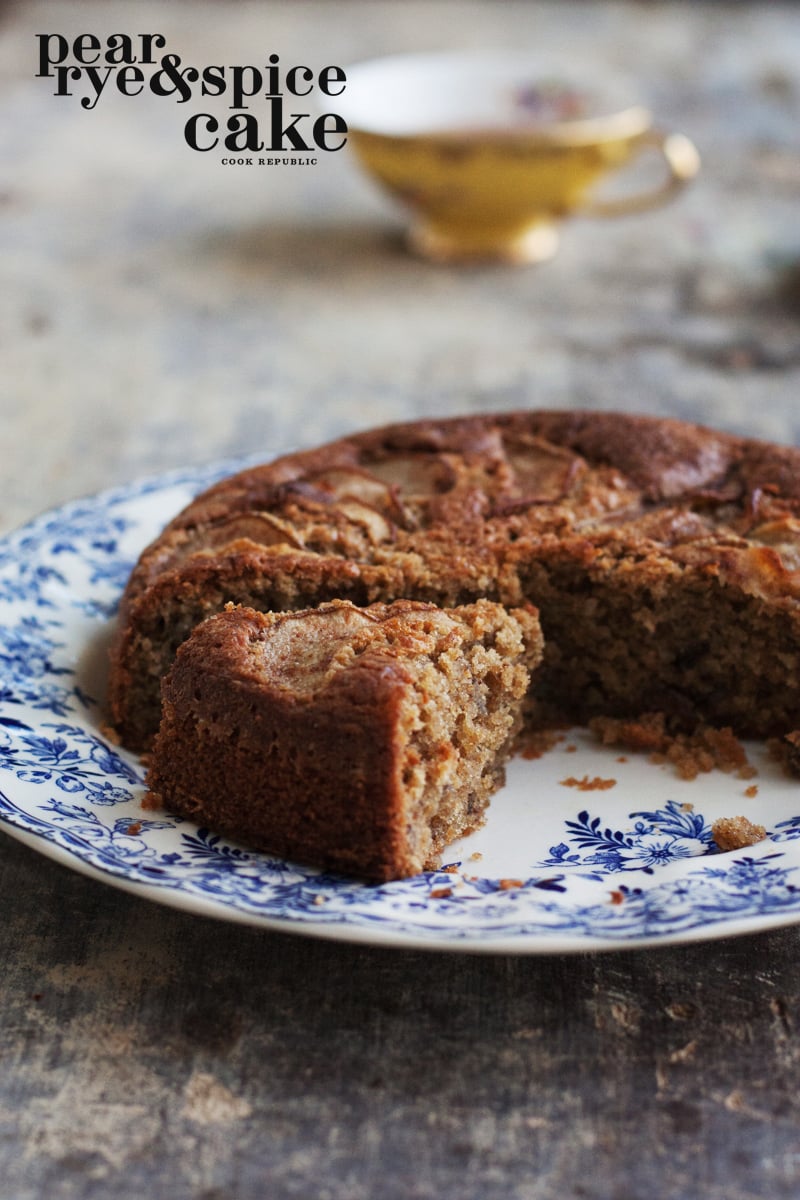 [print_this]
PEAR RYE AND SPICE CAKE
A beautiful autumn cake baked with Beaurré Bosc pears, nuts, spices and rye flour for a spectacular treat. An extra smattering of cinnamon is a must!
Ingredients
200g butter, softened
2/3 cup raw sugar
4 eggs
1/2 cup rye flour
1 cup almond meal
1/2 cup toasted and crushed pecans
2 teaspoons gluten-free baking powder
2 teaspoons mixed spice
1 teapsoon vanilla extract
1 Beaurré Bosc pear, top snipped, very thinly sliced
ground cinnamon for dusting
raw sugar for sprinkling
Method
Preheat oven to 180C (350F). Grease and line an 8 inch round springform pan with baking paper.
Combine butter, sugar and egg in a large bowl. Beat with an electric mixer for a couple of minutes until creamy and smooth. Add rye, almond meal, pecan nuts, baking powder, mixed spice and vanilla. Beat for another couple of minutes until well combined and fluffy.
Spoon batter into the prepared cake tin. Arrange pear slices in a circular pattern, fanning out from the center. Sprinkle with some raw sugar and dust the top with cinnamon. Bake in the pre-heated oven for approximately 50 minutes until cooked through and golden.
Remove from oven. Cool in the tin for about 20 minutes before removing from the tin and serving warm.
My Notes
The pear slices have to be close to paper thin in order to avoid them from sinking in the batter.
You could also make this with regular flour by just replacing it in the same quantity.
Apple can be easily substituted for pear.
[/print_this]