I wish I could invite you all into a great big room with rustic white bricks and big old metal windows that streamed in the sun. I wish I could sit across from you around a great big trestle table on cushion-scattered Bentwood chairs and have a conversation while hugging mugs of coffee and tea. We'd talk about things that feed our soul, the way the world goes and what makes us grow. But until that happens in real life, I'd like to hang out with you once a month in my Coffee With Cook Republic Sessions and share the little and big moments of my life and my work and hope that you will do the same.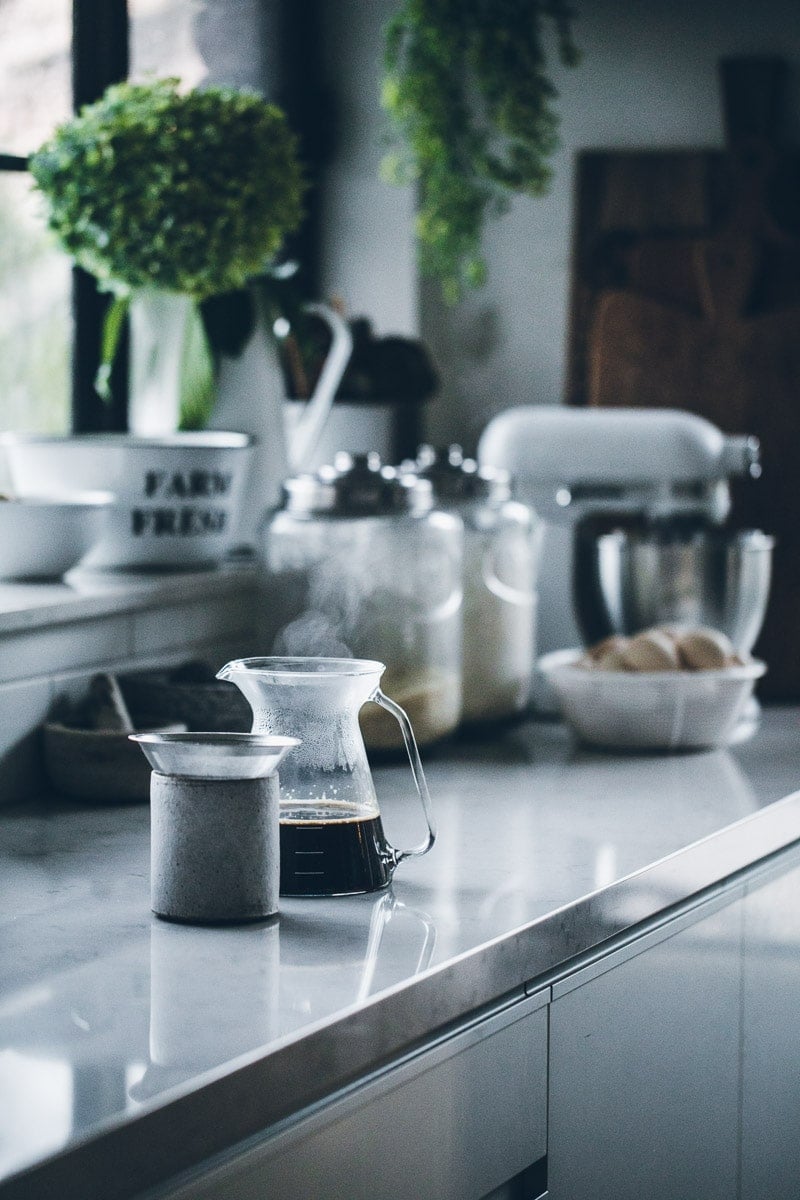 The Good ...
This month my blog turns 14. I have managed to surprise even myself by turning up here consistently for more than a decade to share my love of food. Just like with your age, a higher number in blog years means that there is less fanfare when the big day arrives. That is if you remember it at all. But 14 is a nice number and it deserves a mention. So there.
The Bad ...
Last weekend, we awoke to the sound of scuffling and loud crowing in the backyard. It came from the chicken run which runs adjacent to the wall of our bedroom. We were out in a flash but it was so dark. One of us ran to get the flashlight, the other ventured into the run in the gray darkness of a morning that had not yet broken. While one of us dashed to the chicken pen to see how many were inside. Dread. All around. And then loss. Two of them lay flapping in the run on a bed of their own feathers lost in a desperate bid to escape, to live. They took their last breaths as two of us held them. Taro and Pepper. The baby and the bodacious of the brood. Taro with her big beautiful black eyes. Pepper with her mottled feathers and majestic red crest. Good chickens. Healthy chickens. Happy chickens. The pain was made worse by the realization that we had forgotten to lock them in. And they got out too early and straight into the fox's mouth. But there was a silver lining to the dark cloud. Three were saved. Three lived. After a day of listless wandering around and eyes puffed with tears, life went on. We cherish what we have left. We learn from our mistakes. Taro and Pepper now safe in the bosom of our backyard will live forever in our hearts.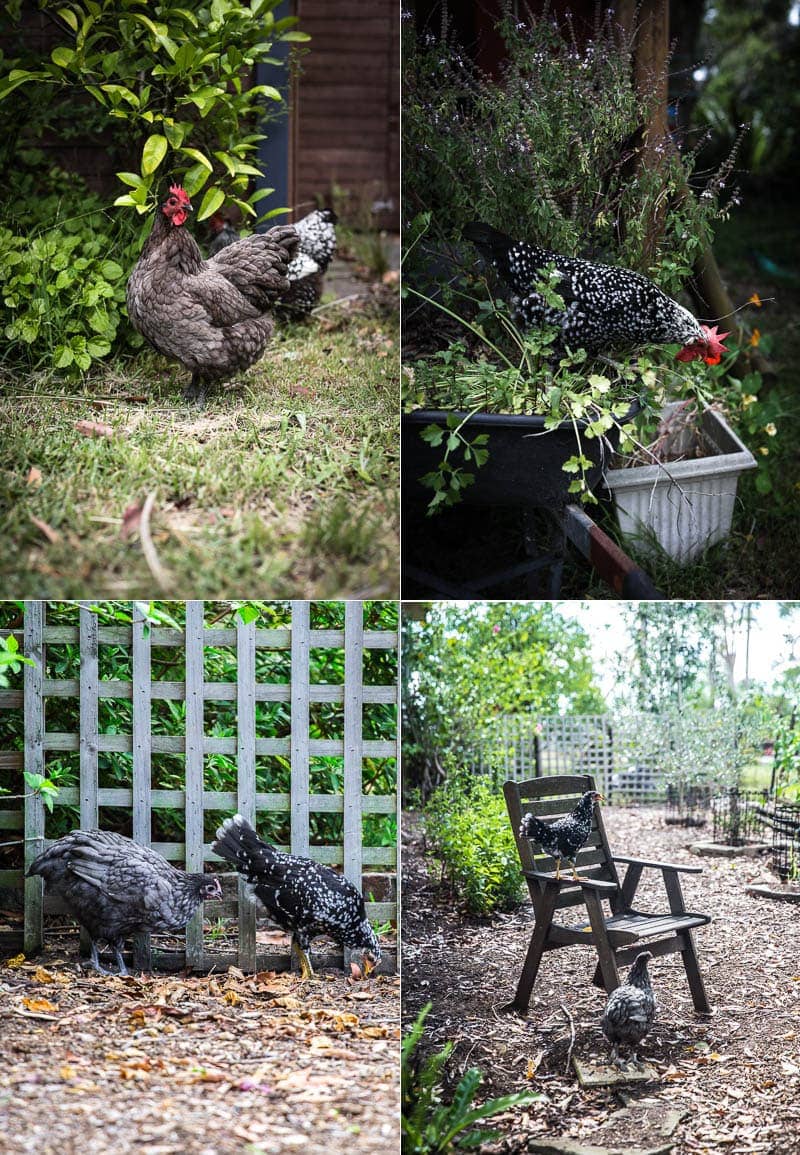 And The Mundane ...
I loved reading this concise and extremely on point article that suggests 6 ways for practicing self-care at the weekends. You need alone time more than you think you do. Alone time has been my jam ever since I was little and I am truly appreciating its merits as I get older. The article stresses on alone time and has clever suggestions on how you can do it to nurture your mind and soul back to a full tank. I already meal-prep and spend way too much time at the book store but am looking forward to doing the other things mentioned in the article.
********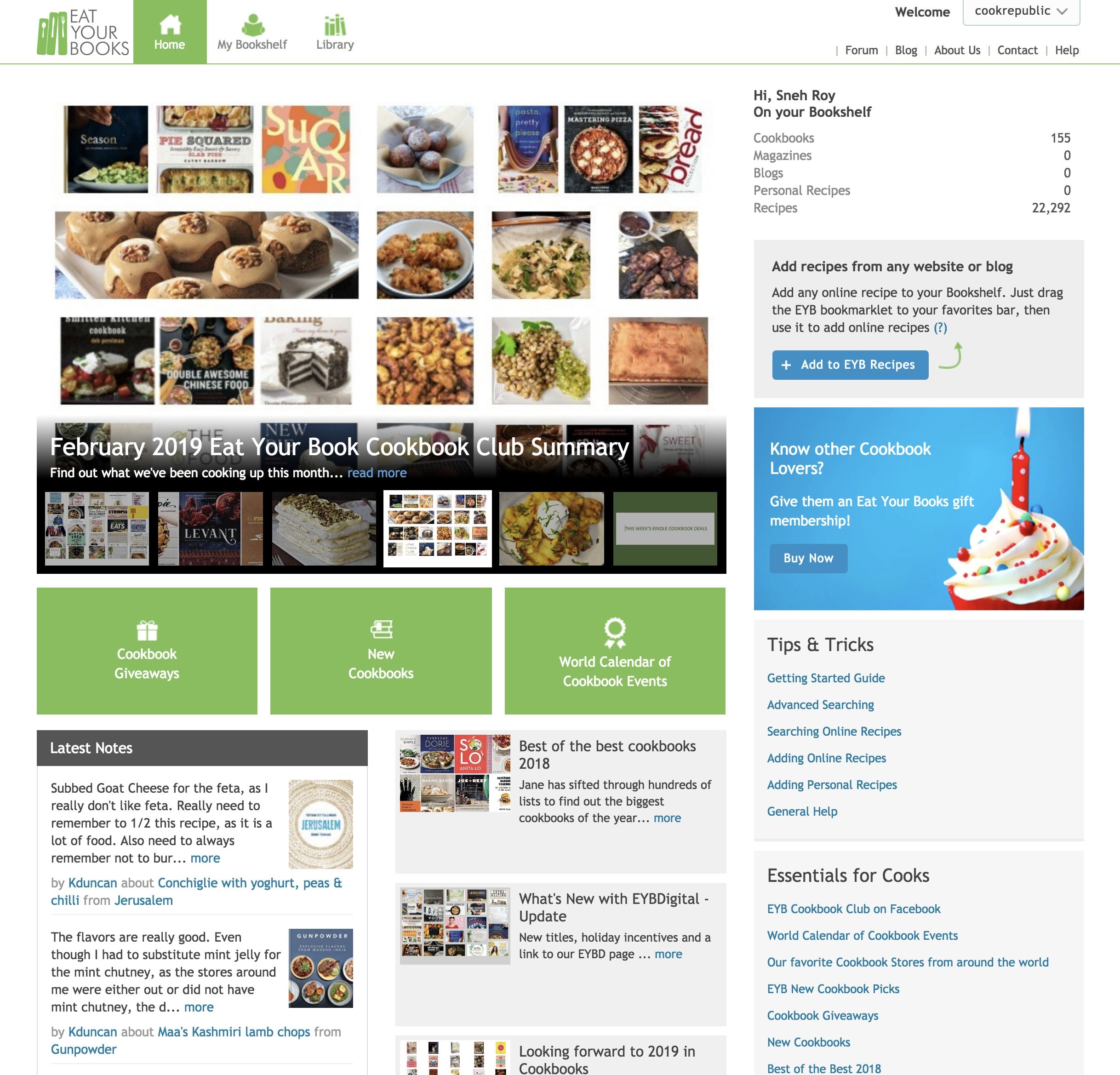 A few weeks ago I refreshed my membership on Eat Your Books. For those of you who don't know what it is, it is a cookbook/magazine/online recipe indexing site. You join, start an account and add books to your virtual bookshelf that you already have in your physical library. Then the next time you are looking for a recipe just hit search and it will search through all your cookbooks or individual ones. No more standing in front of your giant bookcase wondering in which book had you last seen that beetroot hummus recipe or whether the new Ottolenghi cookbook has a recipe for olive oil cake? So far, I have added about 155 cookbooks to my virtual bookshelf. Only about 900 more to go. But it is already such a time saver when I want to look for a recipe quickly. Plus, they have a cookbook club where you can discuss, cook and share your cooking adventures and a monthly blog showcasing new cookbooks being released. Love it! If you are a cookbook hoarder/fan/collector, then you will love it too.
********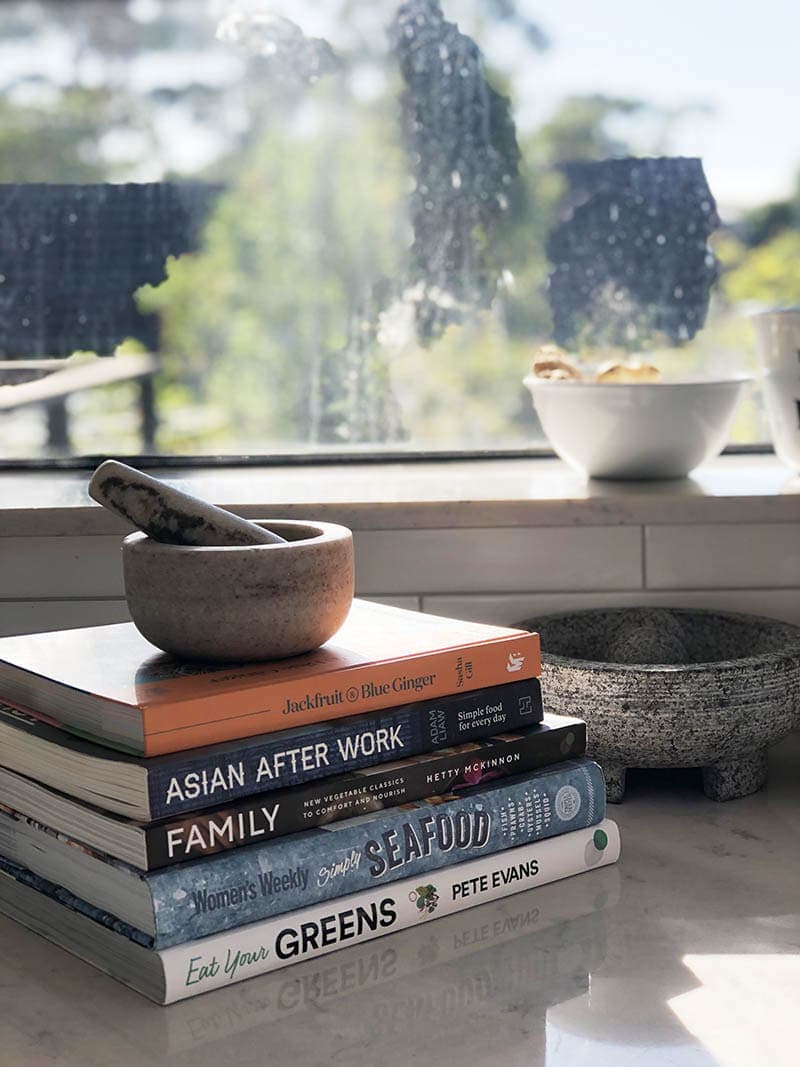 Speaking of cookbooks, this month I am exploring these on my quest to become a better and more evolved cook. I'll be sharing my experimentations and findings on Insta Stories. I'd love to find out what cookbooks you are cooking from.
Australian Women's Weekly Simply Seafood
Asian After Work - Adam Liaw
Eat Your Greens - Pete Evans
Family - Hetty Mckinnon
Jackfruit And Blue Ginger - Sasha Gill
********
Nick recently read The Murderer's Ape by Jakob Wegelius and loved it. From what he tells me, it is a well-plotted, quirky, adventure mystery that involves a talking gorilla named Sally Jones. The mystery unfolds in true old school style as the story is based in the early 20th century with ships, planes, typewriters, and men with bowler hats thrown into the mix. The author is also a celebrated illustrator and therefore the book features black and white illustrations throughout. It is next on my read list. I MUST read this one because I feel like I haven't read in forever and there is a reason for it.
Netflix.
While I have lagged behind in the reading department, I have more than made up for it on Netflix. You (a brilliant screen adaptation of the book with the same name by Caroline Kepnes who also wrote the equally compelling sequel Hidden Bodies), Bodyguard, Sense8 and The Haunting Of Hill House have been my lunchtime companions. Elsewhere, I am still completely besotted with This Is Us. If you haven't watched this beautiful series of human relationships, you are seriously missing out. And speaking of human relationships - watch Broadchurch. Olivia Colman who happens to be one of my favourite actresses and who also won her first Oscar this year for her hilarious portrayal of Queen Anne in The Favourite kills it in that show.
********
And finally, the food ..
On Valentine's Day we cooked together as a family. One savoury. One Sweet. We made this beautiful Brown Butter Lobster Ravioli from Tieghan's mega blog. Freshly rolled homemade pasta and all. It was divine. Along with a version of my Salted Dark Chocolate Panna Cotta (minus the booze).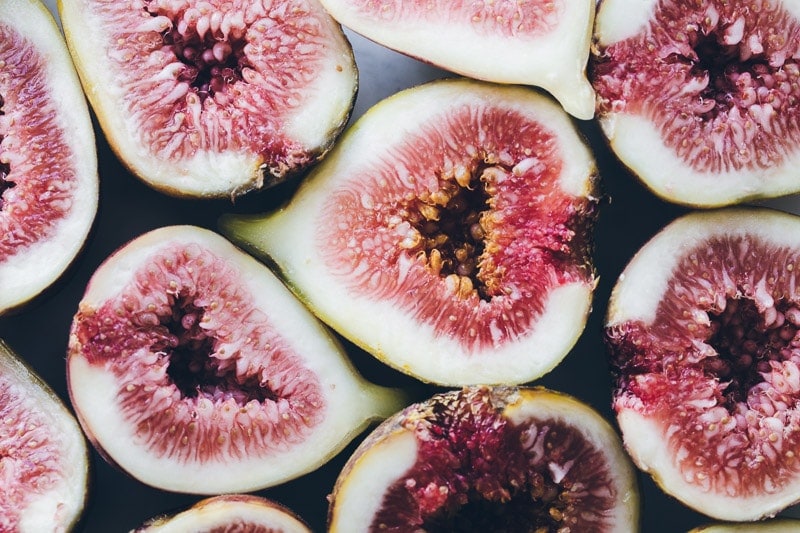 It is officially the start of autumn here in Australia, although we have a couple of more weeks of late summer weather before the chill really sets in. But I saw leaves drifting off the trees today from my study window and that made me very happy. It means, we'll start seeing really fun autumn produce like chestnuts and quinces soon. Yay! I'll really miss all the figs but soooooo excited for autumn produce!
I have filed away these gorgeous recipes from the interwebs to try out in my kitchen
these mushroom scallops
heidi's instant-pot dynamic cold tonic. a liquid gold concoction cooked in a pressure cooker situation. looks good!
a salted peanut tart? absolutely! plus you could replace peanuts with any nut you like. those are the best kind of recipes.
this comforting cashew curry looks .... mmmm. And so does this baked gnocchi with mushrooms!
********
Here is a quick look at what's in season in March in Australia and some recipes from my blog you could try
Fruit - Figs, Kiwifruit, Passion fruit, Pomegranate, Grapes, Papaya, Pear.
Veggies - Broccoli, Eggplant, Kale, Lettuce, Mushroom, Okra, Pumpkin, Sweetcorn, Zucchini.
10 RECIPES TO TRY IN MARCH
10-minute raw vegan broccoli tabbouli
broccoli soup with cashew cream
turmeric mushroom salad with beetroot & sweet potato
mushroom and roasted garlic oven risotto
That's it from me for now. I'd love to hear what you have been up to - reading, cooking, watching. So don't be shy. Until our next catch up, be well. x