This mildly savoury green smoothie is not only delicious but packed with so much goodness that will fill you up with skin-loving, energizing, refreshing nourishment! My Green Kiwi Bomb Smoothie is made with generous amounts of spinach, avocado and of course lots of kiwi fruit.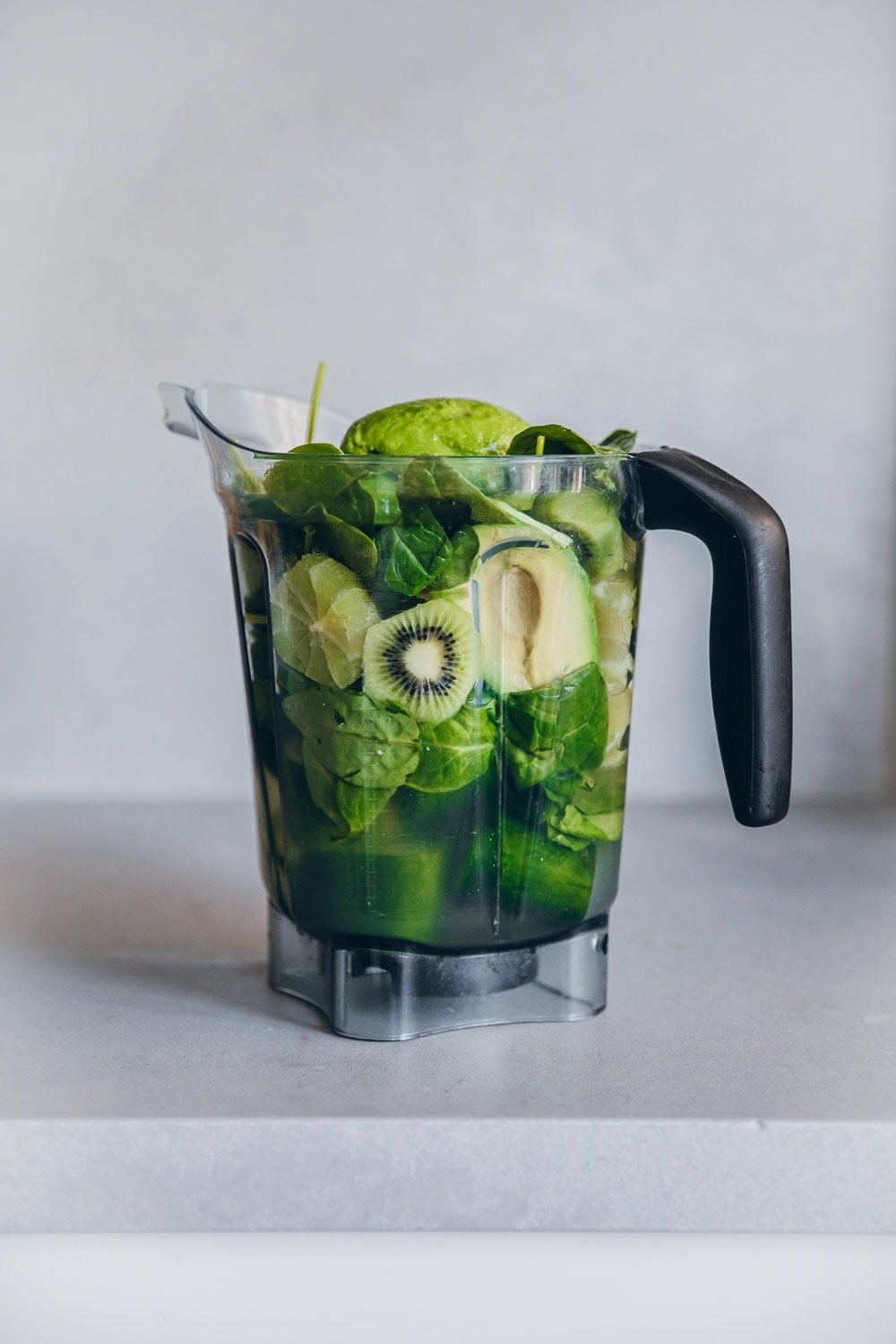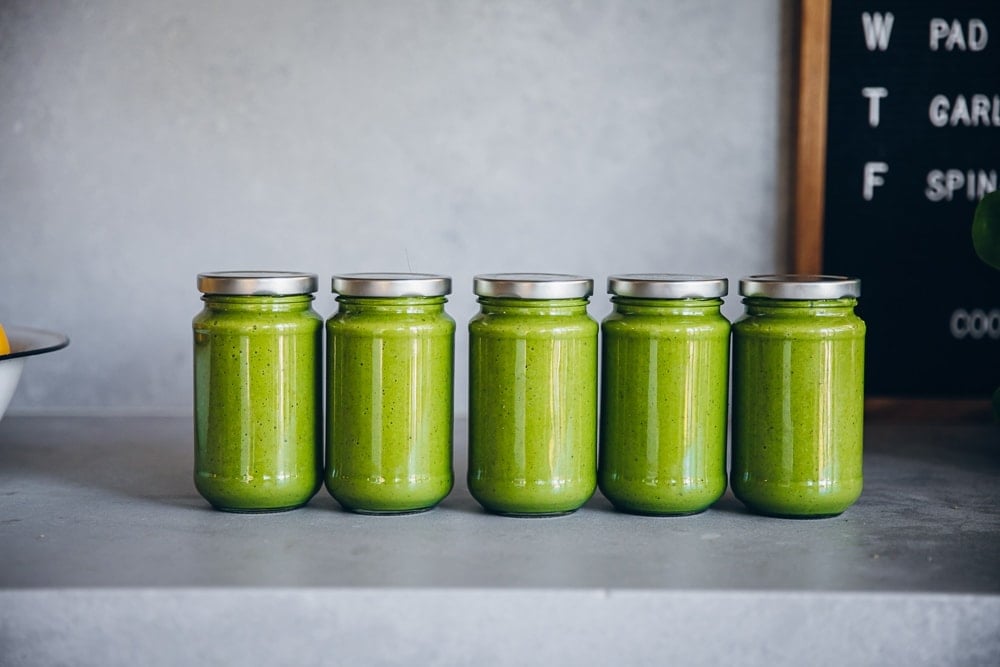 A Really Good Green Smoothie
I love creating smoothie recipes that taste delicious and are packed with nutrients. I especially love putting together green smoothies, like this Green Tropical Pineapple Smoothie (which is a huge hit amongst my readers!). The internet is full of green smoothies that have green apple or pears in them. There is nothing wrong with that, I love both those fruits. But I feel that they add a lot of sugar to a green smoothie thereby defeating the purpose of the smoothie - which is to be light, cleansing and refreshing. Apples and pears also add a mealy texture to the smoothie causing it to split easily.
Avocados are not only green and full of heart-healthy monosaturated fats but they also have more potassium than bananas making them the ideal base for a green smoothie. And they make a green smoothie exponentially creamy and luscious. Kiwi fruit is a Vitamin C powerhouse containing almost one and half times the Vitamin C in oranges. Kiwi fruit is also rich in folate and fiber assisting in restful sleep and improving skin tone. Cucumbers, spinach, lime and mint provide intense hydration, loads of iron and a range of nutrients your body will love and thrive on.
My smoothie recipe makes a large quantity. It makes 5 serves and keeps fresh in the fridge for up to 5 days. You can easily halve it if you like but having a green smoothie ready to go in the fridge is half the battle won in treating your body with green goodness after a long walk or an afternoon-pick-me-up. Just bear in mind that this is not a sweet smoothie. If you like your smoothies with a bit of sweetness, I would suggest adding a teaspoon of high-strength Manuka honey to your smoothie jar before drinking.
Recipe
Hungry For More Recipes? Subscribe to my newsletter. Check out Facebook, Instagram and Pinterest to see everything I share! And if you love cooking and new cookbooks, join my free Cooking Club on Facebook!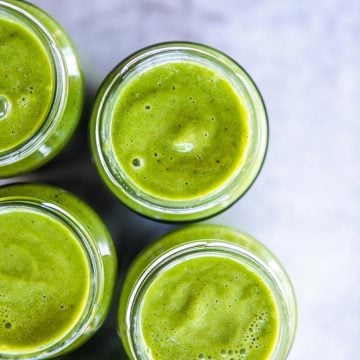 Ingredients
6

kiwi fruit

,

peeled

3

cucumbers

,

chopped

2

avocados

,

peeled and destoned

3

limes

,

peeled

120

g

baby spinach leaves

a big handful of mint leaves

,

or packed half cup

3

cups

chilled coconut water
Instructions
Add all ingredients to the jug of a blender.

Blend until very smooth. Fill in 5 X 325ml lidded glass jars. Will keep fresh in the fridge for up to 5 days.
Did you make my recipe?
I'd love to hear how you went! Tag me on Instagram @cookrepublic