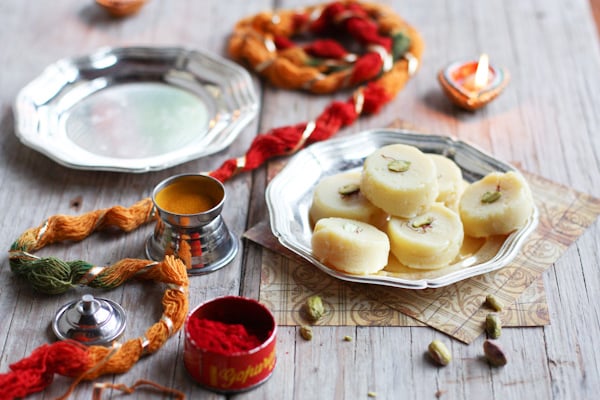 It is Diwali today, the Indian festival of lights. Mythologically, there are many stories revolving around the festival. The most famous by far would be the celebration of the death of a demon and the return of a king. When the king killed the demon and returned to his kingdom with his rescued wife, the people of the kingdom lit up their homes and streets with lamps to welcome him. As a child who was a budding foodie even then, Diwali meant only one thing to me. Food.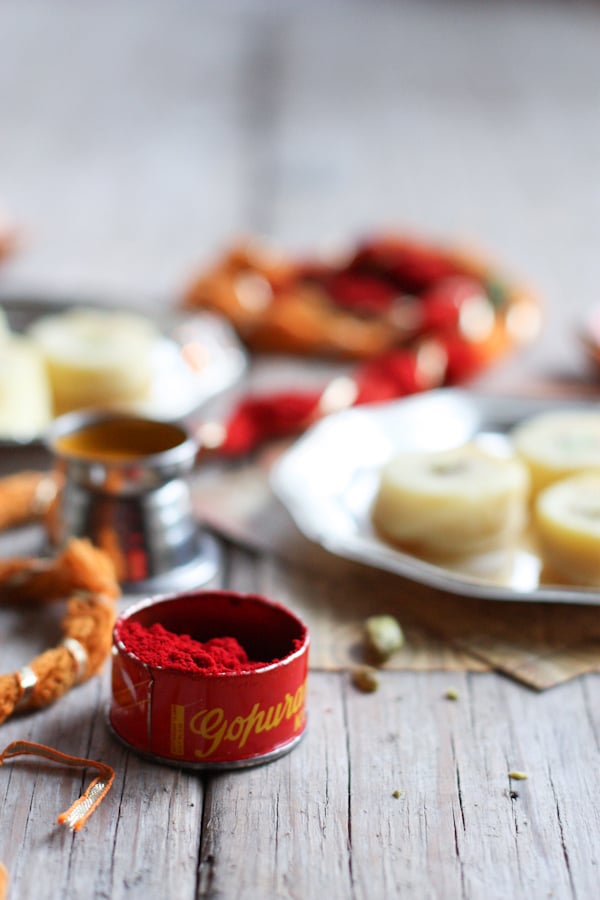 For days leading up to the festival I used to make sweets and savouries with my mum. As did everyone else. On the big day everyone used to visit everyone else and help themselves to whatever fantastic spread the host would lay out for them, kind of like a food tasting event. Come evening and homes twinkled with oil lamps on window sills and balconies and paper lanterns swaying in the gentle breeze while the air turned thick with the smoke of every kind of firecracker you could imagine.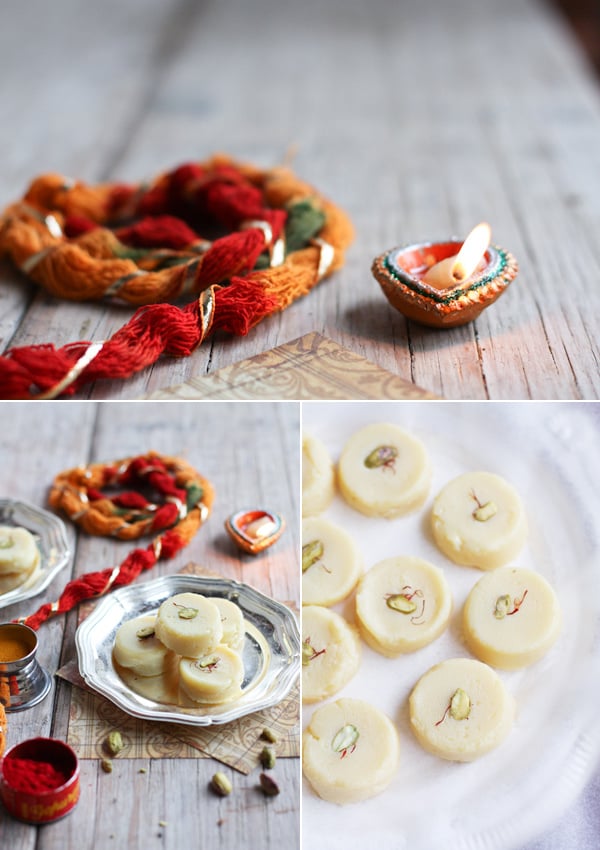 Of all the things that I used to sample during those few days of sugar overload, the Malai Peda was my most beloved. A simple sweet made of milk, cream and sugar was all it took to make me truly happy. I could never stop at one. Come to think of it, I can't stop at one even today. We never made this at home because it was widely available at the mithai-wala (sweet shops) and always very fresh. When I left India, I missed the Malai Peda deeply. It took a chance conversation with an Indian grocery store owner over her counter, a quickly memorised recipe and a lot of trials and errors to rediscover my obsession for my favourite childhood sweet.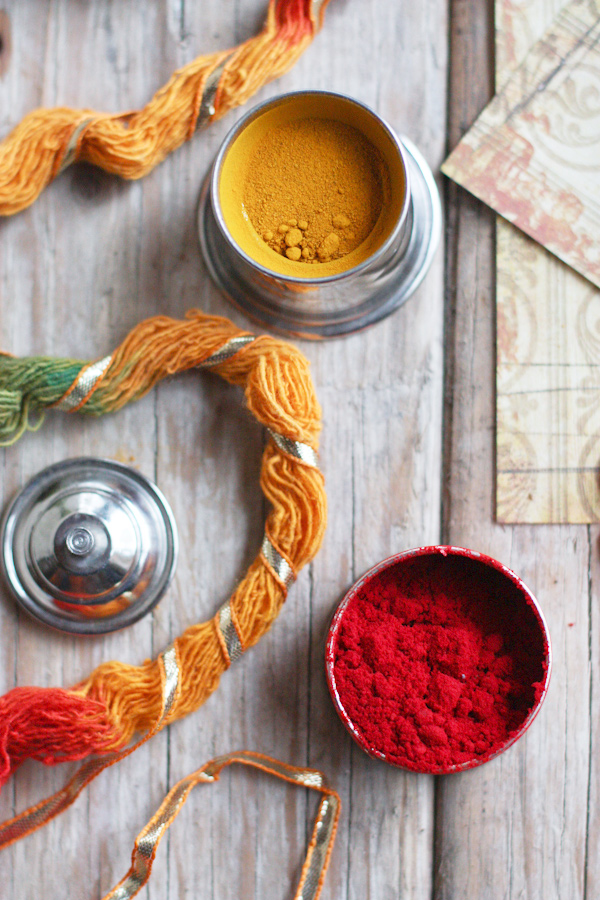 For the past six years it has become my go to sweet recipe for Diwali. I make it every year and then some times in between. It takes me ten minutes to prepare, cook and set it and it tastes like the real deal. Today is Diwali, the Indian festival of lights. There are no firecrackers or lanterns. But taste is a very powerful sense. One nibble and I can smell the smokey air, feel the heat of a sparkler on my arm and hear the gentle hum of a him being sung as people offer their prayers amidst the ding ding ding of temple bells.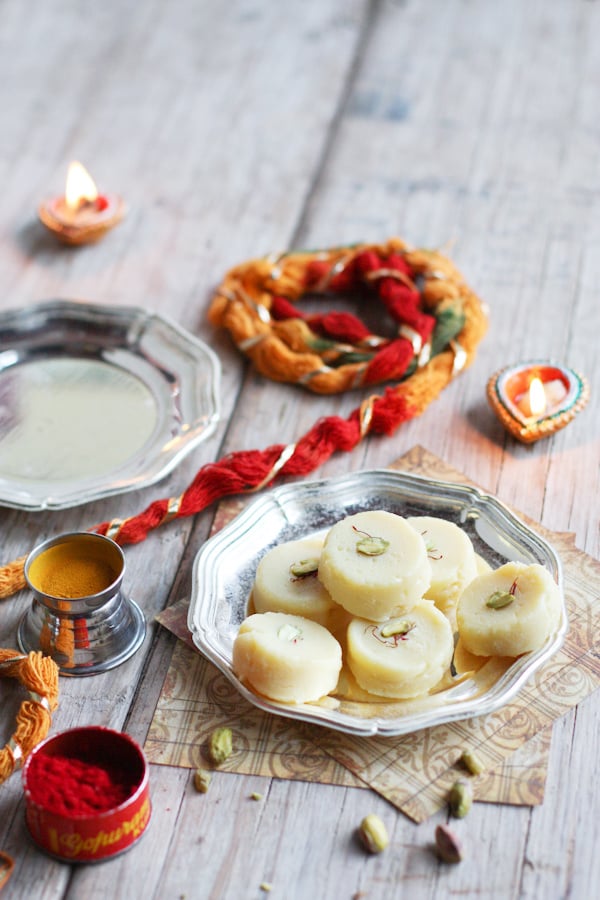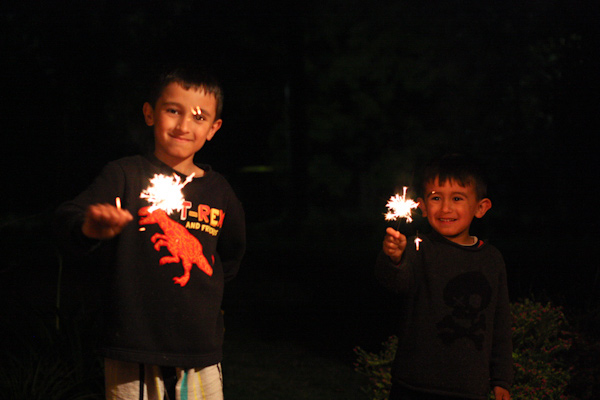 Happy Diwali! May this year be a prosperous one for you all!
[print_this]
MALAI PEDA - Indian Cream Fudge
Preparation & Cooking Time - 10 minutes
Makes 16 rounds
Ingredients
4 cups full cream milk powder
1 cup granulated raw sugar
300ml thickened cream
1/2 tablespoon ghee
slivered pistachio and saffron strands for decorating
Method
Combine milk powder, sugar and cream in a large microwaveable bowl. Microwave uncovered (my power setting is 1100 watts) for 3 minutes. Remove, add ghee, mix lightly. Microwave uncovered for another 3 minutes.
Remove and place tablespoons of mixture in a silicone mini muffin pan. Set aside or chill for 10 minutes. Turn out the pedas (fudge rounds). Press a slivered pistachio and some saffron strands on top of each round,
My Notes
I use silicone moulds because they are easy to turn out without disturbing the shape. Alternatively, you could roll them into balls and gently flatten them to get the round cookie shape.
[/print_this]