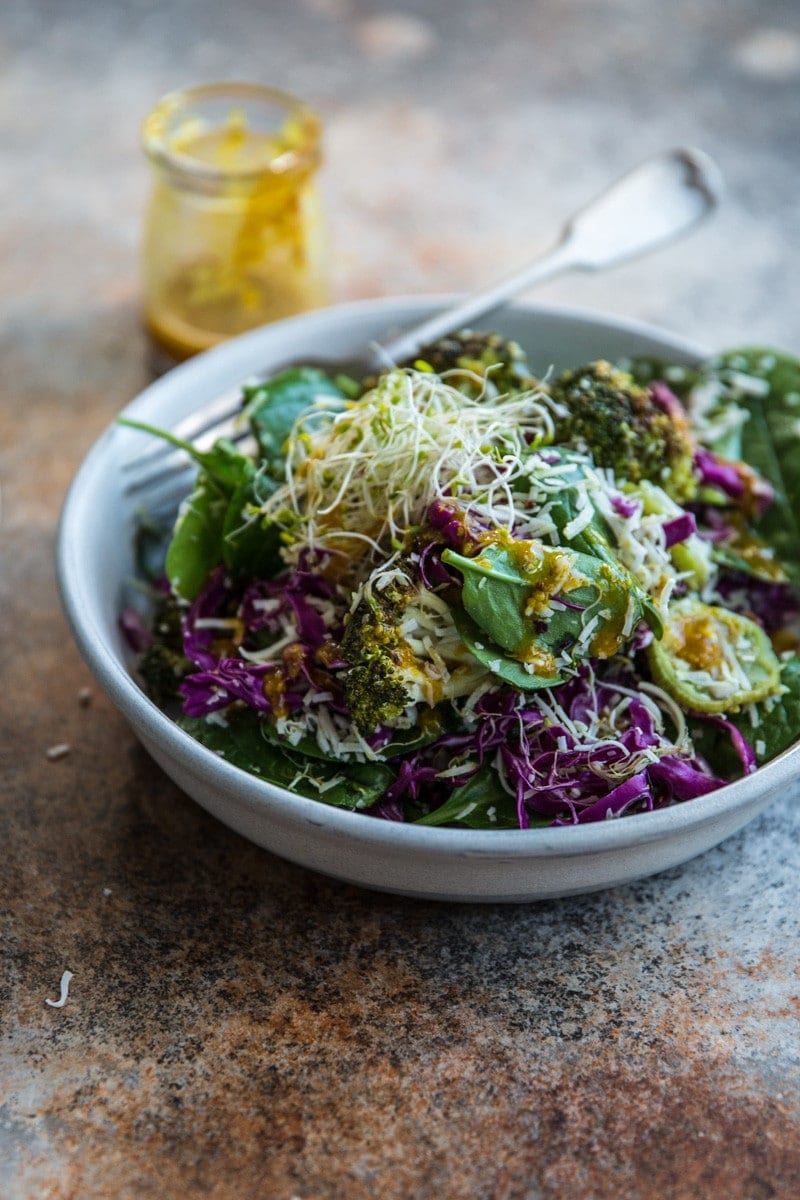 Do you remember the time as a kid when the most exciting part of your day was if your mum or dad allowed you to place a pillow on your chair and sit on it at the dinner table, instantly making you heaps taller (and unconquerable)? How special were simple days like that? Earlier today, I made myself a cup of coffee and sat down to type on my laptop at our dinner table. Because I am the shortest person I know, I hunched my shoulders in an attempt to elevate my elbows. Then I had a thought.
I turned around and looked at my couch overflowing with cushions that get forgotten in the corners and picked the flattest one. I placed it on the seat of my chair, sat on it and grinned. My heart lifted as I recalled the sheer joy of this exact same exercise when I was a child. I felt a smile starting to creep up - because I did something that amused and excited me. And it made my day.I realised I had slowed down enough to find joy in the mundane. And let me tell you this. I haven't felt that in a long time. Something so banal and trivial. So I decided to share it here. With you. A little snippet from my everyday that had nothing to do with the usual blog jargon I subject you to (sorry!). I am probably going to sit on a cushion while I work in the coming weeks until I am sick of it.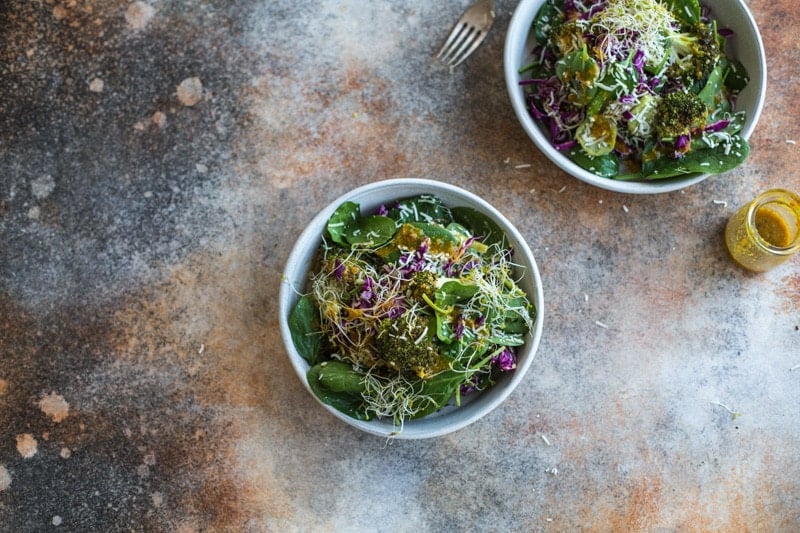 Now let's talk about the real reason you are here. The salad! After years of hoarding cookbooks, I have at long last begun to use them the way they were intended to. By cooking from them. And today's offering is an adaptation of a salad from Venus Wholefoods from The Broadsheet Sydney Cookbook. I have had a hankering for one of their salads after seeing lush pictures on Instagram. I love books that share real working recipes from restaurants and cafes that one can potentially re-create at home.
Because I neither fall in the trendy young hip people category nor suave swish time-on-our-hands older people category, eating out (especially after traveling an hour in each direction from the suburbs to the city) is truly a luxury. Oh there are so many eateries I would like to frequent and so many dishes I would like to try. But for now while my offsprings are still little and have a bedtime curfew, I shall suffice in sitting on my cushioned chair and sampling something delicious from a cookbook I bought of the cafe I can't visit.
The salad is robustly based on oven roasted broccoli. Roasted, barbecued or charred broccoli is a completely different beast of the plant kingdom and if you haven't tried it, you absolutely must. I am a staunch champion of using the whole broccoli - florets, stem and leaves if attached. In fact, the stem is the best part and I have a complete recipe dedicated just to the stem in my cookbook.
But back to the Venus Wholefoods Broccoli and Coconut salad, the original recipe was to serve four. I set out to make a salad for two by altering the quantities and using ingredients I had on hand. The dressing was the sunny crown jewel of this texture heavy salad. It was delicious and mouthy after I made a few variations to it. I always tone down turmeric when a recipe calls for an insane amount of this miracle spice. Having grown up with turmeric in my diet morning noon and night, I am very attuned to its flavour. Just the right amount delivers the perfect heat while an over zealous use of turmeric can result in a bitter after taste which ruins the dish.
The salad is voluminous and filling, tangy and tasty. I love the fact that it has detoxing and healing properties. It looks bodacious and I can see it being added to my weekly lunch every now and then. If you cook from the blog, don't forget to share it with me on Instagram using #cookrepublic. If you enjoy what you make, I would love for you to comment and rate the recipe so others can discover and enjoy them too. Thanks! x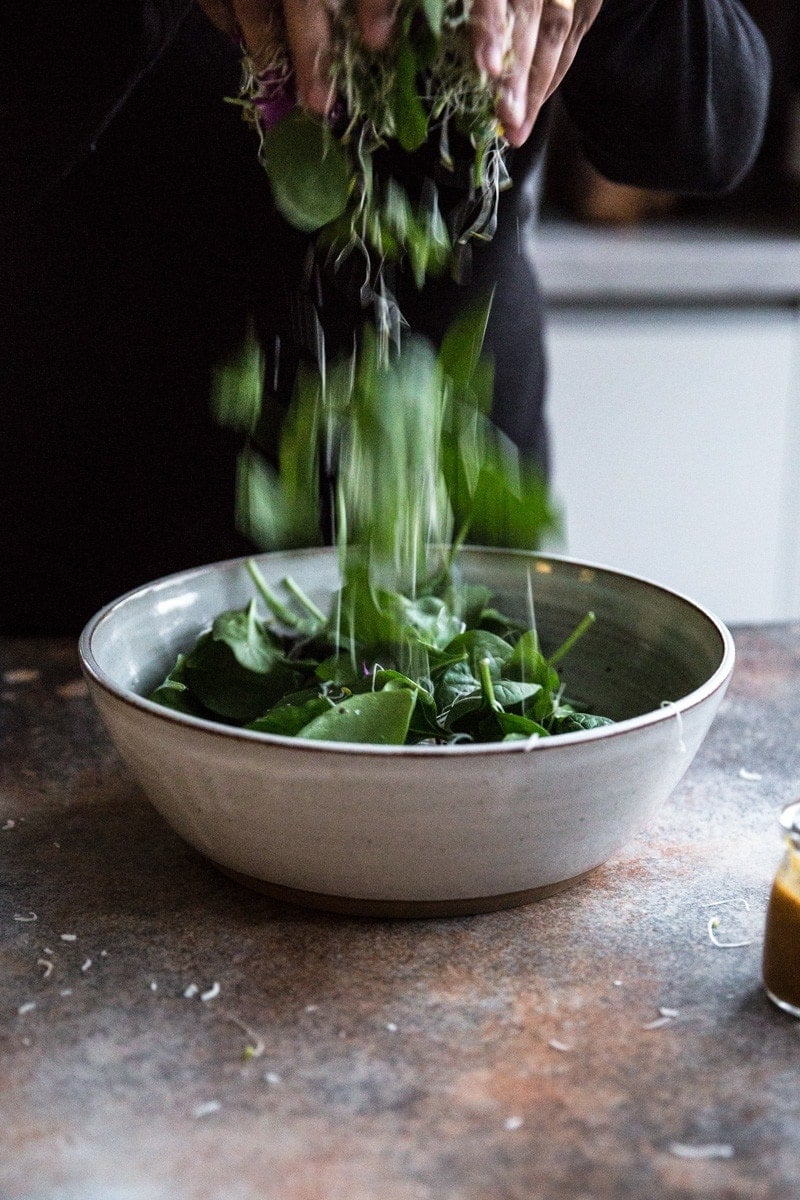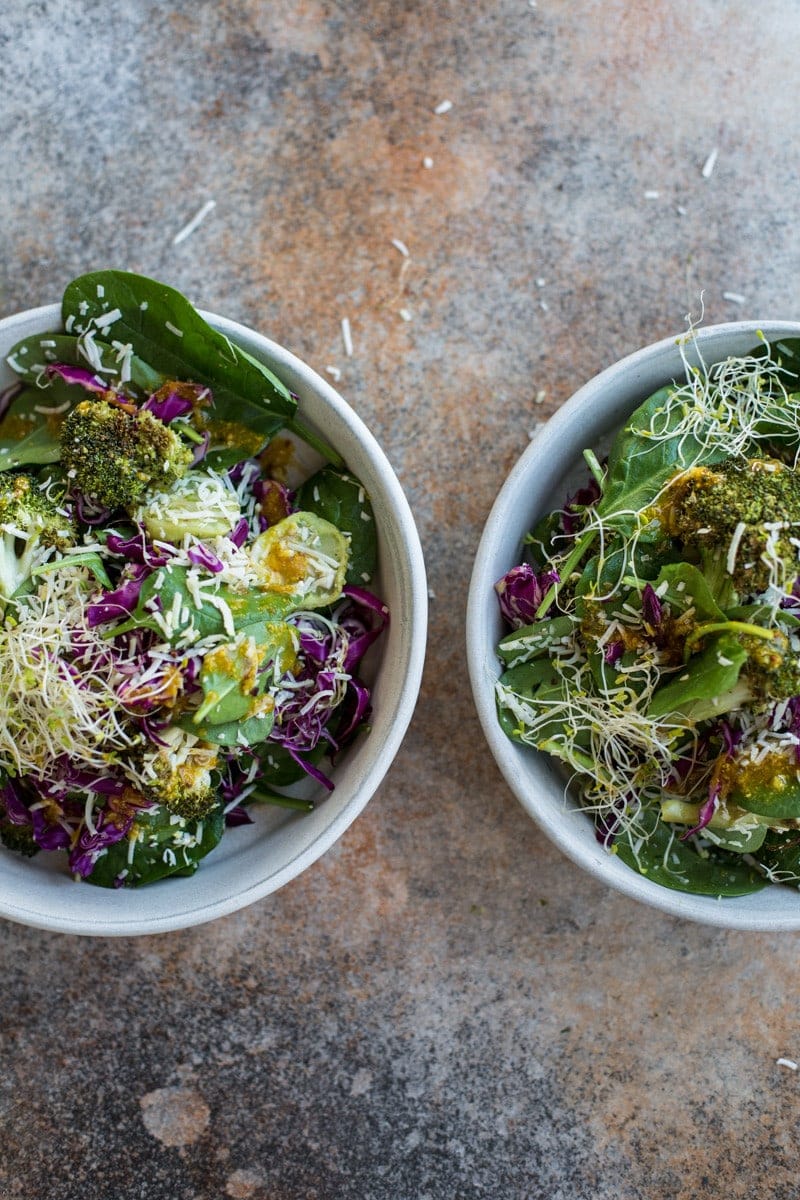 Recipe
Hungry For More Recipes? Subscribe to my newsletter. Check out Facebook, Instagram and Pinterest to see everything I share! And if you love cooking and new cookbooks, join my free Cooking Club on Facebook!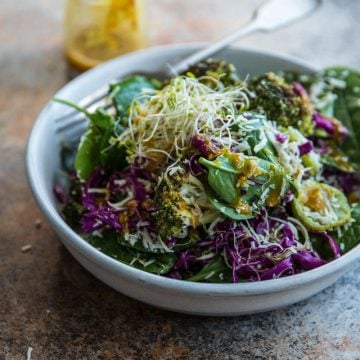 ROASTED BROCCOLI AND COCONUT SALAD WITH TURMERIC DRESSING
A great textural salad with a lot of oomph from the hearty charred broccoli, this salad also delivers a plate of detoxing and healing goodness from a punchy dressing made with turmeric. Red cabbage and coconut make it sing with colour.
Print Recipe
Rate / Comment
Ingredients
350

g

broccoli florets and thickly sliced stem

1

tablespoon

olive oil

sea salt flakes

,

a large pinch

fresh ground black pepper

,

a light sprinkle

150

g

shredded red cabbage

80

g

shredded coconut

60

g

baby spinach leaves

30

g

alfalfa sprouts
for the dressing
4

medjool dates

1

tablespoon

water

2

garlic cloves

3

tablespoons

white vinegar

2

teaspoons

wholegrain or dijon mustard

1

teaspoon

sea salt flakes

1

teaspoon

runny honey

1/2

teaspoon

ground turmeric
Instructions
Pre-heat oven to 200°C (convection)/180°C (fan-forced). Place broccoli, olive oil, salt and pepper in a medium bowl. Using your hands, toss gently to coat evenly. Spread broccoli on a baking tray and roast in the oven for approximately 15-17 minutes until starting to char but still crunchy.

Remove from oven and cool to room temperature.

Meanwhile, prepare the dressing by soaking the dates in hot water for 10 minutes. Drain. Place dates, water, garlic, vinegar, mustard, salt, honey and turmeric in the bowl of a small food processor and blend until smooth. Pour into a little glass jar.

Place broccoli, cabbage, coconut, spinach and alfalfa in a large bowl. Drizzle with half of the dressing. Toss gently to mix. Serve in two salad plates with some of the remaining dressing drizzled on top.

Place cooled broccoli in a large bowl
Did you make my recipe?
I'd love to hear how you went! Tag me on Instagram @cookrepublic