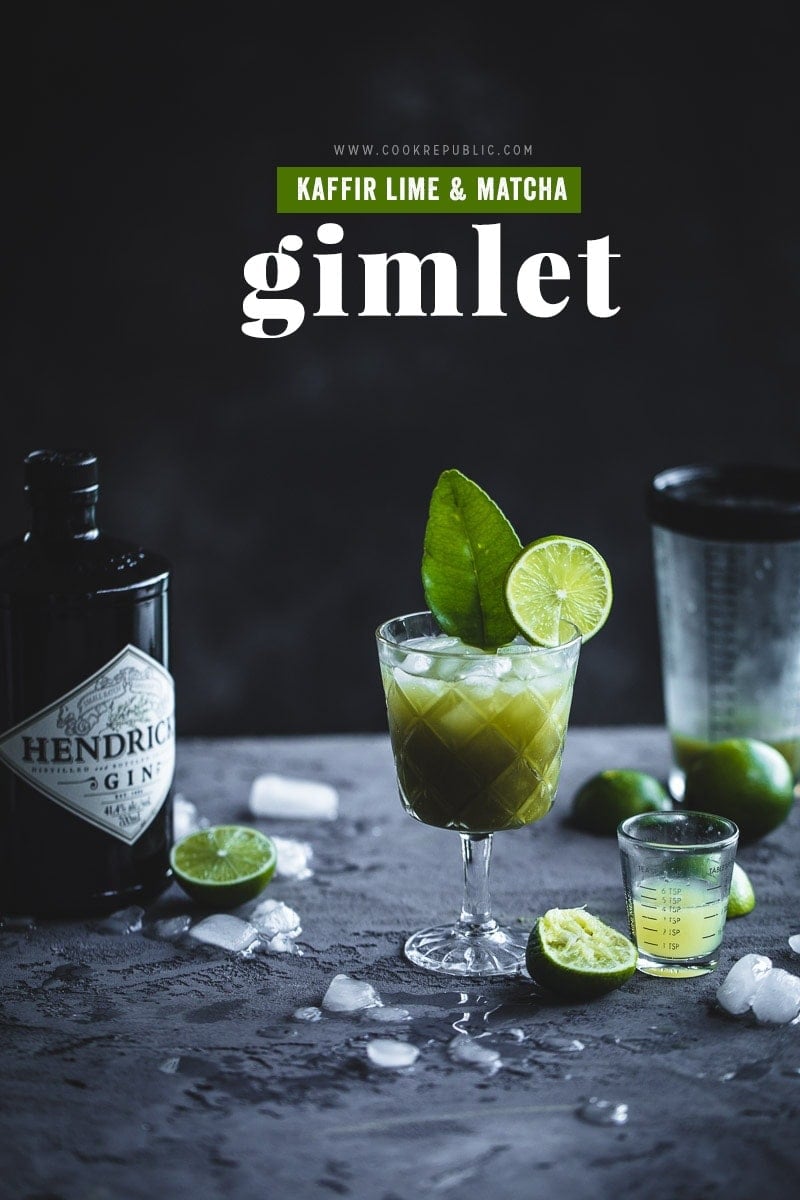 Ever since we started the tradition of Cocktail & Oyster Night, my culinary world has opened up to a whole new playground. Mixology! I never realized how invested I would become in the art of mixing cocktails. It shouldn't have come as a surprise to me. I have never been one to follow recipes blindly nor use short cuts and pre-made things. In this case - syrups, mixers and cordials. So naturally, creating cocktails from scratch just like cooking from scratch has become my thing. And my choice of liqueur is most definitely gin.
It's Friday night, a tray of Sydney Rock oysters (the small, creamy, velvety ones) is chilling in the fridge. I have some chilli and herb baby octopus marinating for the boys (it is their version of oysters!). And I have all the ingredients on hand to cook up a delicious Chilli Prawn, Salmon And Mussel Risotto in Napoli Sauce later tonight. I am on cocktail duty and I am playing around with Hendricks Gin today (another of my favourites - I can't decide what I love more, the gin or the sexy black bottle).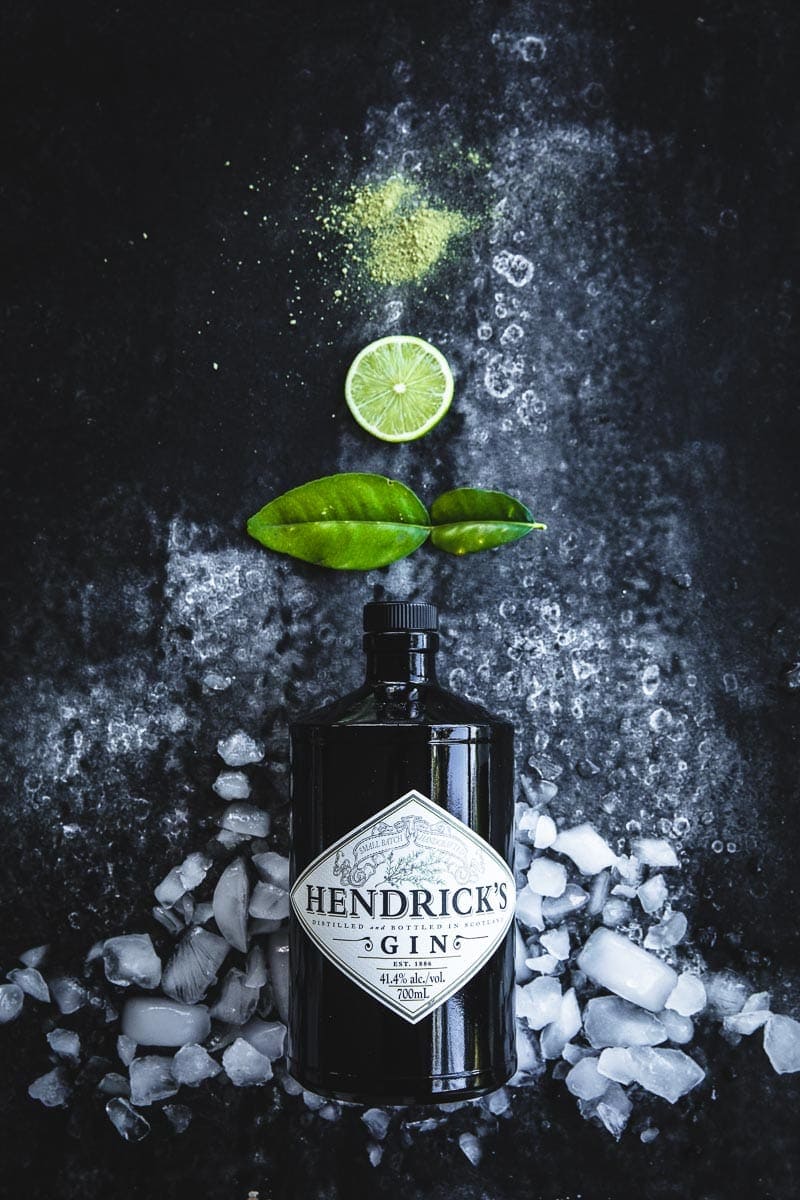 I have been reading up on gimlets and am making one tonight. Classic bartending books or cocktail recipes will tell you that a gimlet is a gin and lime juice. Often two parts gin and one part lime juice. Gin purists might argue that it is four parts Gin and one part lime juice (although that ratio seems off to me, I am all for balance and being able to taste the alcohol just enough while the accompanying flavours enhance the experience rather than the alcohol being too overpowering).
Regardless of ratio, a gimlet seems a simple enough drink which means there is a little wiggle room for some flavour experimentation. In keeping with the lime theme, I am making it more exotic with kaffir lime and keeping in line with the Asian twist, I am injecting matcha for earthiness and colour. Our kaffir lime tree has just sprung back up for the third time after it keeps being almost destroyed by the huge palm leaves that drop from the palm trees in our backyard.
In retrospect, it wasn't the best idea to plant five citrus trees (kaffir lime, finger lime, Tahitian lime, Bergamot lime, Lemonade) right under the palm tree is an almost Wiccan circle. But that was all the space available to me at the time and I had a really bad case of green thumb. Anyways, now that the kaffir lime tree seems to have survived and is sprouting leaves, I am looking for any excuse to use them. And they have indeed found their true calling, crushed and boiled into an extremely gorgeous green and aromatic kaffir lime syrup. So my gimlet ups the lime factor with lime and kaffir lime and the matcha brings a sexy sophistication to the Gin. A cocktail you will find extremely delicious and super easy to drink. Try it and tell me what you think in the comments below. Happy Friday! x
Recipe
Hungry For More Recipes? Subscribe to my newsletter. Check out Facebook, Instagram and Pinterest to see everything I share! And if you love cooking and new cookbooks, join my free Cooking Club on Facebook!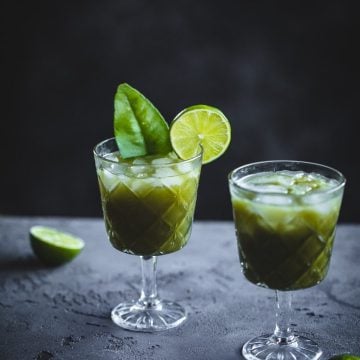 Ingredients
for the kaffir lime syrup
4

double kaffir lime leaves

,

chopped

125

ml

1/2 cup water

60

g

1/4 cup caster sugar
for the cocktail
60

ml

gin

30

ml

lime juice

30

ml

kaffir lime syrup *

1/4

teaspoon

matcha

ice

lime wheel and kaffir lime leaf to garnish
Instructions
Make the kaffir lime syrup by placing all ingredients for it in a small saucepan on medium heat. Bring it to boil. Remove from heat and strain into a small glass jar. Cool completely. Cover and store in the fridge until ready to use. Will keep in the fridge for up to 10 days.

Place half cup ice cubes in a cocktail shaker. Add gin,lime juice, kaffir lime syrup and matcha. Cover and shake for a couple of minutes until blended and chilled.

Add 5-6 ice cubes in a 230ml cocktail glass. Strain the cocktail over the ice in the glass. Garnish with a lime wheel and kaffir lime leaf. Serve immediately.
Did you make my recipe?
I'd love to hear how you went! Tag me on Instagram @cookrepublic
One Year Ago – 8 INGREDIENT VEGAN CARDAMOM AND ROSE COOKIES
Two Years Ago – SAVOURY GRANOLA
Three Years Ago – MATCHA COCONUT AND CHIA PUDDING
Four Years Ago – CARAMEL GRAPE POUND CAKE
Five Years Ago – ROAST GARLIC CHICKEN WITH CHESTNUTS AND STICKY MARSALA SAUCE
Six Years Ago – PEAR RYE AND SPICE CAKE
Seven Years Ago – OLD FASHIONED APPLE CRUMBLE
Eight Years Ago – TWO MINUTE NUTELLA MUG CAKE
Nine Years Ago – POTATO BACON AND EGG TOASTED SANDWICH